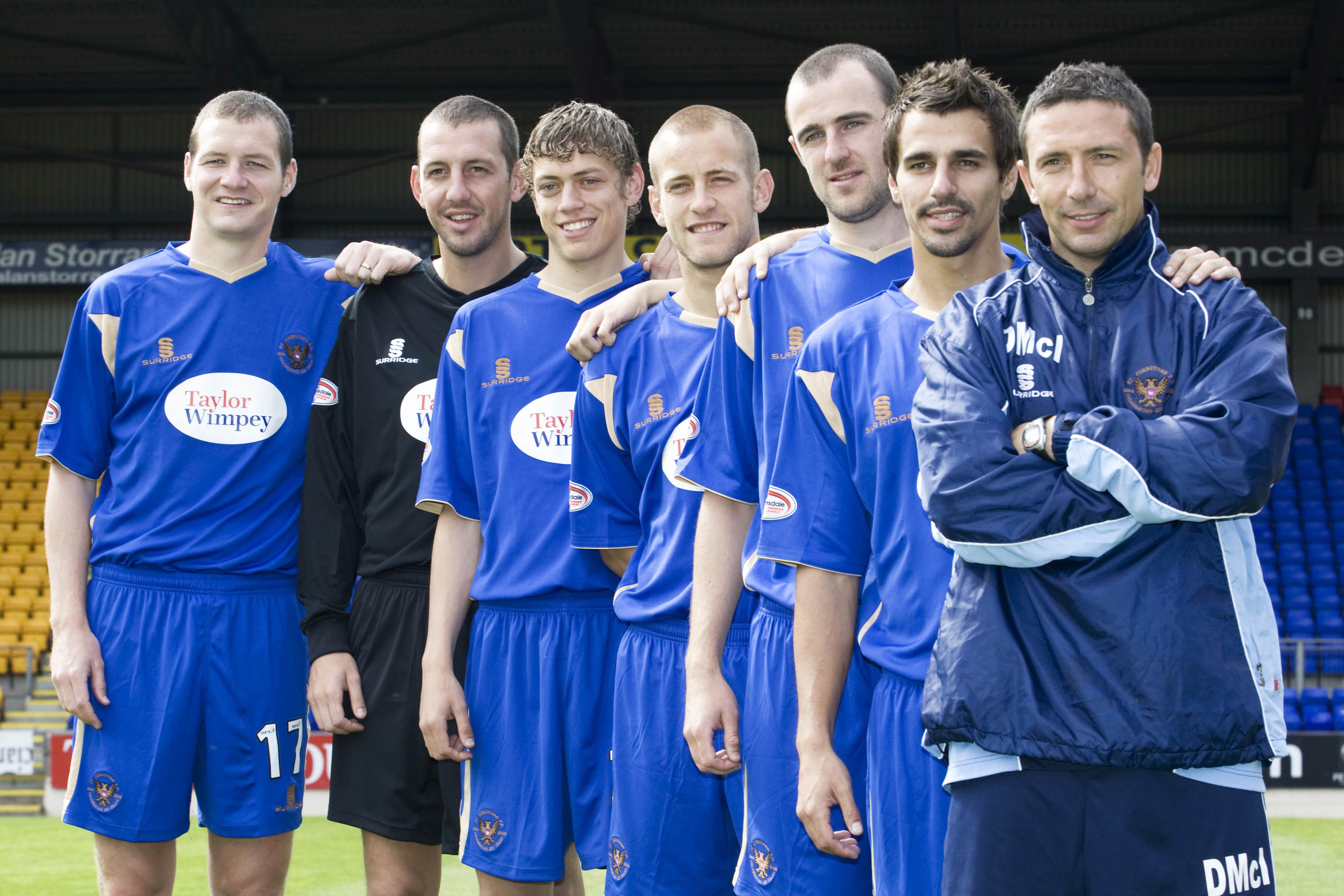 Dave Mackay was the "perfect signing" who could have played for Scotland, according to the man who brought him to McDiarmid Park.
Derek McInnes told Courier Sport that Mackay, who he signed from Livingston along with Murray Davidson after St Johnstone were promoted to the Premier League, was a manager's dream.
It was in the blue of Saints that Mackay defined his career as a Scottish Cup-winning captain, but McInnes believes the full-back wouldn't have been out of his depth in the darker blue of his country.
"Once we (Aberdeen) were out I wanted St Johnstone to win and for Dave to lift the trophy," McInnes said.
"I'd signed a lot of the players and it was so fitting that Dave got his hands on the cup.
"He was great in my time at Saints but that will be the day he'll be remembered for.
"As good a career as he had I still had the feeling that he could have gone even higher.
"Because of his size, mobility and technical ability he could have played for any team in Scotland.
"And he had the class to play international football as well."
The double deal that clinched the signatures of Mackay and Davidson for around £40,000 will go down as one of the best in St Johnstone history.
McInnes couldn't have predicted it would result in a Scottish Cup and several European campaigns, but he knew Mackay was worth fighting for.
"I can remember meeting Dave at Hamilton and telling him the plans we had for St Johnstone and how important he would be," McInnes recalled.
"There were other clubs in for him and with good players like that, that's what you would expect.
"But I was confident that we would get him.
"He was exactly the type we needed to establish the team in the top flight. Then as soon as he was in the building I knew it would work out well.
"I was so keen to get Dave and Murray as individuals, let alone as a pair. I'm not sure how the money was split. Cuptie will say he cost more and Muzz will say he did!
"Whichever way the deal was done, St Johnstone certainly got their money's worth.
"Dave was a perfect signing.
"Everybody who has managed him will say the same thing – he never lets you down. He was always more than a six or seven out of 10 – you never got worse than a solid performance and a lot of the time it was outstanding.
"Technically he was never found wanting. He had two good feet, was a good size, could get up and down the pitch and was a good boy in the dressing room.
"If every player was like Cuptie management would be a lot easier."