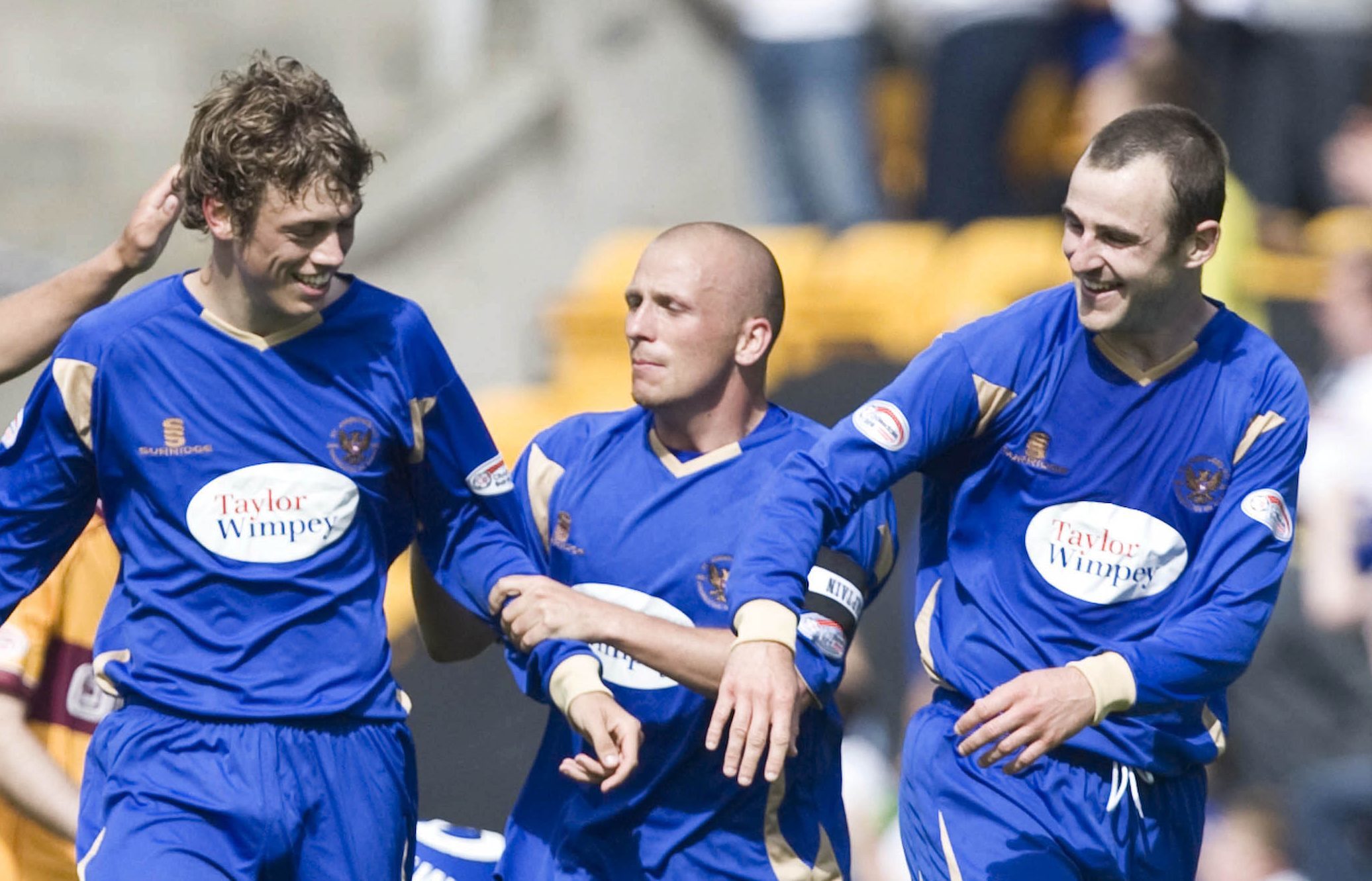 The story of Dave Mackay becoming St Johnstone's Scottish Cup-winning captain and a club legend could have been a very different one, Murray Davidson has revealed.
According to Davidson, back in the summer of 2009 cash-strapped Livingston would rather have sold the duo to local rivals DUNDEE.
Unfortunately for the Dark Blues – and fortunately for Saints – the pair had decided McDiarmid Park was the place for them. And the rest is St Johnstone history.
Davidson, who signed for Derek McInnes seven years ago along with Mackay after the Perth side were promoted to the top flight, recalled: "I remember we both went to meet Mark McGhee at Motherwell and Dundee also wanted us at the time.
"The Italians were in a bad way financially at Livingston so we had been given permission to speak to other clubs about a move. We saw everybody together.
"The impression I got was that Livingston really wanted us to go to Dundee.
"But I decided I wanted to go to St Johnstone. Dave took a bit more time over it. I think he was humming and hawing and that held up the deal for me.
"I remember my agent in the car park telling Dave to get it signed. If that part of the deal hadn't gone through they would have had to renegotiate.
"But thankfully everything was sorted out for both of us and we came to St Johnstone together. It definitely proved to be the right call.
"We were laughing when the Italians turned up at Perth with a briefcase looking for cash from managing director Stewart Duff. That wasn't going to happen! We have talked about that a few times down the years."
Davidson has got a lot to thank the now retired Mackay for.
"I have played with Dave here for the last seven years and for three years before that at Livingston," he said. "I can't speak highly enough of him.
"His record as a player here speaks for itself. He hardly missed a game before his hip problems in the past year or so.
"Cuptie is still around and everyone here has been wishing him all the best for the future.
"He was extremely good for me, a big influence on me especially as a young player.
"Dave had a few moves before coming here but this was my first and he kept me right. It was all new to me, going into a new dressing room."
Davidson expects the transition from player to coach and coach to manager will be a seamless one for the 35-year-old.
He said: "Cuptie has all his coaching badges and has been taking sessions with the under-20s.
"If he decides to go down that road I don't see any reason why he won't be successful because he has all the right credentials.
"Cuptie isn't one to make a fuss about things, he leads by example. He could have a go, he isn't shy in coming forward. He was perfect as a captain. He has total respect and I'm sure he can take those qualities into his coaching.
"If he cost Saints £40,000 or whatever I'm sure the club got value for money, a real bargain. Cuptie became the club's first ever captain to pick up the Scottish Cup. The fans love him."
Saints face Hearts this afternoon, with Davidson available again after missing the Partick Thistle win through illness.
His first instinct had been to put his hand up for Firhill selection but it quickly became clear that wouldn't be possible.
He explained: "I was up during the night and still being sick on the morning of the Partick game. I wasn't in a good place.
"I was trying to be positive but even my girlfriend was saying I wasn't in a fit state to play.
"I called the physio and got the message to stay away. I went to bed thinking I might watch the Manchester derby or the Celtic-Rangers game. But I was out of it and the next thing I knew it was about five o'clock and the lads had won.
"Sunday and Monday I still wasn't right but I'm fine now. I'm over it and keen to get back into it against Hearts."
Danny Swanson is likely to miss out and Michael Coulson could replace him.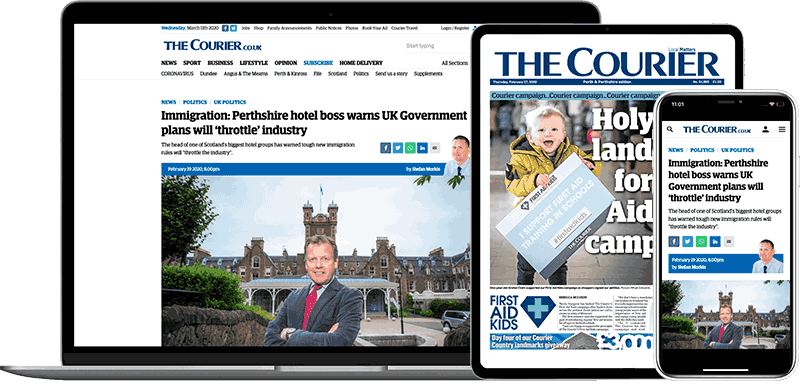 Help support quality local journalism … become a digital subscriber to The Courier
For as little as £5.99 a month you can access all of our content, including Premium articles.
Subscribe