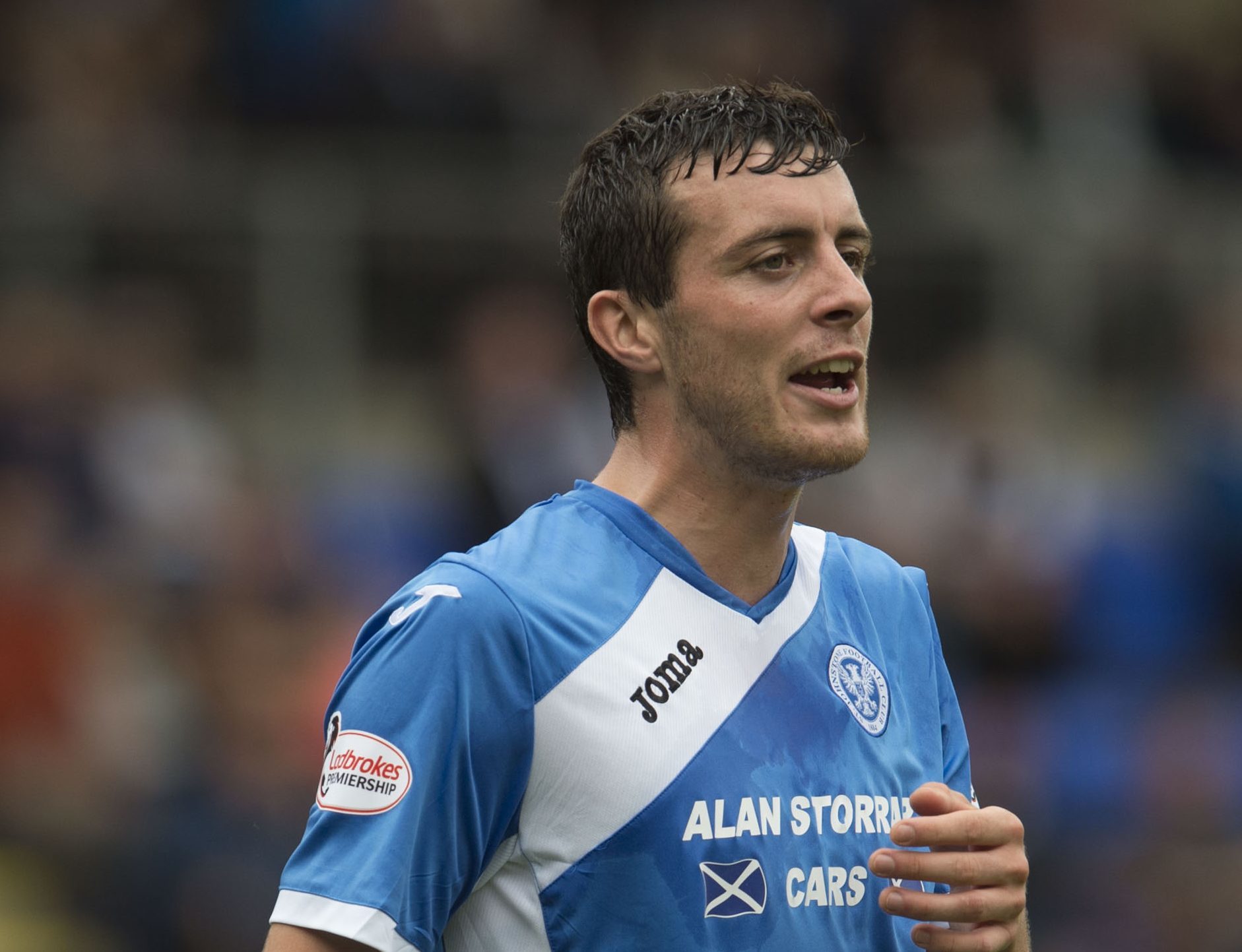 St Johnstone defender Joe Shaughnessy expects to sign a contract extension with the Perth club in the near future.
A fringe player at Aberdeen, the Irishman has established himself as a first team regular at McDiarmid Park – and a very consistent one at that.
He has nailed down a centre-back role with Saints and yesterday revealed that talks are progressing well on a fresh deal.
"My contract is up in the summer but we are trying to get an extension sorted," he said.
"It's moving along fine.
"I'm playing the best football of my career and it's gone a lot better than I thought it would when I left Aberdeen.
"I have progressed quicker than I expected and last year I played every game bar one. I had expected to start off as a squad player. I'd have been happy if I'd played 30 games.
"I'm developing but I still have a lot more to come.
"I'm enjoying it here and it's good for me. I have no complaints at all. So why upset things? I wouldn't be in any rush to head off anywhere.
"We just need to get sorted."
In the short term, Shaughnessy's focus is making sure the sort of mistakes that cost Saints points against Partick Thistle are cut out when they head to Tynecastle on Saturday.
"I haven't been too concerned about the timing of the goals," he said. "It's more about losing some from set pieces because that isn't like us.
"It's disappointing because normally we deal with these. It has always been a pretty strong part of our game so we will get it right.
"The Thistle game looked like it was heading for a draw. We didn't do enough to win it but I don't think we deserved to lose it.
"Until then, we had a good week with a win over Dundee followed up by a draw away to Rangers. So that made it even more disappointing.
"Now we have Hearts and Tynecastle is a great place to play football, with sell-out crowds most weeks.
"The fans are right on top of you. It's not always good things you hear but I love playing there.
"We have had a decent record against them so hopefully that will continue."
There was plenty of talk about Saints having a chance to go second in the Premiership last weekend, and not taking it. But it wasn't on the minds of the players, according to Shaughnessy.
"It's way too early to be thinking of second place," he said. "We can't afford to dwell on that.
"We are definitely capable of pushing Rangers, Aberdeen and Hearts but it is probably wise just to concentrate on building up the points right now.
"The clubs above us all have far bigger budgets. Their fans all expect to be above us. They are expected to challenge for the title, although it doesn't look like that is going to happen at the minute.
"We would like to break them up a bit but for now we have to focus on top six. That will be hard this year.
"Going into a season safety is the priority because many of the teams are similar. No one has really dropped away so far. Teams that started slowly have picked up.
"They are tightly packed. If we can stay in the top six maybe we can think about other targets later on.
"Because we have been top six for the last few years we can't take anything for granted.  A big club like Dundee United was relegated last season.  Paul Paton says when United were down there it was hard to get out of it. So you want enough points to remove that worry early on."
Joe isn't the only Shaughnessy whose career is moving along nicely. His 20-year-old brother is on the verge of getting into Leeds United's first team.
"After four years at Reading he moved to Leeds in the summer," he said. "He's a central midfielder but at 6ft 4in he towers over me. He is a good player and he's looking to break into the first team this season.
"He had seen me go to Aberdeen at 17 so he wasn't leaving Ireland completely blind when he went to Reading."