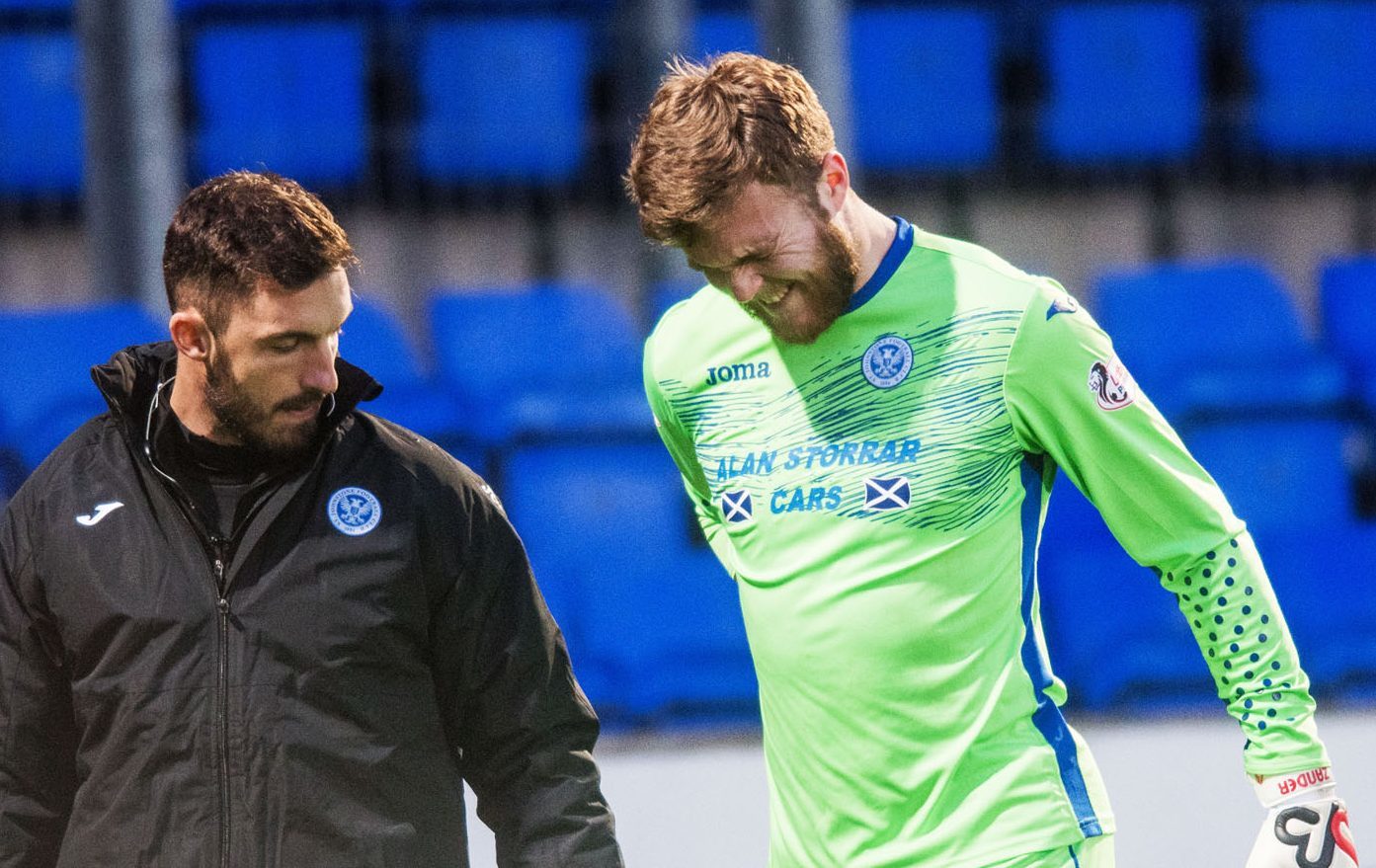 Alan Mannus got back on the pitch as a St Johnstone player at the weekend but neither the circumstances nor the result were as he would have chosen.
And the Northern Ireland international, who started for his country in midweek, admitted that he doesn't expect to be back between the posts when Saints' season resumes a week on Saturday.
Mannus, a substitute against Ross County early in the second half after Zander Clark aggravated an injury he had sustained in the first period, said: "It wasn't the way I wanted to get back on the pitch but the injury Zander picked up in the first half was giving him problems when he was kicking the ball.
"The main thing is that he ends up being okay and it's nothing too serious.
"It was nice for me getting on the park again but you never want it to be because of an injury.
"I can't remember ever coming on before due to an injury to the keeper. I have only ever come on in friendly games when the manager decided to give his keepers half a match.
"I actually thought I might have to come on when Zander went down in the first-half and I did a bit of warm-up work with Paul Mathers the goalkeeping coach at half-time.
"I had to be ready if I was required."
Mannus added:  "There has never been a time when I could say I deserved to play ahead of Zander over the last two months.
"He has been excellent and has done everything well.
"It is up to the manager what happens now but I'm not expecting anything. But I have to be ready. It is more important that Zander is okay and we can see what happens after that."
There was no blame attached to Mannus for the two second half goals he conceded – Craig Curran and Liam Boyce headers.
"I can only talk about the second half but they got free headers," he said. "With the first of them we were trying to get forward and they caught us out. Then the lad had a free header six yards out.
"When we got it back to 3-2 we thought we could come back and get a point. There was still 10 minutes left.
"But for their fourth goal it was another free header which took a deflection and went in the other side of the goal when it had been coming straight to me."
The four goals – all headers – were a tale of woe for the Perth men.
The first came from a corner, with Clark appearing to get caught in two minds whether to come for it before Jay McEveley headed in.
For the second, it was straightforward back post cross from open play that did for the Saints defence and left Christopher Routis with an equally straightforward finish.
The two second half goals were as described by Mannus – two more free headers.
Saints deserved credit for turning 3-0 to 3-2, through a Danny Swanson penalty and a Steven MacLean close-range strike. And manager Tommy Wright believed they should have been playing against 10 men when it went to 3-1 as McEveley only got a yellow card for his handball that led to the penalty award.
That didn't let the Perth men off the hook with their boss as far as their defensive display was concerned.
Wright said: "We've just had a good chat about it, but it's crept in recently and cost us points and ultimately it's cost us the points today.
"If you don't do the basics and stop crosses and defend crosses, whether it's a set-piece or open play, you lose football matches. And that's what we didn't do today.
"I thought Ross County were good and over the piece deserved to win, but from my point of view all four goals were far too easy for them.
"We've got to accept responsibility for that and individuals have got to accept responsibility for that because it's crept in too much."
Meanwhile, for Mannus, there was pride in winning another cap for his country against Croatia on Tuesday night.
He said: "It helped me that I got the game against Croatia during the week because I hadn't played for so long.
"I think I would have been ready but it was nice to get 90 minutes and another cap at the home stadium now that it has been finished.
"Over the last 10 years or so I have done a lot of travelling without getting much game time and caps to show for it.
"The result against Croatia (0-3) could have been better but at least I got on the pitch this time rather than sitting on the bench as usual."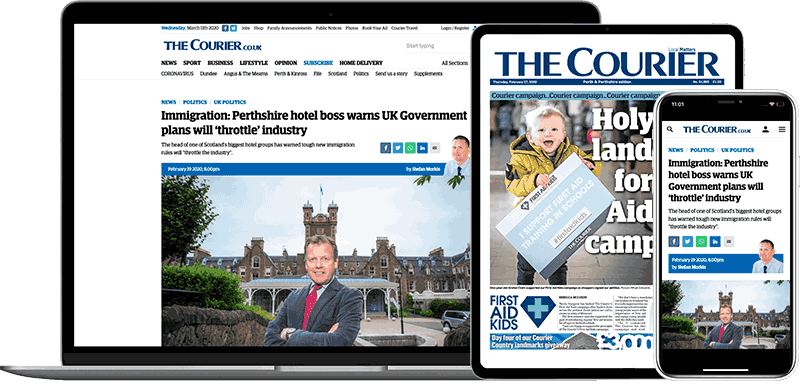 Help support quality local journalism … become a digital subscriber to The Courier
For as little as £5.99 a month you can access all of our content, including Premium articles.
Subscribe