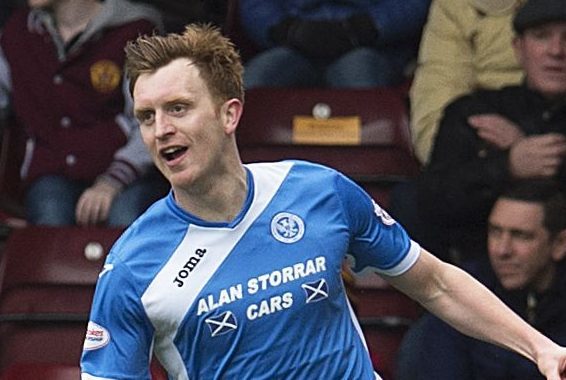 Part-time football was starting to look like a serious prospect for Liam Craig at a stage of his career when he should have been at his peak.
And it was on a family trip to Disneyland, while waiting to see a circus elephant, that reality hit the St Johnstone midfielder.
Craig's road to Damascus was a road to Dumbo.
And at the end of it came a return to the Perth club that couldn't have worked out any better.
After his career contemplation at a children's theme park, a trial spell with Saints won Craig a two-year contract and, after justifying Tommy Wright's faith in him, the former Hibs and Falkirk man has now extended that stay for another couple of seasons.
"I needed someone to give me an opportunity to play again," Craig recalled.
"I was still only 28 and had been captain of Hibs but I found myself without a club and even finding training facilities was tough.
"Peter Houston at Falkirk and James Fowler at Queen of the South offered me training facilities and I am forever grateful to them.
"I had a really good offer from Guiseley in the English Conference and I was impressed with them. But it was part-time and if I had taken deal that there would have been no way back to full-time football.
"It was close to happening. I remember being on a trip to Disneyland with Laura and the kids. I was standing there in a queue for Dumbo and told Laura this was serious, because I knew St Johnstone and others were back in pre-season.
"I knew I should have been in somewhere. But the phone stops ringing and it is tough. So it is great having the security of a new two-year deal here.
"After that experience, I appreciate how lucky I am to be playing full-time football at a good level with a good club."
He added: "I played in a game against Real Sociedad at Methil and while it wasn't billed as a trial, I knew I hadn't signed and that was probably the most nervous I have ever been in the lead-up to a game.
"If I hadn't made an impression I probably wouldn't have been offered a contract here."
Craig couldn't have timed his recent match-winning double at Fir Park any better.
He said: "On the bus to the Motherwell game the chairman said he'd meet me about a new deal so it was a good time to get two goals.
"I'm delighted to get it done. It's nice the club have shown this commitment to me.
"I had a good time here before I left for Hibs and I've enjoyed being back. It has worked out well for me and I'm glad I still have something to offer. I will be 32 when this contract ends but I will be looking to stay even longer.
"I believe I have got stronger and stronger as the season has gone on and hopefully we can go from strength to strength again.
"The first few months after coming back were tough because I had missed pre-season and had a year in the division below.
"The manager was patient with me. I wasn't playing great and I wasn't scoring goals and that was what he had brought me back to do.
"But the last 18 months have been great. I think I've played every game I have been available for, whether it's starting or coming off the bench.
"Top six is pretty much secure and hopefully we will have a European trip or two to look forward to at the end of the season."
One of the big secrets to Saints' success has been tying down loyal and valuable servants but Craig also believes there have been some short-stayers who have made important contributions.
"The core of the squad has stayed together here," he said. "We have a few players who are racking up the years with the club and that has been crucial to our success.
"It's not easy to be in the top six and challenging for Europe every year. This club has done it for the last six years now and I think the only other club to do that has been Celtic.
"The biggest thing is that everyone works so hard for each other. Everyone plays their part and the manager deserves great credit. We have a strong squad and we all want to play but he keeps everyone happy.
"We have also added players for a year to two along the way and that has given the squad freshness. Boys like Fran Sandaza came in for a year, scored 18 goals and then moved on."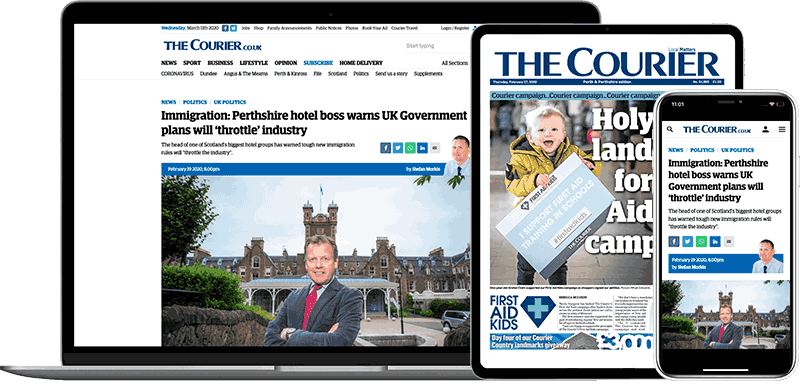 Help support quality local journalism … become a digital subscriber to The Courier
For as little as £5.99 a month you can access all of our content, including Premium articles.
Subscribe