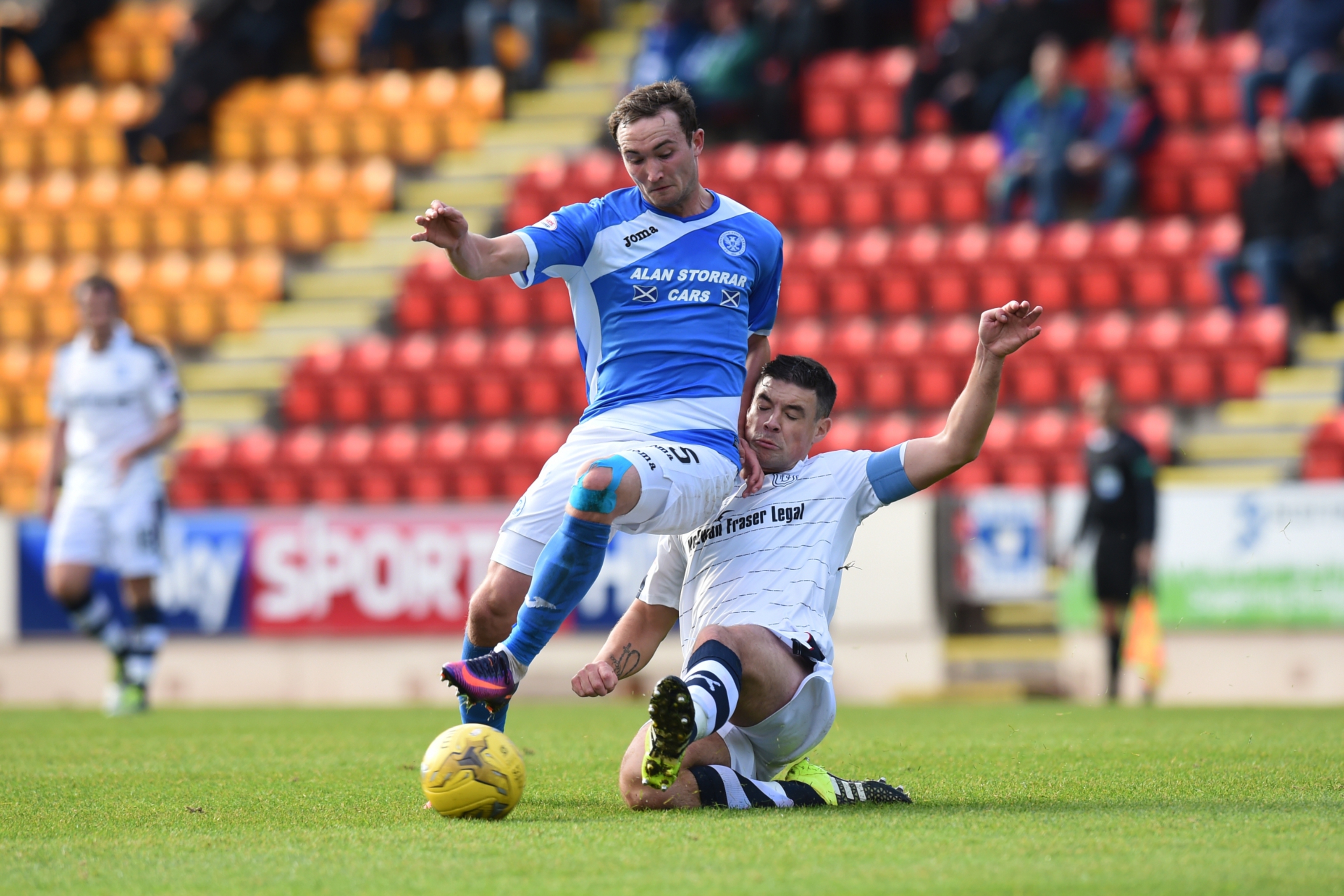 St Johnstone's Chris Kane is looking to celebrate securing the stability of an extended deal with the club by hitting the goal trail and cementing his place in boss Tommy Wright's starting XI.
The 22-year-old striker has put pen to paper on a two-year contract extension that will keep him at McDiarmid until at least 2020.
Kane, who is a product of the Saints youth academy, is naturally delighted to have his future sorted out and is now determined to hit the ground running when the league campaign starts tomorrow at Kilmarnock.
He said: "I'm over the moon and the deal gives me stability to kick on with the next couple of seasons.
"This pre-season I feel I've done well. I'm feeling fit and strong so hopefully I can get a run of games at the start of the campaign, score a few goals and cement a place in the team.
"If I get one or two, I think they will keep coming. It's the same with most strikers – if you score goals they seem to keep coming. Hopefully at the start of the season I can find the net.
"Confidence is massive in football. If I don't score, I'll just need to keep playing well and doing my bit for the team."
Kane suffered knee ligament damage against Kilmarnock back in February and he didn't return to action until the start of May.
However, he insists his injury nightmare is in the past and all he is concentrating on now is the future as well as winning the nod in the competition for places.
Kane added: "I was playing pretty well before picking up a knee injury last season – nobody wants an injury.
"It was unfortunate but I've come back strong and my knee is feeling good. I've forgotten about that now and I'm looking to kick on.
"There is always good competition here but you want to play so I'll be keeping my head down and do well in training.
"There is competition from the younger players too. Callum Hendry has come in and there is Greg Hurst. They have both been brilliant in training. I'm going to have to try even harder."
Kane's boss admitted the contract extension was a fitting reward for the impact the player has made since forcing his way into the first team.
Wright said: "His season last year was interrupted with injuries at times but he has done well and is an asset to the club.
"He is one of our young players who has come through and we want to hold onto him.
"We feel he has done enough to earn an extension so hopefully it will give him the confidence to kick on.
"I think the best is still to come from him. He has always scored goals. If he can get a run in the team, then hopefully that would be the case.
"He is going to have to fight for his place and it's the same if we bring another one in. But that is the nature of the game.
"Competition is healthy. You have to work for it and earn the right. At the minute we feel he has earned the right to get a contract extension."