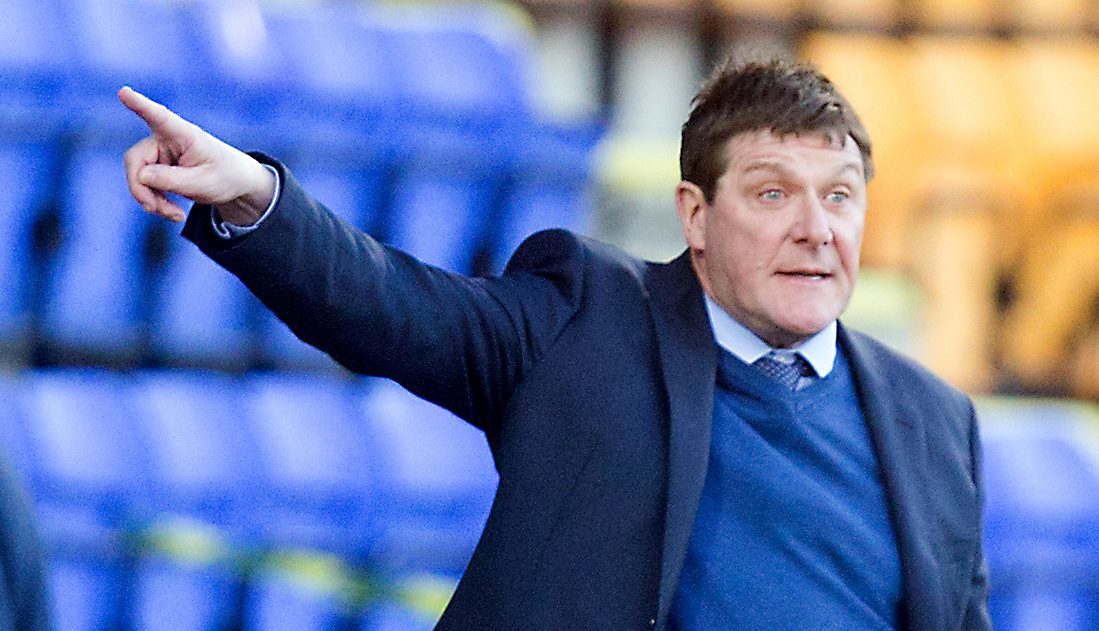 TOMMY Wright watched early goal of the season contenders from David Wotherspoon and Michael O'Halloran secure an opening day win at Kilmarnock.
But post-match comments from Rugby Park striker and regular television pundit Kris Boyd overlooked the quality of his team's strikes in a 2-1 win.
Boyd had challenged his Killie colleagues to learn from top six regulars Saints in terms of being more "streetwise" and "doing the dirty things in football."
It may have been a back-handed compliment but Perth manager Tommy Wright believes his players simply don't get the credit they deserve in terms of flair and finesse.
Wright likened on-loan Rangers flyer O'Halloran's last minute winner to a memorable mazy George Best run and strike against Crystal Palace in his Man United heyday.
And Wotherspoon's fancy footwork and classy finish rounded off a flowing passing move.
Wright, who is looking for his side to build on the weekend win in tonight's Betfred Cup clash with Partick Thistle at McDiarmid Park, stressed he didn't have an issue with Boyd.
But he lamented: "Talking in general, it didn't take long for the old stuff about being streetwise and all that to start again this season.
"It's disappointing. We are more than just a hard working side.
"I thought we played very well on Saturday, we nullified Kilmarnock for long spells and scored two excellent goals.
"But what was the focus on? Us being labelled streetwise, giving away fouls and grinding out wins.
"I think we're better than that, especially when you score two wonderful goals like we did.
"The emphasis was on how Michael should have been booted to stop him scoring – but they couldn't catch him to kick him!
"We have heard it all before, all the stuff about how we're a big, strong team.
"But I reckon we're probably the smallest team in the league height-wise. We don't have many six-foot-two giants in our team.
"I just find it disappointing that every time we win a game people put it down to us being streetwise.
"You have to have a bit of quality to win football matches at this level but with us that gets overlooked.
"People categorise us as physical, long ball and all that stuff but it's not true.
"We are worth more than what people say about us.
"I think I have every right to stand up for my team and how they play because if people say something often enough it sticks.
"We had a three in behind Graeme Cummins of Stefan Scougall, David Wotherspoon and Blair Alston – all excellent footballers.
"People forget the quality we have and the good players we have.
"It's a sad incitement for the rest of the league if we've managed to finish where we have over the last few years just from being streetwise.
"We have got off to a good start to the season and now we'll focus on Partick in the cup."
Wright has thrown down the gauntlet to his players as they enter the Betfred competition for the first time.
He said:  "Partick are a good side and we know it will be a tough game.
"Both teams will want to progress but our aim is to put in a good performance. By entering at this stage we only have to win three games to get to the final."
Midfielder Paul Paton is suspended but striker Steven MacLean returns after missing out on Rugby Park's artificial surface.