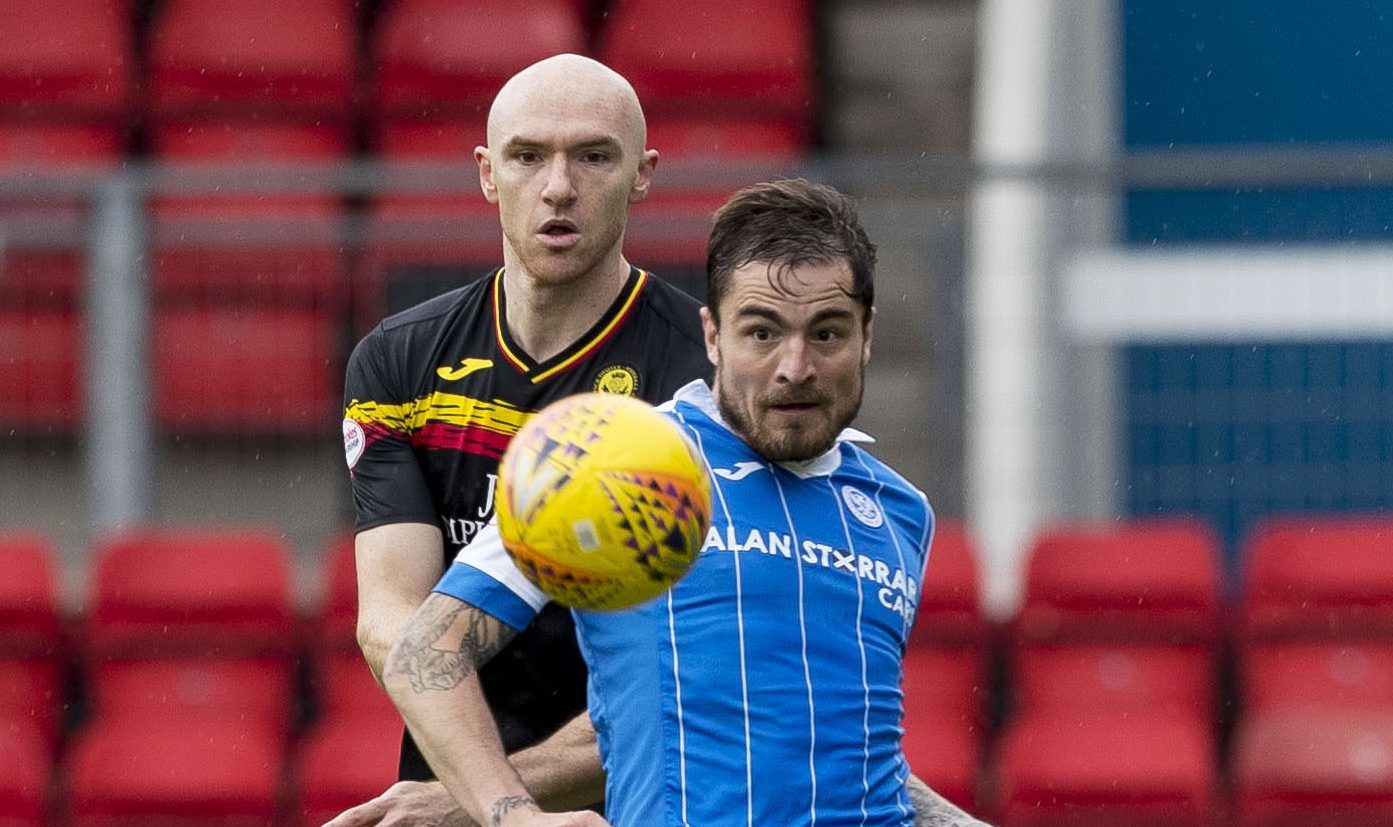 Celtic's last league defeat to St Johnstone is effectively ancient history as far as Paul Paton is concerned.
But that doesn't diminish the Perth side's determination to end the Hoops' long domestic unbeaten streak at the weekend.
"Everybody knows the size of the task in front of us," said the McDiarmid Park midfielder.
"The job Brendan Rodgers has done has been incredible.
"I couldn't tell you who was the last team to beat them at Celtic Park domestically, and when that was.
"I know that it was St Johnstone who were last Scottish team to beat them.
"But that was a totally different side. St Johnstone are a different team now as well.
"There squad is incredible and it looks like they could be signing Paddy Roberts in the next few days.
"They could put out two good starting elevens. The young boys coming through are impressing and their manager must have a lot to do with that because it is a seamless progression. It's not easy to do.
"We'll look to go toe to toe with them but that's obviously easier said than done."
Saints won't be looking upon Saturday's top of the table clash as a free hit but Paton admitted that three league wins out of three is the ideal preparation for the most daunting fixture in the Premiership calendar.
"We'll go there under absolutely no pressure, having got nine points already," he said.
"We'll certainly be more relaxed than if we were going there will zero points.
"There will come a time when somebody will beat them and we obviously hope that it's us.
"Mind you, I didn't think they would go last season unbeaten, and they did. You can't say that they won't do it again."
Paton will be up against an old Dundee United team-mate, Stuart Armstrong. It certainly hasn't come as a surprise that his former midfield ally is now a key man at Parkhead, nor that he was linked with a move to the English Premier League before he signed his Celtic contract extension.
"I always knew Stuart was a quality player," he said. "He's got a good head on him.
"There were certain things that I saw straight away when I joined United, like his acceleration and pace.
"There were a few boys there who you expected to go on to have very good careers – Andy Robertson was another one.
"It shows you the strength of their squad that Nadir Ciftci can be out of the picture because when I played with him he was incredible too.
"It took Stuart a wee bit of time at Celtic but last year he was incredible.
"If the move south is the one he wants I'm sure it will happen at some point but I would imagine he'll be in a good place playing in that Celtic side, with a great manager. It's always been his dream to play in England and one day he'll get that move but I'm sure he's got a lot left to do at Celtic."
Things are going well for Paton both with club and country.
"I'm delighted to be named in another Northern Ireland squad," he said. "It's been a great start to the season for the team and that's a nice wee added bonus for myself.
"I've been involved in a lot of squads now.
"I don't take it for granted though. I know that my team-mates here play a part in getting me selected so I'd like to acknowledge them. It's been a really good start for us with three league wins out of three.
"I'm not a big player for my country but I'll stay focused and train well. Hopefully that will impress the manager.
"It's always great to be involved. The team is going really well just now as we get near to the business end of the qualifiers.
"These will be the biggest two games of our campaign (San Marino and the Czech Republic). Win them and we'll almost certainly finish second."