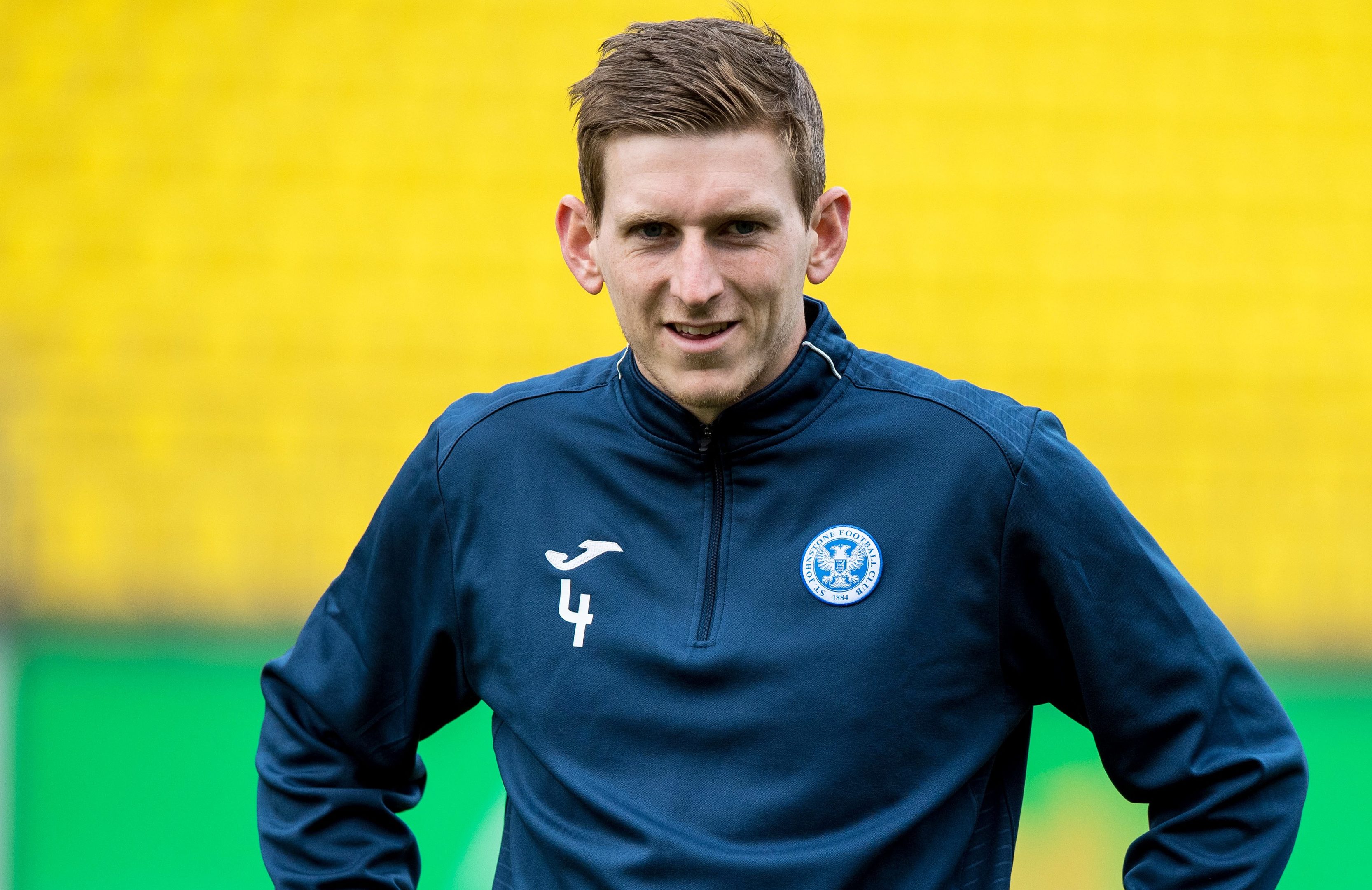 Blair Alston has pledged that there is "more to come from me" in his second season with St Johnstone.
The former Falkirk man is currently sidelined with a thigh injury but should be available for the trip to Dundee the weekend after next.
And he is happy to continue to be a versatile player in manager Tommy Wright's midfield.
"I played a lot out right last season and we had a successful season," said Alston.
"I probably prefer to play in the middle but playing full stop is the main thing.
"If I'm right-mid virtually every week I'll take that.
"I think that centre-mid is more suited to me and when I get an opportunity there I need to show I'm good enough.
"I know there's more to come from me.
"There was always going to be a bedding-in period in my first season at a new club. Because I'd been so long at Falkirk it was always going to be difficult no matter what club I went to.
"I feel comfortable and that I belong at this level and I want to kick on."
Saints set high standards given their run of top six Premiership finishes but Alston admitted that they may have exceeded their own expectations with their unbeaten start to the current league campaign.
"The boys have been class," he said. "We knew we were capable of a start like this but it has probably been even better than we expected.
"It's probably only me who is injured as well. To have almost a full squad available is a big thing.
"Europe was a big disappointment in terms of the way we went out but it was always a bonus to get there.
"It isn't a case of needing to get into Europe for it to be a successful season.
"It will be the same this year as well.
"We'll just be trying to get as high as we can again.
"You set targets at the start of the season for where you want to be and certainly 10 points out of 12 is right on track for us.
"We thought last year would be more difficult than ever to finish top six and we'll be thinking the same this year.
"Little St Johnstone are a recognised top six side now.
"The way we have started shows we're capable of doing it again and we'll have to continue to do that."
Alston's short spell on the sidelines is near to an end, he hopes.
"Hopefully this week I'll get back into full training and we'll take it from there," he reported.
"It started as a dead leg. I got it in the last friendly before the season started. I played the first couple of games and it flared up again.
"It's taken a bit longer than I hoped it would but hopefully I'll be available for the week after."