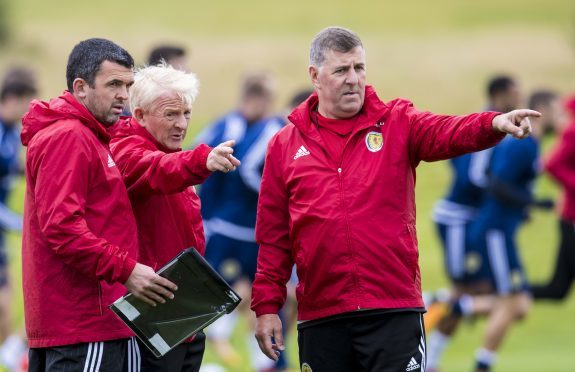 Tommy Wright has hit out at interim national boss Malky Mackay and the SFA for leaving Callum Davidson in the dark about his Scotland coaching position.
Gordon Strachan and Mark McGhee have of course ceased their work as head coach and assistant in the wake of the Euro 2018 qualifying campaign failure.
But St Johnstone number two Davidson, who has an unbeaten record in his five games as part of Strachan's backroom team, is still in the dark about his future, with the friendly against the Netherlands at Pittodrie less than a fortnight away.
"We are in total limbo about Callum," said Wright. "Which I find incredible.
"Malky hasn't been in touch and neither has anyone from the SFA, so as it stands he's thinking he won't be involved.
"I don't see why nobody has made a courtesy call to tell him either yes, we want you to continue, or no – I'm bringing my own staff in.
"To just leave it the way it has been shows a real lack of professionalism.
"At this late stage, it obviously looks like they don't want him there.
"I know Callum has put calls in but he's heard nothing back.
"I don't think that's fair on him because he's gone in there to help out and did a great job.
"If you don't want him then the easiest thing is to pick up the phone and tell him that.
"It's not something I would expect from someone even if it is just on an interim basis they've got the job.
"From our point of view, we need to know because even my chairman has been asking whether he'll be going away or not.
"We are planning our training schedule for the international week so I need to know if a member of my staff is going to be here or not."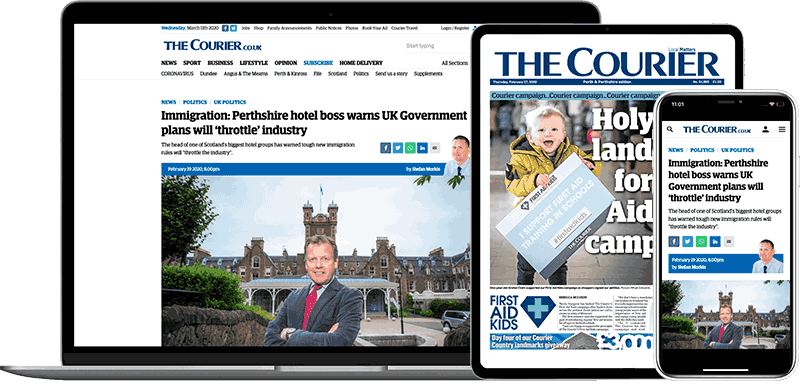 Help support quality local journalism … become a digital subscriber to The Courier
For as little as £5.99 a month you can access all of our content, including Premium articles.
Subscribe