St Johnstone defender Aaron Comrie is likely to be out until the new year.
The young full-back tore his hamstring in the game against Hibs on Saturday and isn't expected to return before the January break.
Comrie has been in excellent form in the last few weeks, keeping Richard Foster out of the team.
Manager Tommy Wright reported: "It's really disappointing for Aaron because he's been doing extremely well and had kept his place in the team.
"It's a bad one, he's got. It's probably a grade two so it's going to be around six weeks.
"We have a lot of games next month so he's going to miss a bit of football, but he's a young lad and he might heal quickly.
"The chances are it will be after the January break before he's back but we will just have to wait and see.
"Richard came on and I thought he was excellent for us."
Meanwhile, Dundalk striker David McMillan could become a Saints player in the next few days.
Wright said: "We are a good bit down the road with it so hopefully we can get it done this week sometime.
"There are one or two things to tidy up still but I'm hopeful we'll make it happen."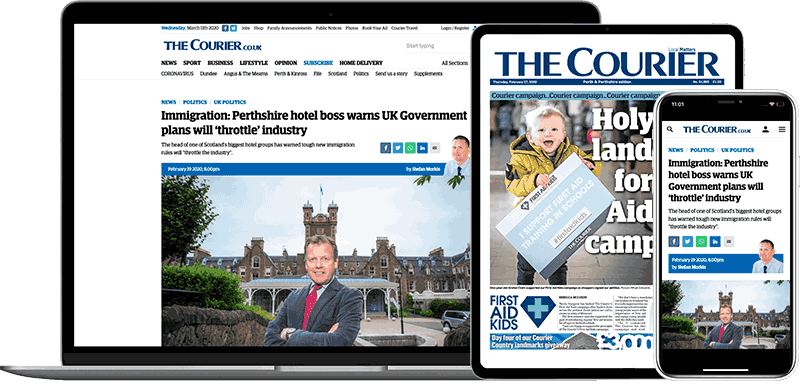 Help support quality local journalism … become a digital subscriber to The Courier
For as little as £5.99 a month you can access all of our content, including Premium articles.
Subscribe