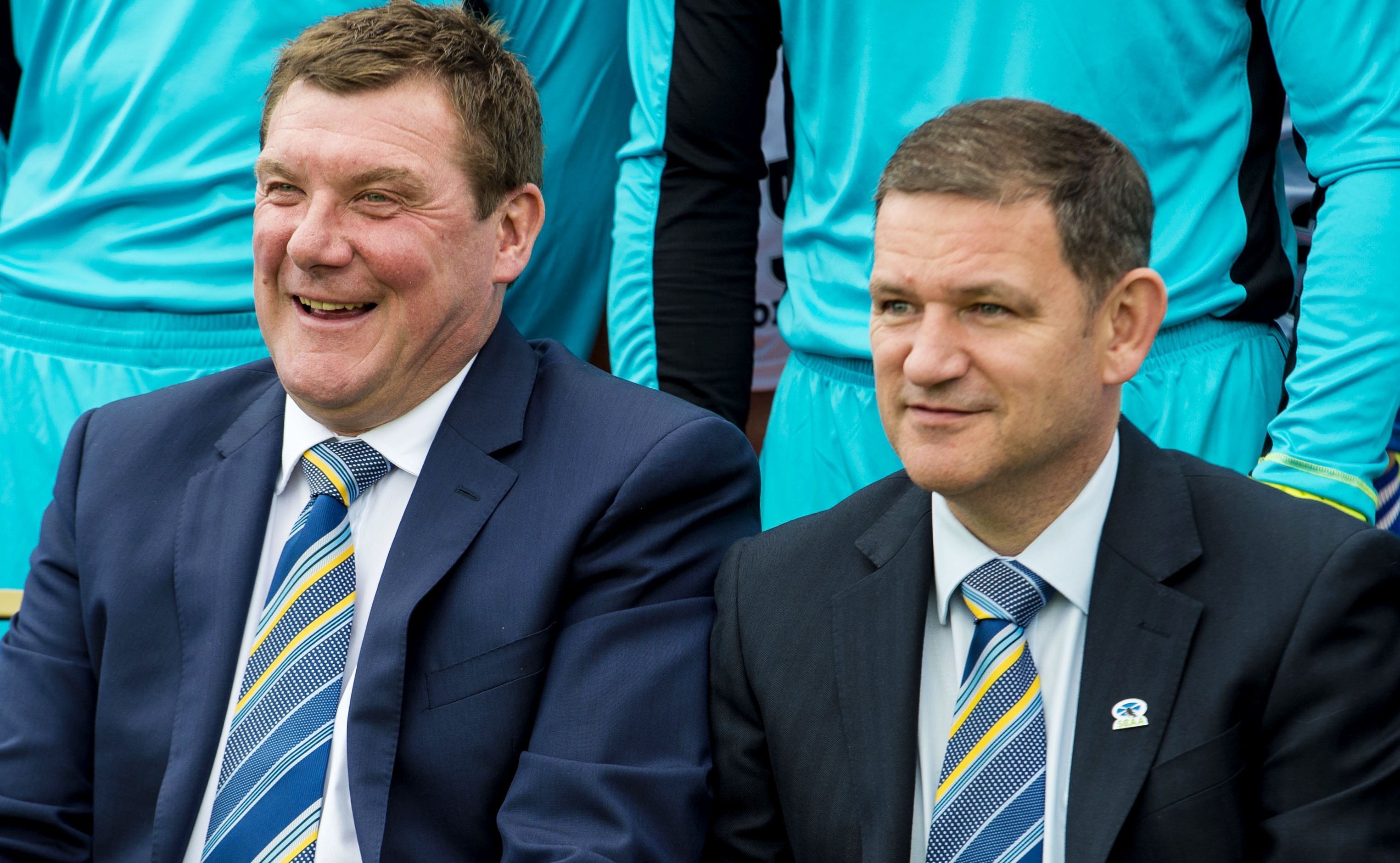 St Johnstone manager Tommy Wright has come out of a meeting with chairman Steve Brown feeling "very positive" about the summer transfer business the Perth club will look to do.
The McDiarmid Park boss has already put together a wish-list of signing targets, with others set to be added over the coming weeks.
"I had a very positive meeting with the chairman," said Wright.
"We have been working on our plans for next season. We know what direction we want to go in.
"We have things in place that we are looking to improve on and will be making adjustments that will help the club going forward.
"I have given the chairman a list of signing targets and we will work through them between now and the end of the season.
"It will continue over the summer as well when other potential signings become available. There will be players who will be of interest to us that we don't even know about at the moment."
Meanwhile, Wright insisted that any youngster who gets a first team jersey in the post-split fixtures will have earned their opportunity rather than been given a short-cut.
He said: "There are younger players who deserve a chance of game time between now and the end of the season.
"But I have to strike a balance between that and finishing the season strongly.
"It is an opportunity we haven't had in recent years because pushing for Europe has been a priority.
"But it is important we try to finish seventh so I won't be chucking five or six into one game. That won't happen.
"I am simple in my approach, no matter their age. Any player has to earn the right to play."