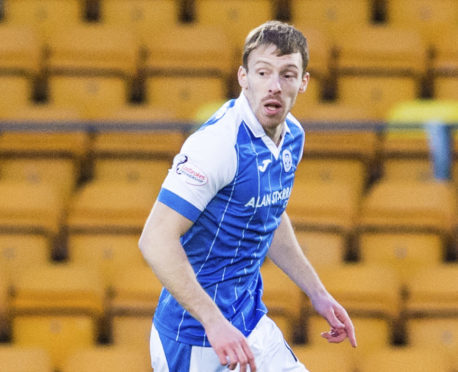 As one striker prepares to depart McDiarmid Park, another prepares to begin his St Johnstone career in earnest.
Fir Park will definitely have a changing of the guard feel about it this afternoon.
With Steven MacLean set to make his last appearance for the Perth club against Motherwell, David McMillan admitted that "a bit of the success he's had" will make him content.
The Irishman, whose debut in January was cruelly cut short by injury and is only now ready to return to first team action, said: "I have heard a lot about Macca's last six years here and he has accomplished a lot for St Johnstone.
"He is someone I would have liked to play with because he holds the ball up well and is very intelligent bringing others into the game.
"He has been a big part of the club and if I can have a bit of the success he's had here then I will be happy.
"This feels like the proper start of my career here, even though there are only three games left.
"It's a bit strange to get back up and running then the season will be over but getting back before the summer is a big thing.
"I just want to get as many minutes as I can on the pitch so I can go into the summer having played again and looking forward to pre-season.
"Being new here, I want people to remember I'm still here!
"I have to show the manager what I can do over the next few games with a view to next season."
The last three games don't carry huge significance for Saints as a team but they are important to a player who is determined to make his mark before the summer break.
Coming on as a sub and then going off injured on your debut was a "nightmare" – even if he did win his team a penalty and look impressive in that short run-out.
"It has been very frustrating because getting injured just 20 minutes into your debut is a nightmare," said the former Dundalk man.
"It has been 12 or 14 weeks since that happened and that's me just back now.
"Initially it was supposed to be just four to six weeks so you set targets and look at specific games then miss them, which is even more frustrating.
"I have been fortunate in previous years that I haven't had too many injuries so it's just bad luck for it to happen when you've just joined a new club.
"It was one of those freak ones, I remember going through and feeling I had a chance to score so I put my head in.
"In hindsight, I probably shouldn't have but we were chasing the game and we got a penalty out of it.
"The physios were more worried about my head at the time because I had two black eyes and a bit of swelling.
"But I could feel I'd picked up a dead leg and I knew my hamstring was hurt as well.
"So I pretty much got three injuries all in one – and the head was the least of them.
"I tried to play on but just couldn't.
"It was just the way I landed, my leg went from under me and the lads who were on the bench said they first thought my knee had gone.
"That would have been even worse, so maybe I have been a bit lucky."
Sitting in the stands for the last few months hasn't been without worth for McMillan, though.
He explained: "It has been interesting watching the team and I suppose that is the only upside from being injured.
"I have been able to pick up things about my team-mates and the way the manager likes to play.
"Even though I haven't trained much with them I still feel I know a lot about everyone.
"I have seen us play Motherwell twice now so know it will be a competitive game.
"There is a lot to play for, they have the cup final coming up and we want to finish seventh in the league.
"So both teams will have plenty to go for this weekend and I'm sure it will be an interesting battle."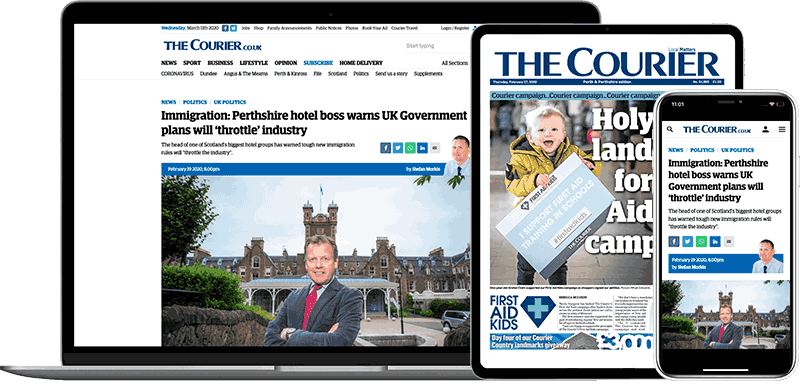 Help support quality local journalism … become a digital subscriber to The Courier
For as little as £5.99 a month you can access all of our content, including Premium articles.
Subscribe