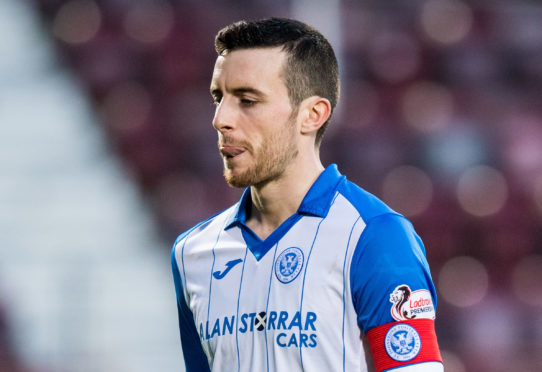 St Johnstone have suffered a double injury blow, with Joe Shaughnessy facing a race against time to be available for the start of the season and Brian Easton experiencing more problems on the comeback trail.
A nasty cut below the knee will prevent the Irishman taking part in any more pre-season friendlies, while Easton is scheduled for another appointment with his consultant.
"Unfortunately Easty has had a set-back," said manager Tommy Wright.
"We are having to send him back to the consultant.
"He had done a couple of light sessions but woke up in some discomfort. We had to pull him out of the game in Austria.
"It's a bit worrying because we thought he had got fully over it. We have done everything by the book with him but he is still having pain.
"I know with these types of injuries there is always the chance of set-backs and working your way through it. Let's hope that's what it is.
"But I am preparing to look for a left-sided full-back that I wasn't expecting to need."
There is no long-term worry for Shaughnessy and Wright is still hopeful that he will be available for the start of the Premiership campaign.
"Joe has a bad cut just below his knee," he reported. "It's a nasty one in an awkward place. He fell off a bike when he was training over the summer and it has opened up again.
"He had to go to A&E when we got back from Austria after going to hospital over there. Now the club doctor will be having a look at him.
"He could be out for anything between two and four weeks. But hopefully he will be back for the start of the league season.
"Chris Kane's hip has flared up and hopefully that is just a slight strain and one of those injuries you pick up in pre-season.
"Kyle McClean has tweaked his groin and is out for around 10 days.
"It shows how light we are in numbers. We know it is important to get players in. We only have 16 fit players right now."
Saints face Aberdeen tomorrow (2pm kick-off) in Chris Millar's testimonial match. Jason Kerr will make his first appearance and Perth fans could also see trialist striker Arthur Njo-Lea.
"Arthur has done enough for us to take an extended look at him," said Wright.
"He got 45 minutes against Osijek and he did enough to keep us interested.
"He is a free agent and hopefully he will get some game-time against Aberdeen and more against Berwick on Tuesday as a trialist.
"We had a good week in Austria but we are a bit light in terms of numbers with two games in as many days coming up.
"Maybe I won't be able to make as many changes as I'd have liked."
Steven Anderson is hoping that Saints fans turn out in big numbers to support former team-mate Millar's benefit game.
"Playing-wise, he was outstanding for us," said Anderson.
"He came to the club as a right-sided midfielder but moved into the middle and he seemed to grow along with the team.
"That culminated in the Scottish Cup in 2014. He was out best player by a country mile that year.
"He had everything going for him as a player. He was versatile, comfortable on the ball and really fit.
"He got a lot of flak for his lack of goals but the one he scored against Dundee United was unbelievable.
"He twisted and turned so many times it looked like John Rankin's legs had been tied together before curling it into the corner.
"Nobody could believe it but what I remember most is his celebration.
"Everyone ran to him because they knew what scoring meant to him and we all piled on top of him.
"I just remember hearing this wee squeaky voice from the bottom saying 'I canny breathe' and telling us to get off.
"It was hilarious but what a goal it was and I think that was the last one he ever scored."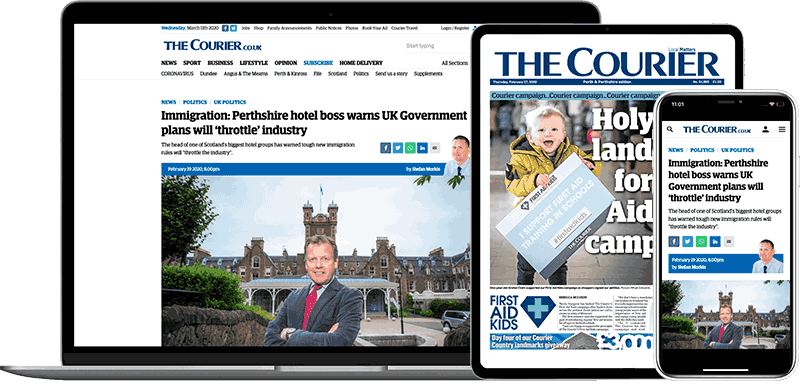 Help support quality local journalism … become a digital subscriber to The Courier
For as little as £5.99 a month you can access all of our content, including Premium articles.
Subscribe