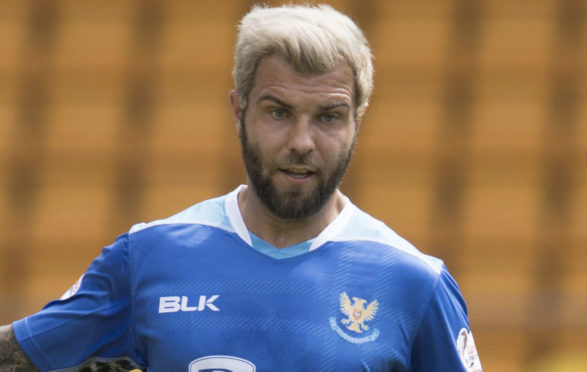 The summer departure of club legend Steven MacLean had the potential of leaving an attacking void at St Johnstone.
But the three-pronged forward line that Saints now possess has actually given the Perth side an even greater goal threat, according to Richard Foster.
Tony Watt, Drey Wright and Matty Kennedy have all hit the ground running and have given the players behind them, like Foster, more options.
"Macca was such a huge figure here," said the former Rangers and Aberdeen full-back.
"On the pitch everyone knows how good he is – his link up play and just how clever he is as a footballer.
"So we played to his strengths when he was here, but now we have Tony and we're trying to play to his strengths now.
"They are different players so we are adapting, and it's the same for Drey Wright and Matty Kennedy.
"There is more pace in the team now and because of that we have more of a goal threat.
"That is no disrespect to Macca, who was brilliant for us and he would have loved to be playing with Drey, Matty and Tony here.
"It's just different, there are more options up front there now.
"It's exciting to be in this team, we have taken a few games to find our feet and there were a few grumbles in pre-season.
"But things are coming together, the team is gelling and we want to keep going now."
Watt has grabbed most of the early-season headlines and is proving his doubters wrong.
"It is a nightmare having to listen to Tony in the dressing room but he's nothing like the perception some people have of him," said Foster.
"He never stops talking and he's in about everything, but he's a great lad.
"When you speak to him you come away thinking there isn't much going on behind those eyes. But he's a natural football player. It's all natural talent – it all comes so easily to him.
"Maybe in the past he hasn't channelled things properly because he is one hundred miles per hour.
"Tony is a hard-working guy. He's always in the gym working on his fitness and is constantly working on his touch.
"I think he feels comfortable here and he's at a club where there isn't so much pressure on him.
"He's been abroad in the past and that's difficult when you are a young man. It's tough.
"There has never been a doubt over the quality he's got. His touch, movement and ability to score goals is as good as anyone I have worked with throughout my career.
"I played with some top strikers over the years – guys like Nikica Jelavic at Rangers and Lee Miller at Aberdeen – and he's got the ability to be up there.
"At the moment he's still more about potential but the ability is there.
"There is nothing to stop him reaching the level he was touted for when he first came through at Celtic.
"Tony's issue has been doing it consistently but that comes with experience, age and playing games. He's only 24 and so far he probably hasn't played as many games as he should have for his talent."
Not for the first time, McDiarmid Park is proving to be the right place for a big name getting a career back on track.
"He is away from that Glasgow bubble of playing for Celtic and the pressure there is to perform every week," said Foster.
"As a young player that's very difficult to live with because there is huge expectation there.
"At St Johnstone, there isn't that same focus and pressure so maybe at this stage of his career it's exactly what he needs.
"Coming here he's been given a platform to show people what he's really all about and just focus on making the most of his talent.
"It's a different mentality, he's not under the same pressure and that's helping him produce the goals."
Saints are looking to extend a good run of form at Hamilton this afternoon.
"We have had a decent start to the season," said Foster. "The last two results have been good ones.
"Now we have the first win on the board we want to kick on and get another one.
"I have been getting a good relationship with Drey going and on the other side Matty has come in and is doing well.
"We have pace and directness on either side now, so it is a different way of playing than we have in the past.
"And with Tony in the form he's been in, we have looked capable of hurting teams."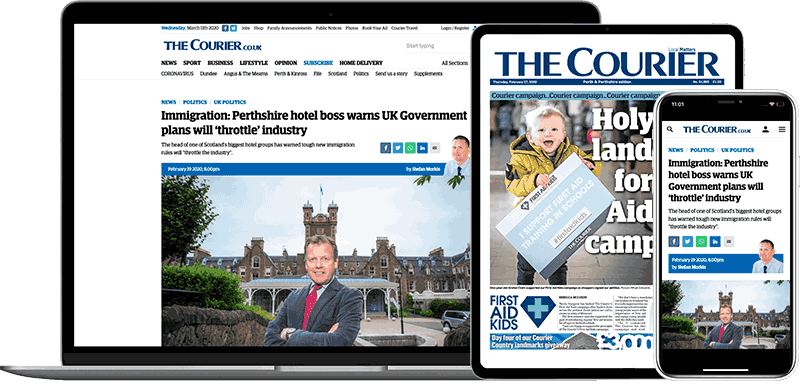 Help support quality local journalism … become a digital subscriber to The Courier
For as little as £5.99 a month you can access all of our content, including Premium articles.
Subscribe