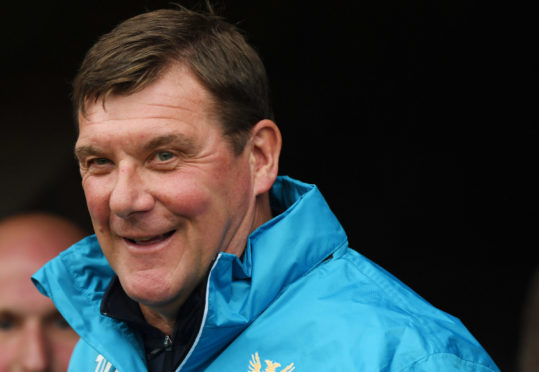 Tommy Wright will never criticise his players for trying to stay on their feet in the penalty box – even if it costs St Johnstone a penalty as it did at the weekend.
Ross Callachan tried to leap over Aberdeen keeper Joe Lewis after coming on as a second half substitute in the 1-1 draw at McDiarmid when plenty of others would have left a leg hanging to make the referee's decision an easier one.
"Ross Callachan did great for the penalty kick we should have had when you see it back," said Wright, who had changed his mind after watching TV replays about whether it was a spot-kick.
"There was contact but I won't criticise a player for being honest and not going down.
"It should have been a penalty but at real speed I didn't think there was contact so I certainly won't criticise Willie Collum.
"Willie goes away and referees big games in Europe and does well.
"He had a decent game and he was strong and fair to both sides."
Wright doesn't have any problem with the player Callachan replaced at half-time, Liam Craig, in the wake of a verbal spat in the changing room.
"There was nothing to kiss and make up about," he said.
"It was all gone after the game.
"Players who have played under me will tell you as soon as something happens it is over and it is forgotten about.
"Maybe other managers might have said Liam had picked up a knock or he was on a yellow card. But I would rather tell the truth when I'm asked a direct question.
"I don't see any point in lying. That's when rumours start."
Wright, who had no fresh injuries to report, added: "We have had a good start to the season but that is all it is.
"We are content with it but won't be getting carried away. We have a tough run of games coming up.
"You look at the start Livingston have had and it underlines again what a tough league this is.
"I've been happy with the majority of the performances but there are still aspects we have to tweak and improve upon.
"Against a quality side like Aberdeen we didn't have as much control but we still looked a threat. We have players that can take us up the pitch quickly."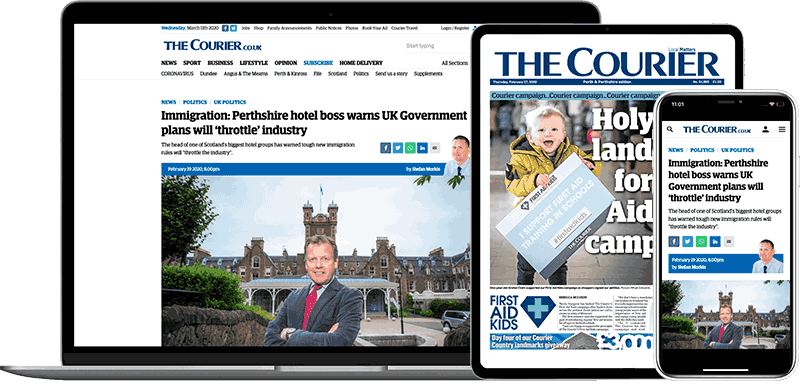 Help support quality local journalism … become a digital subscriber to The Courier
For as little as £5.99 a month you can access all of our content, including Premium articles.
Subscribe