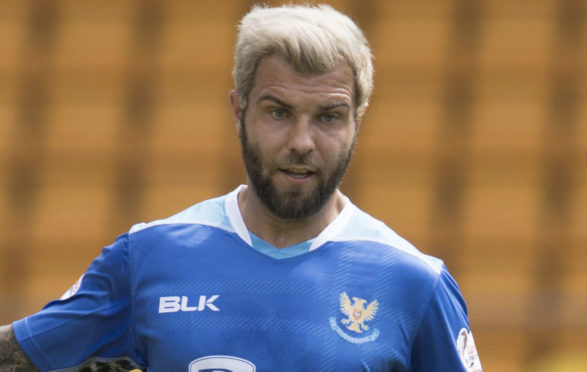 Richard Foster has admitted that the Celtic trilogy has taken its toll on St Johnstone.
The Perth side had to face the Hoops three times in 12 days after the January break, losing all of them.
And the Saints full-back pointed out that there was an impact on mind and body.
"Since the turn of the year we haven't hit the heights we reached before Christmas or picked up the results we wanted," said the former Aberdeen and Rangers man.
"We had that tough spell playing Celtic three times in 10 days and that has had an effect.
"Motherwell were a victim of similar fixture chaos involving Celtic last year and it is tough.
"You get beat up mentally and physically playing them so often close together.
"You try to go into every game thinking you can win if you play well.
"But against Celtic you know everything has to be right, especially at Parkhead.
"The concentration levels have to be high from start to finish.
"We lost to Hamilton in among those Celtic games.
"I'm not saying we went there just expecting to win the match but I suppose it's a bit like a boxer who has been battered for eight rounds.
"When he comes out for the ninth he's not going to be right at it.
"Personally I think as a team we felt wounded going into that Hamilton match.
"In the games since we have had good possession and entries into the final third.
"But our standards have slipped all round.
"Going ahead and losing to Livingston last week was poor, although we could still have got a point late one."
Saints' league position going into today's clash with St Mirren is no cause for panic and neither is their points total.
But Foster acknowledged that anything other than top six football after the split will feel like an anti-climax given the way things were looking a couple of months ago.
"We know we have to get our season almost back on track," he said.
"Getting top six now is out of our hands because we have lost games we should have been winning.
"We need things to go in our favour now and we have to try and win the next four games.
"We'd have taken 38 points at this stage of the season back at the start but it will hurt if we miss out now given where we had got ourselves in January.
"If we can win these four games that would give us a 50 points total, which would still be great.
"But the overall feeling will be one of disappointment if we don't make the top six."
Foster added: "We have a home game now against a team at the bottom of the league that will be biting and scratching for every point they can get.
"So we know it is going to be tough.
"Earlier in my career with Aberdeen I was in a similar situation to St Mirren are just now.
"When you are down there every single point is massive towards safety.
"I suspect they won't give up until the last minute of the last game.
"We know they will be in our faces and they have good players there. It is win or bust for them over the next few weeks.
"But this might be one that suits us. The weather conditions might not be great so it could be more of a scrap than free-flowing football.
"They might come at us and we have players with pace who are good on the counter attack."
Saints may have Zander Clark back in goal this afternoon and Foster noted: "The transition between Zander and Cammy (Bell) has been quite seamless. He is an experienced keeper.
"But we haven't protected him as well as we were doing with Zander as a back four and as a team.
"Zander has had a great season and at times has had to make great saves.
"But we maybe haven't been where we were earlier in the season. We have given Cammy more to do than we'd have liked.
"Zander's freak training ground injury came at an unfortunate time.
"You'd think he'd have been in with a shout for Scotland with Allan McGregor retiring."
Meanwhile, Wright is contemplating changes to his starting line-up.
"It (Saints' winless run) has probably made selection harder," he said. "You want to help the team and one of the options is to change things up and bring something fresh into the side.
"The fact that we've been on runs like this before doesn't make it any easier.
"It feels like every little thing that can go wrong does go wrong but nobody, other than Celtic, has given us a pasting."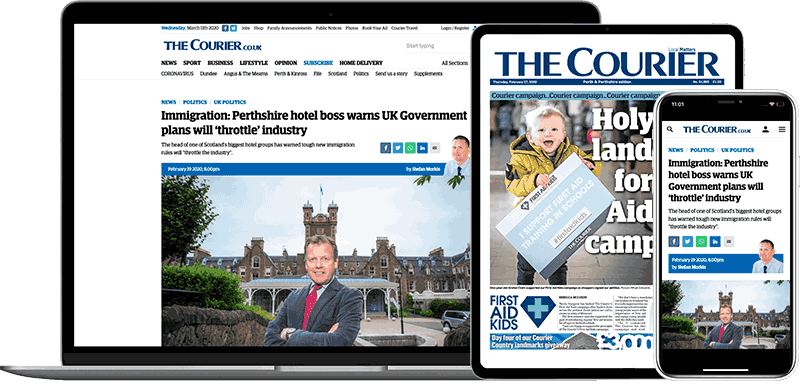 Help support quality local journalism … become a digital subscriber to The Courier
For as little as £5.99 a month you can access all of our content, including Premium articles.
Subscribe