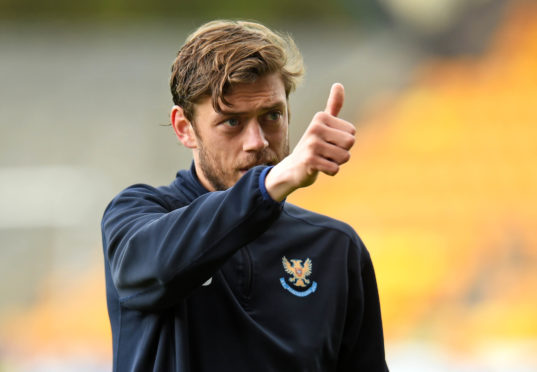 Murray Davidson will return to pre-season training with the same zeal and determination as always – "come back in good shape and prove how good you are."
The St Johnstone stalwart knew he had a fight on his hands to get into the Perth midfield in his first year at the club, and he will be ready for another one ahead of his 11th.
As well as established rivals for a starting place like Ross Callachan, David Wotherspoon and Liam Craig, Davidson will be competing against up-and-coming youngsters Ali McCann and Kyle McClean, whose confidence has been boosted by successful loan spells.
"They are both good prospects and there could be others coming in for my position," said the former Livingston man. "Who knows?
"For me, I always concentrate on what I do.
"The advice I would give to young players is that in training every day they have to show they are better than me, better than Liam Craig or better than Ross Callachan.
"If you do well in training and you're good enough, you'll play.
"They have to do that for themselves. They won't just be given a first team place.
"When I was 17 at Livingston I used to be scared going up to train with the first team.
"It was different back then. If you tackled a first team player you got told not to do it again.
"You have to be strong mentally.
"I got on the bench at 18 and the money troubles there helped me. They didn't have any players. I turned up for pre-season and they only had four signed players. I knew I had a chance and I took it.
"It was in the old Division One and I played about 35 games that year.
"When I came to St Johnstone we had the likes of Jody Morris, Paul Sheerin, Martin Hardie, Kevin Moon and Midge (Chris Millar. I remember thinking 'have I made the right choice here?' There were so many midfielders.
"I had different options but I thought this was the place for me to progress."
Davidson added: "We were due to play Stenhousemuir in the first round of the League Cup, I think. I hadn't been picked but somebody got injured on the Friday and I got my chance.
"We won well and then I was in for the first league game against Motherwell. I went on to establish myself after that.
"There will be the chance for everybody to do that next season from the start of pre-season. It doesn't matter what age you are.
"Come back in good shape and prove how good you are.
"I look at Ali and Kyle, and I think they've got the right attitude. They've both done well on loan and that will have brought them on. It's far better than reserve football and it doesn't matter what division it is."
Davidson believes last season's squad "revamp" has given Saints a strong platform for 2019/20.
"We used to have a much older dressing room," he said.
"We've had a decent season while adding a few new players and bringing the average age down significantly.
"There are a lot of positives.
"I can't speak for the gaffer or the chairman but it looks like we're building a squad for the long term.
"Liam Gordon, Zander Clark and Jason Kerr are all boys in their early 20s. You've got Callum Hendry, and Kano (Chis Kane) is still young as well.
"You need young players in your squad but you need guys who have been there and done it to guide them.
"There will no doubt be two or three coming in and two or three going out but there's a good mix in the squad.
"I don't think it will be big changes. Last year we did that. It was the biggest revamp since I've been here.
"The core we've had is one of the biggest reasons we've been successful. That will continue to be the case."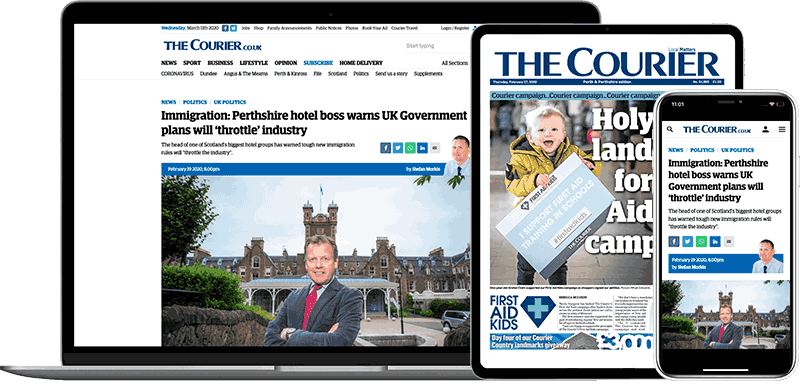 Help support quality local journalism … become a digital subscriber to The Courier
For as little as £5.99 a month you can access all of our content, including Premium articles.
Subscribe