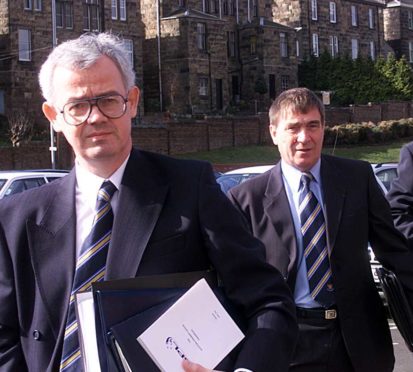 Running a full-time football club requires a hands on figure to oversee critical everyday issues like negotiating player recruitment and contracts, and generally doing the unglamorous things which if not done properly can be harbingers of  serious problems ahead
Nearly all full-time clubs in Scotland have a CEO or a director of football figure to handle key matters, and free their manager for on-field issues.
St Johnstone is an exception.
For 24 years as many Saints fans know, Stewart Duff was managing director; one of the first appointments made by former chairman Geoff Brown when he took over in 1986.
What those two men didn't know about running a football club could be filed in a very small matchbox.
Saints could do with someone like Duff now.
Such an appointment would let the manager concentrate on coaching and tactics and let the chairman look after his other business interests.
With the transfer window rapidly nearing its closure, Saints' recruitment business looks to me to have been damaged by the failure to have a day to day to hands on figure to run the show.
The old days of trying to run the serious business of a football club with a couple of phone calls between chairman and manager, assuming one or other is available to talk, is a dangerous one.
The one caveat to hiring such a figure is that both chairman and manager must trust that figure and be prepared to listen.
A position of seeming strength can become a position of weakness very quickly.
Saints need only look up the road to Tannadice where a chairman who was adverse to any counsel, took Dundee United with their strongest squad in years to a club relegated and riven with fan unrest until new owners rode to the rescue.
Saints have been the jewel in the crown of Tayside football for some years.
The time to strengthen that grip is when they are at their strongest, not when weaknesses start to show, as they are currently doing.
The Saints chairman must know some good recruitment agencies.
He should seek their advice immediately to ensure that St Johnstone remain a strong force.
* Dundee and Dundee United can not only extend their lead but open up a big psychological gap between themselves and their Championship rivals this weekend.
A win away at Dunfermline would give leaders United a seven point difference over a team many see as a major threat to both Dundee sides, while a home win against Inverness would give James McPake's team a four point advantage against the Highlanders, who are likely to be among the contenders come the season's finale.
Such wins won't settle anything definitively at this early stage, but three games in, they would send an emphatic message that both city sides possess the killer instinct required to succeed in a very combative league.
Ahead of the city derby, success for both teams today would fire up players and supporters of each club, and indicate clearly that the title race is likely to be a battle to the finish between Dens and Tannadice.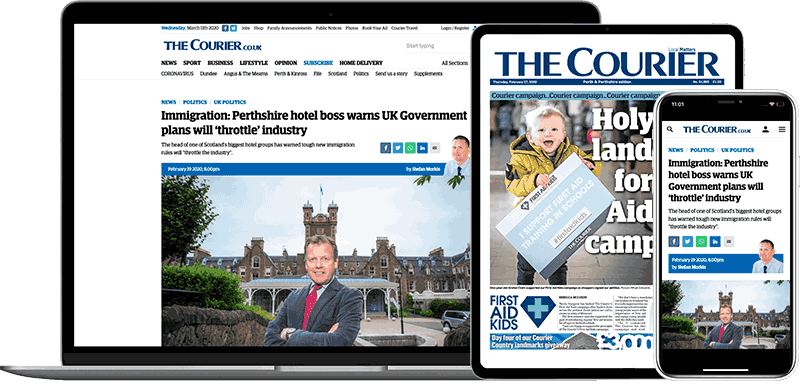 Help support quality local journalism … become a digital subscriber to The Courier
For as little as £5.99 a month you can access all of our content, including Premium articles.
Subscribe