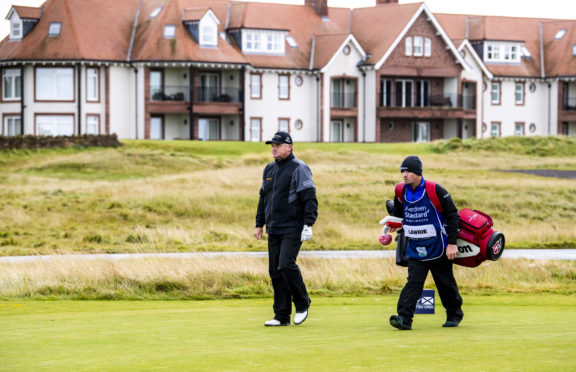 The end of an era deserves better than a fan-free farewell, but Paul Lawrie has decided now is the time to step away from the European Tour for good.
Perhaps it's a measure of the man that he walks away this of all weeks, without the fanfare. The 1999 Open champion, twice a Ryder Cup player and eight times a tour winner, will finish at the Aberdeen Standard Investments Scottish Open after 620 events over 29 years. It's a decision that has been brewing in his mind for some time.
"It's no big deal for me," said Lawrie, but his emotional demeanour after yesterday's 74 suggested otherwise.
Injuries and his many interests away from actually playing – including his Golf Centre and Foundation in Aberdeen, player management and the new Tartan Pro Tour he launched this summer – have made even his occasional tour visits a bit of a grind even at just 51, he admitted.
"For the past three or four years, I've played a little bit but not a hell of a lot," he said.
"I just feel as though I can't compete at this level anymore. I can't hit the balls I need to hit to compete and I always said I wouldn't play if I couldn't do that.
"I enjoy the off course stuff more than playing now. I'm enjoying the sports agency we've got, the Tartan Pro Tour has been great fun to set up and get going, the Foundation and Golf Centre, there's a lot on the go.
"I don't have time to spend hitting 600 or 700 balls a day to try and maintain being at this level.  I've not enjoyed the travelling for a while, I like being at home.
"These guys are really good now. It's been great, but it is time to go."
Lawrie will still play Seniors golf – he's an ambassador for the new tour launched this summer – and hasn't quite decided what to do about the rest of his Open eligibility. He can play until he's 60 on his champion's exemption.
"I'll maybe play a few more Opens, but not many," he continued. "At the Open I can be a bit more competitive, run it more and there are courses I can get around. But not on this tour and the way it's going with technology.
"The scoring is out of this world now. When I started in 1991, over par made cuts the courses have got longer. Technology is the biggest change, I think, it's amazing how far the ball goes. I hit it the same distance as I did when I was 22.
"Fitness has also been a big change since I started. No-one really did fitness in 1992, then Tiger won the Masters and we all became athletes!"
Lawrie's three-over 74 yesterday was a decent round in the much tougher morning conditions undone by two late bogeys – a common occurrence for him with back trouble in recent months meaning he's struggled to stay the pace.
But his protégé David Law, who came in with a fine 69 in the same tough conditions, is not alone in hoping the legend can be around for another three days.
"Hopefully he batters in a good round tomorrow and has a good weekend because it would be a great way for him to finish," said Law. "He was playing good on Wednesday when we practiced so there's no reason why he can't do it.
"What I take from him is the way he works, he's relentless. He's always practising but I think most of all it's just how much he hates getting beaten.
"We have little chipping competitions at the centre all the time and he just can't stand losing. He's got everything, he's won everything, and he doesn't need to be out here playing but he just wants to compete. That's so great to see and to learn from."
Marc Warren, even after all these years, still feels that he can go to Lawrie for advice.
"Even now, if there's anything I'd like to speak to him about, I would never hesitate in seeking his advice as he's been there and done it," said Warren after his one-under 70.
"He's a great ambassador for the game in Scotland and has had an incredible career. The work he continues to do, all the way from junior golf to professional golf, is incredible. He deserves all the plaudits he gets.
"It's a shame that he's finishing his European Tour career, but what a great way to do it at the Scottish Open."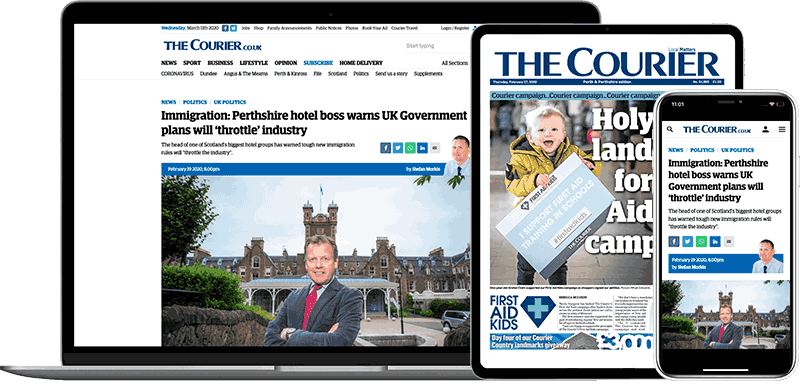 Help support quality local journalism … become a digital subscriber to The Courier
For as little as £5.99 a month you can access all of our content, including Premium articles.
Subscribe