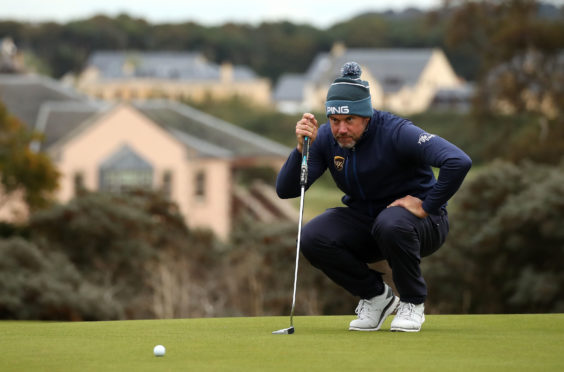 He could be a back-to-back Rolex Series winner eight months apart, but Lee Westwood was quick to concede his fortune with the draw on the first day of the Aberdeen Standard Investments Scottish Open.
The much-touted toughening of the Renaissance after last year's indignities proved to be no distraction when the weather turned about lunchtime. From freezing, wet and breezy conditions for the first wave of starters, it went to a comfortable autumnal calm and scoring went wild.
With no spectator noise over the East Lothian course, you could just about hear the curses of the early starters from the clubhouse as they contemplated their bad luck. A 69 looked brilliant from the morning shift, but ended up seven off the lead and in a share of 24th.
Westwood's leading 62 included two eagles and a whole lot of local knowledge. When he lived for a spell in Edinburgh, the Englishman used the Renaissance as his practice base, spending whole days there hitting balls or playing the course.
"Obviously fortunate with the draw, but you have to make the most of it when you get a break like that," he said. His launch pad was the eagle at the second, with a 290-yard three-wood that missed being an albatross by a feather's breadth.
"I've been in a good groove," he said. "That's how I've been playing for a few weeks, starting on the tee, trying to hit in the right place on the fairway. That's what you have to do at the US Open – well, used to have to do at least.
"You've got to be patient and play the course on its merits. Playing the US Open taught me a lot, I've been playing very disciplined golf."
Westwood won the last of the $7m Rolex Series events eight months ago in Abu Dhabi, but that feels like a different season.
"It feels longer ago than whatever it is," he said. "The calendar is all over the place, we're about to have back-to-back Masters. This new normal is volatile."
Sweden's Alexander Bjork and Joost Luiten of the Netherlands were the other main beneficiaries of the late calm, both one shot behind Westwood, with Scotland's Scott Jamieson tucked in fourth after a fine 64s
There was roughly a five-shot swing between the two halves of the field, the outstanding early 66 from Australia's Min Woo Lee swallowed up by the deluge of birdies and eagles in the calm of the afternoon.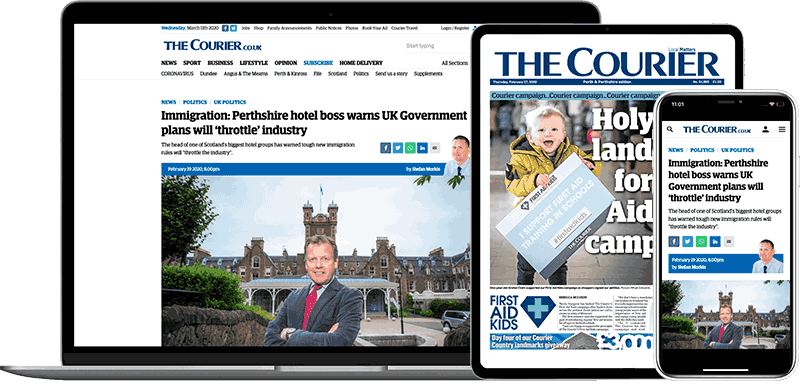 Help support quality local journalism … become a digital subscriber to The Courier
For as little as £5.99 a month you can access all of our content, including Premium articles.
Subscribe