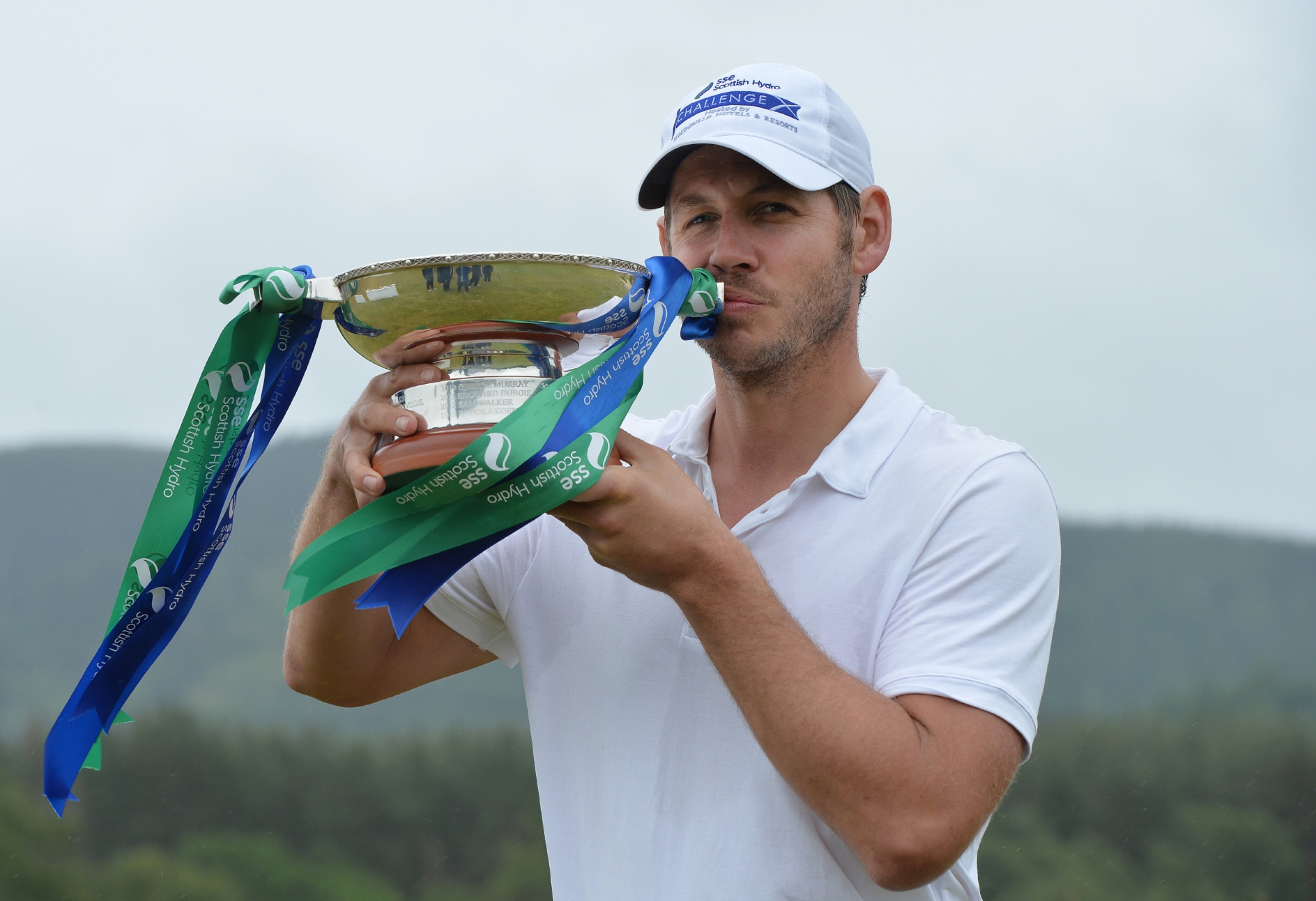 Londoner James Heath provided all the incentive for all those struggling on the Challenge Tour when he landed the SSE Scottish Hydro Challenge to restart his big tour aspirations.
The 33-year-old had a decade between his Challenge Tour victories but his game, which he has questioned "too many times" during a career that never reached the heights promised as a young amateur under the wing of Sir Nick Faldo, held together without a tremor during yesterday's final round at the Macdonald Hotels Spey Valley course at Aviemore.
Heath's final, three-under round of 68 gave him a two-shot advantage over the fast-finishing New Zealander Ryan Fox, who came up on the rails with a 64. However despite the orgy of scoring continuing with England's Jordan Smith carding another 64 and Damien Perrier of France a 65 to claim a share of third place, Heath's four-round, 21-under aggregate of 263 still smashed Andrew "Beef" Johnson's record of 19-under from just two years ago.
"10 years between my two Challenge Tour wins is a long gap and it's quite surreal," he said. "It's been a very tough year so far and it was nice to do something like this for the family and for mum.
"Saturday I had the nerves, my stomach churning from 5.40 am or something. But I knew I wasn't going to bottle it after coming through that."
Rival and playing partner Chris Selfridge never mounted a realistic challenge to the Englishman after a couple of early bogeys, and the New Malden man was able to coast much of the way after a 30 foot putt for birdie at the 12th gave him a two-stroke advantage.
"That was great, because I looked at the leaderboard for the first time and saw I was ahead, and the ball wasn't going anywhere (difficult) after that," he said.
"I really hope to use this as a springboard. It's been a good few years in the wilderness, no question, but I'm still standing and when you come through to win it can't feel much better."
Heath has seen many of the lows in the battles to get to the big time in golf, some quite recently.
"I genuinely wasn't going to play this week," he admitted. "I finished (the previous event at) Saint-Omer, I made double on my 17th hole on Sunday, and I'd had enough.
"But I had a pep talk from my brother Michael on Monday afternoon, and he gave me some tough love. It was the best thing that could have happened to me, that conversation.
"Just telling myself to grow up, basically. I just told myself to suck it up, get out there. It's a cliche, but you're in control of your own destiny. A bit of tough love always goes down a treat."
Fox, the son of the All Black legend Grant Fox, had six threes on the front nine and eagled the 17th as he tried to make up the gap, but Heath was just too far away. Selfridge fell to a one-over 72 – not a disaster in yesterday's windy and rainy conditions but simply not good enough to keep pace with the scoring at Aviemore all weekend.
All but two of the 27 Scots in the field couldn't keep up and missed the cut – six of them by just a single stroke – leaving former champion George Murray and the consistent Paul McKechnie the sole home hopes to make it.
Murray had a decent final round 68 to finish on nine-under in a tie for 21st, and once again won the Douglas Lowe Memorial Trophy for the highest Scottish finisher in the event.
McKechnie, who will bid to qualify for the Open from the event at Glasgow Gailes for the second time in three years tomorrow, had a two-under 69 for a share of 32nd.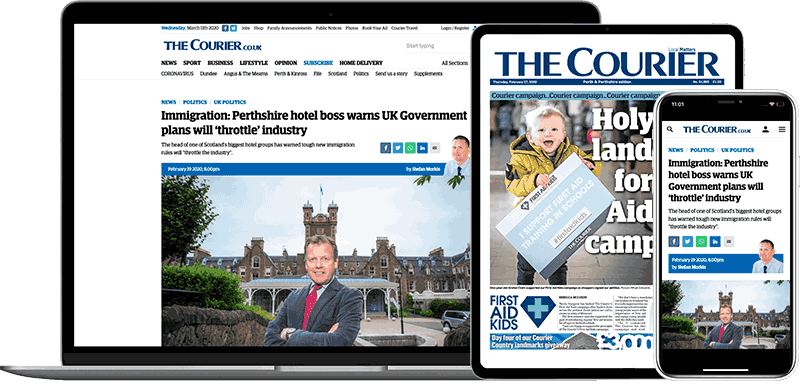 Help support quality local journalism … become a digital subscriber to The Courier
For as little as £5.99 a month you can access all of our content, including Premium articles.
Subscribe