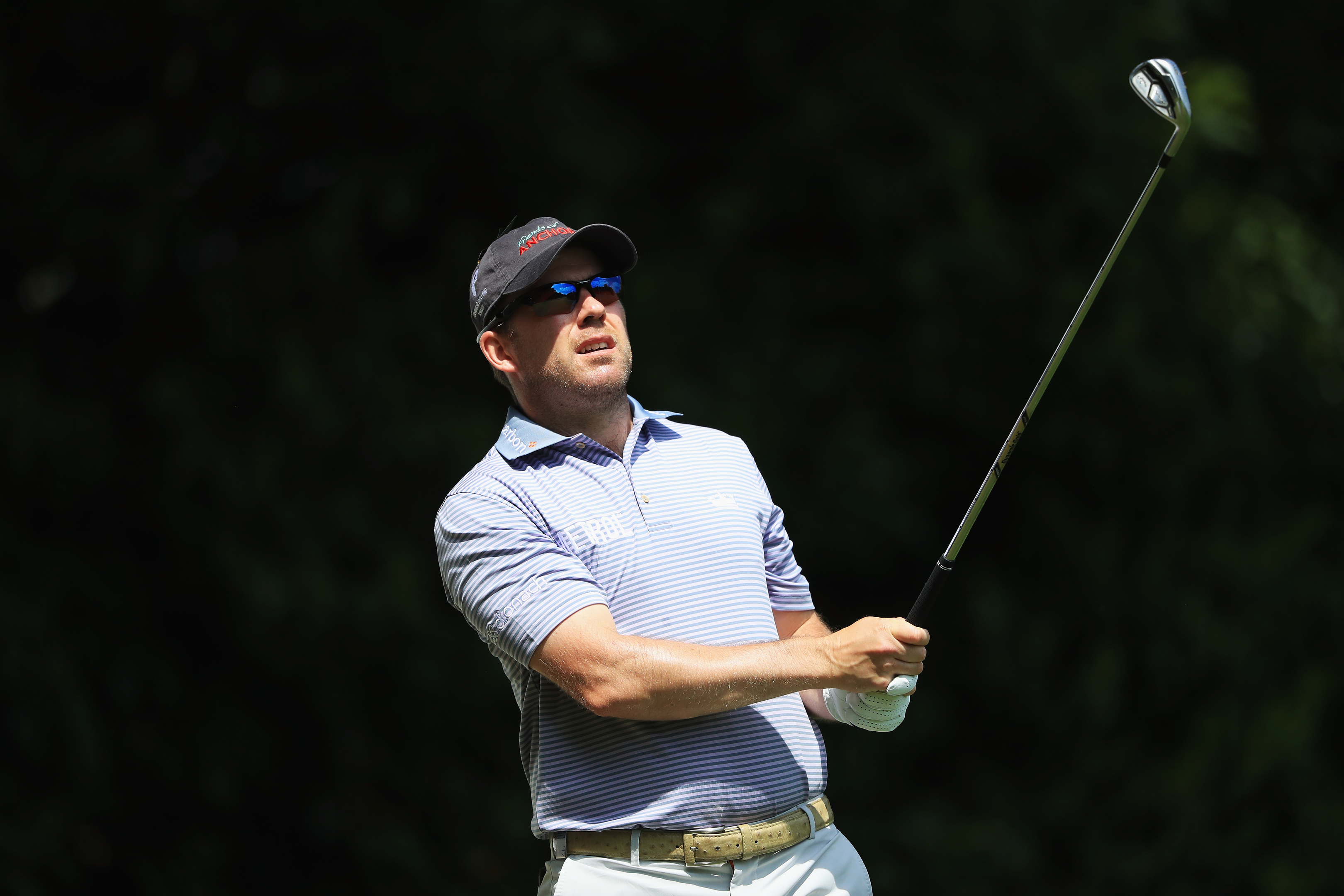 Richie Ramsay was delighted to find that Wentworth's new greens held their form and shape until later in the day and made a fine start to the BMW PGA Championshipl with a three-under 69.
Only last year players would look at late times on the first day and wince, knowing that the softness of the surfaces infested with the native poa anna grasses would make them a nightmare to putt on late in the day.
However the new sub-air system – pioneered at Augusta and used at Gleneagles – literally sucks excess moisture out of the putting surfaces and Ramsay was happy to hear the familiar hum of it working when he played a practice round on Tuesday.
"Gleneagles was simply night and day after they got the sub-air," he said. "This should be exactly the same. They were firm and fast and brilliant to putt on even if most of the field had been through before we were."
Ramsay's only blemish was getting out of position on the 17th and paying the price with a little bump and run shot from the tough position, but he was happy with his lot.
"My putting was a problem this season but I had a wee lesson from Phil Kenyon and I've worked pretty hard on that," he said.
Russell Knox also got himself in good position midway through the back nine of his first round with successive birdies to get to one-under, but three fives in the last four holes is not the sort of finish you're looking for on the West Course.
"I hit three or four bad drives that cost me, and that was it," he said after finishing with a one-over 73.
"I had a little momentum going and the at 14 I tugged a 6 iron a little bit. It wasn't an awful shot, but it just finished up in a position where I was just dead.
"Then at 15 I hit a horrendous tee shot and was I wasn't out of bounds. I barely ever do that."
"I can't afford to hit poor tee shots on birdie holes, I've just got to give myself the chances from the fairway.
"There are a few really hard holes here and if you don' get it in play from the tee you're struggling, and then you've got to play the easier holes well."
Stephen Gallacher also had a 73 and Marc Warren and David Drysdale both had over-par rounds to begin their campaign.