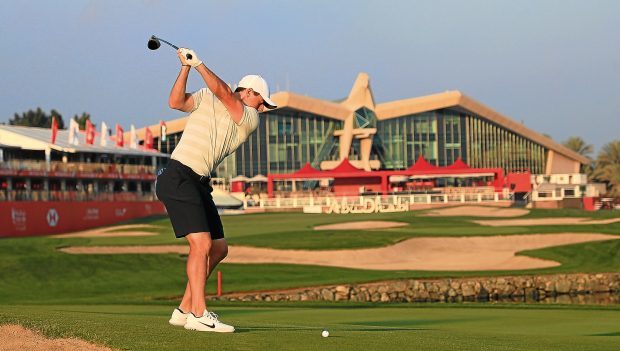 As fanfares to start a season go, it wasn't exactly the most encouraging.
Rory McIlroy had done pretty well building up his 2018 season prior to last week. He finished 2017 early, but strongly – playing very well in the British Masters having entered late and nearly winning it, and then steadily at the Alfred Dunhill Links.
He stuck to his stated plan of laying down his clubs for a month – well nearly, he was spotted in the Middle East at a driving range long before he had scheduled. But that was just understandable impatience and perhaps evidence that the nagging rib problem that plagued him all of 2017 had finally cleared up.
Short, sharp missives came from McIlroy Towers through November and December. A twitter video here and there, showing him swinging well. None of the nonsense of "friends" revealing him shooting 60 around Yas Links in Abu Dhabi in bounce games. All very low key.
And all, no doubt, geared to slowly build the excitement of Rory coming back with a vengeance in 2018, fit and firing on all cylinders.
Except last week he spoke to the Telegraph and revealed health checks had uncovered he has a slight heartbeat irregularity.
This came up in the thorough health and wellness check McIlroy had been so enthusiastic about prior to him taking his sabbatical. Then, he said he was excited about delving so deeply into his health because he felt it would even help him elongate his career.
The murmur means he has to get an MRI scan every year and a heart scan every six months. Other than that he has to stay fit, which, he added breezily "I'd planned on doing anyway".
Obviously, "Rory has Heart Problem" led not only the Telegraph piece but every analysis of the interview. To the extent that Rory was forced onto Twitter – where he's rarely seen these days – the following day to try and calm everyone down.
"It's not really that big of a deal and nothing to worry about," he said. "I feel like there's been a big reaction to it in the media when there shouldn't be."
He then re-stressed that he felt as fit and healthy as he'd ever felt prior to his 2018 debut this week in Abu Dhabi.
I'd like to think it was just Rory's innate honesty with the media that made him reveal the heart issue, however minor it is, and it wasn't instead a vehicle to lower expectations because his winter rehab hasn't gone quite as well as he'd hoped.
Anyway we'll get a fair indication of how he is likely to go this week at the event which really does hansel in the year properly.
It's Dustin Johnson's second event of the year after his dominating victory in the Tournament of Champions, and the first for Rory, Stenson, Casey, Fleetwood and Kaymer – if you don't count last week's EurAsia Cup, and I don't.
The way the schedule falls this year, we're only likely to see the best in the world coming together in fits and starts before the Masters.
Rory will play in Dubai after Abu Dhabi, then (oddly) the Pebble Beach Pro-Am before the Genesis Open at Riviera, which looks likely to have the best strength of field until we get to Augusta.
He's skipping the WGC in Mexico but playing the Matchplay in Austin.
It's not the schedule of a player in fear of his health for sure. But there's no question that Rory has to begin this stretch strongly to lay down a marker for the campaign to come.
I wouldn't even demand a contending, commanding performance from him this week. A couple of rounds in the 60s will do, consistency can come later.
It didn't mean much, but…
Decrying the Presidents Cup as basically irrelevant to the Ryder Cup as we do, it behooves us to say the same about last week's EurAsia Cup.
Europe trailed after fourballs and foursomes in Kuala Lumpur but then won eight of the 12 singles to come home with a resounding 14-10 victory.
It wasn;t the toughest Asian team you'll ever see, and there were a number of certainties missing from Thomas Bjorn's troops. It was however very interesting that he got Paul Casey out to Malaysia to take part, underlining the rapprochement of the Englishman to the European cause.
There's a good way to go and Casey might not even make the team, of course. But a tried and tested scrapper like him – he lost his singles match despite being four-under – will be an asset to Europe and shouldn't have been locked out of Hazeltine, for whatever reason.
Not the greatest by a long way
Brandell Chamblee, the US TV golf analyst, believes (and continues to argue forcefully) that Dustin Johnson's blow in Hawaii two weeks ago when he nearly aced a par four to be the greatest single shot in golf history.
Yes, in ALL of golf history.
It's piffle, obviously. Context is everything, and DJ's hit, although awesome, was in an start of season knockabout.
Let's save hyperbole for occasions which deserve it. Like those four majors they play every year.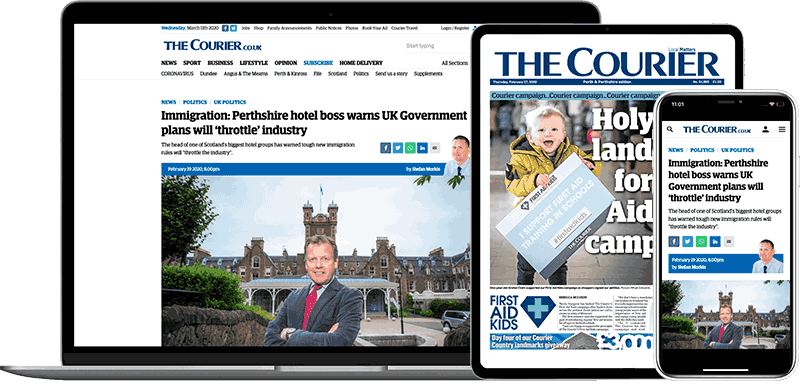 Help support quality local journalism … become a digital subscriber to The Courier
For as little as £5.99 a month you can access all of our content, including Premium articles.
Subscribe