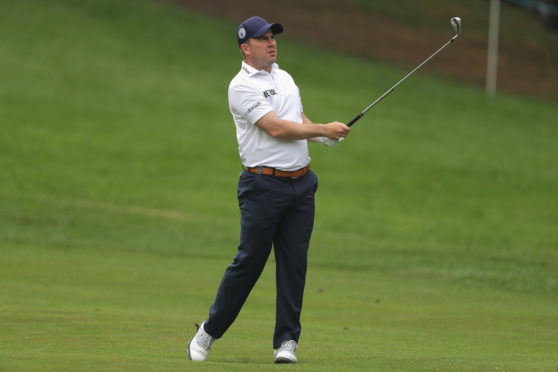 Richie Ramsay's best finish at Wentworth in the BMW PGA Championship is just a tie for ninth in 2013, but his enthusiasm for the West Course – the remodelled version – is unbounded.
Ramsay birdied the final two par fives on the West Course, being one of the few to take on reaching the 18th in two, to finish with an opening 69. He thinks the work done to the course – especially the installation of a SubAir system that literally sucks excess moisture off the greens – has been inspired.
"I know they spent a lot of money on it but it's been totally validated because it's in tremendous condition," he said. "The greens are some of the best we'll putt on in the UK.
"I heard the thunder last night and it must have been quite a downpour, and in previous years that would have been an issue here, but it's testament to what's been done here that it wasn't."
Certainly the green SubAir outlets at each green were merrily buzzing away all day, but Richie is also impressed with other work done on the course and is a fan – a rare one, it has to be said – of the remodelled 18th.
"I cut a driver around the corner and hit a rescue to 40 feet, nice little putt up to gimme range," he said of his birdie there. "That rescue has a little higher flight and I don't mind that high cut shot.
"I think it's a great last hole because you can hit it over the corner and make three, or if you don't commit to your tee shot you can make a hash of it. That's what you want at the end, to be challenged."
Marc Warren also birdied the last to finish with a one-under 71, but he didn't play it quite as seamlessly.
"Poor drive, tugged the second into the greenside bunker, nice bunker shot to five feet and holed it," he laughed. "Just how you'd draw it up."
Warren had got to three-under at one point but admitted he was "scoring better than his ball-striking" which he was never quite happy with. A double bogey at 15 was even "pretty much expected" the way he had been playing, so a 71 was a more than acceptable finish.
Stephen Gallacher also birdied the 18th to finish with a 71, and Tartan Tour champion Paul O'Hara did it as well, although he took the Warren route rather than the Ramsay one.
After hitting into the trees, he hooked out an eight-iron just across the ditch and then hit a beautiful pitching wedge to three feet.
Such has been the 31-year-old's keenness to perform in his Wentworth debut that he needed an ultrascan on a wrist problem.
"It's been practice for this but also hitting off mats all winter I think," he said. "I'd have definitely taken 71 if it been offered at the start.
"I had a few nerves the first few holes but I guess everyone does, and they settled down."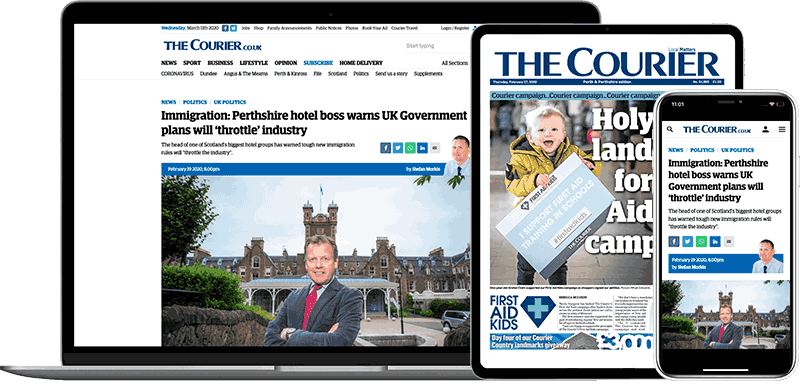 Help support quality local journalism … become a digital subscriber to The Courier
For as little as £5.99 a month you can access all of our content, including Premium articles.
Subscribe