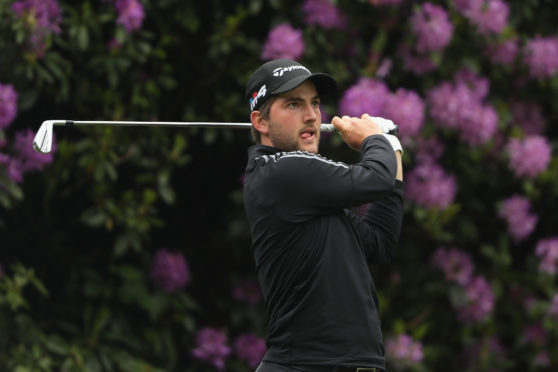 Bradley Neil wobbled ever so slightly and spent a little time admiring the Wentworth foliage at the end, but the 22-year-old came through his big test with a place comfortably in the final two days at the BMW PGA Championship at Wentworth.
The Blairgowrie boy looked to be cruising at six-under for the tournament coming down the stretch, having negotiated the tough 14th and 15th with maybe even a chance to do better on the closing par fives.
But he had already felt his driving game starting to falter and so it proved with a bogey-par-bogey finish, the drive in the 18th landing in some pretty unexplored territory up the left in a copse of trees.
"I felt the easier shot was to aim for the lay-up area (over the ditch) rather than just hack out, but when I hit and heard it pinball I was thinking it could be anywhere," he admitted.
"After that I just got it in my mind, get it on the green and take your chances. Even over the par putt I'd got myself calm again, and now I'm ready to go again tomorrow."
Bradley was out in 31, four-under, added another birdie at the 11th and was in the fringes of the top ten when he started home.
"The way I've started both days and the way I've played on the front nine gives me lots of confidence," he said after his 69. "Hopefully the next two days I'll be able to get it going on the back nine as well.
"I see Rory (McIlroy) is level for the last two holes and I'm one-over for them so maybe we'll both get them right on the weekend."
Although ultimately disappointed with his finish, Bradley's aim was to make the cut and cash in on his first Rolex Series event appearance.
"It's the biggest event of my pro career, and I'm going to have some nerves," he said. "Especially because these events can be career-changing, life-changing even.
"I looked at David Drysdale's season last year and he made so much money in his first two Rolex events. These first five can make your season.
"I'm just glad I'm in the weekend with the opportunity to make the most of this chance now."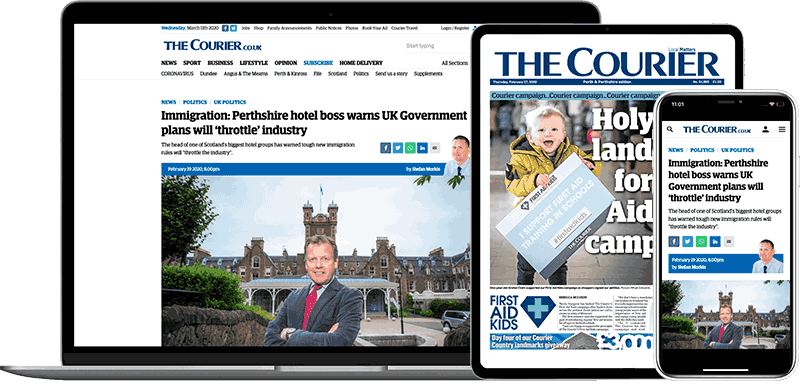 Help support quality local journalism … become a digital subscriber to The Courier
For as little as £5.99 a month you can access all of our content, including Premium articles.
Subscribe