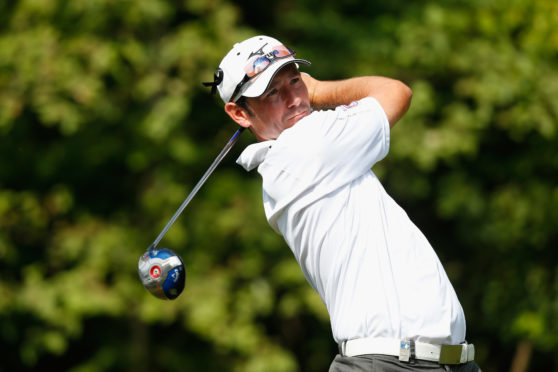 Peter Whiteford has different plans for his future in golf, but he admits he'll have the adrenalin flowing again as he tees it up in the Aberdeen Standard Investments Scottish Open at Gullane this week.
Now 37, the Windygates player had seven good years on the European Tour winning more than €1.6 million, his best year in 2011 when he actually tied for the lead at the halfway point of the Scottish Open at Castle Stuart.
His best finish was a loss in a play-off for the Ballatine's Championship in Korea in two years later, but after that a hip problem wore him down and forced him off the tour. He's now an assistant professional at Linlithgow Golf Club, working his way down the club professional route.
However this month he entered the qualifiers for both the Open Championship and the Scottish Open, and was one of four players to come through at Longniddry for a place in this year's Scottish at Gullane
"I've probably only played ten rounds this year," he said. "My boss Calum (Lawson) gave me the week off to get ready for the qualifier so I hit a lot of balls in preparation for the two qualifiers.
"I hit the ball nicely at The Renaissance Club a lot better than I did at Longniddry, so it was a bit disappointing not to do a bit better there, but Sunday definitely made up for that."
However Pete will have to ration his practice because of arthritis in both hips.
"That's the reason, after all, that I had to stop playing (on tour) in the first place," he said. "It gets painful in the hips the more I practice so I will have to try and do a good job managing my time and be careful how many balls I hit this week.
"Look, I'd love to keep playing and there are times when I have sleepless nights thinking about whether or not I should be giving it a go again. But it's not just about playing 72 holes. There's all the practising you need to put in six days per week and I couldn't do that.
"It just became a waste of time for me in that respect but this week is definitely a bonus for me and we'll see what happens."
Lack of practice brings its own issues, he continued, but he can still summon a lot of what made him a stalwart tour player at his peak.
"I can still hit the golf ball; I just don't do it as often as I used to," he said. "There are times when I hit really slack shots, but that happens when you're not playing a lot and, luckily for me, my short game held up in the qualifier when I needed it to.
"I found it's the half-shot, three-quarter shots and distance control that goes when you're not playing as much as you once did. At a decent level like this, touch shots save you one shot a round and four per tournament and that can make a big difference."
Whiteford has good memories of the first Scottish Open at Castle Stuart, when he was tied for the lad with Peter Hanson, Scott Jamieson and Graeme McDowell after rounds of 66 and 67 before deluges of rain caused landslides and reduced the event to 54 holes. He shot 73 on the final day to drop back while Luke Donald came through to win.
"I was praying for the rain to continue up at Castle Stuart that year but it stopped, unfortunately," he joked. "To be honest, I was pretty bad mentally that week.
"But that was a long time ago. I'm happy to get the buzz back and get some adrenalin going.
"It's a chance to earn some money this week, but career-wise it's not the same thing as it used to be for me."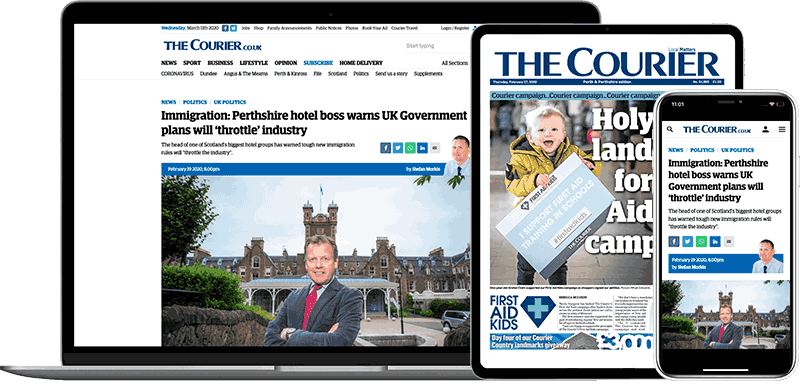 Help support quality local journalism … become a digital subscriber to The Courier
For as little as £5.99 a month you can access all of our content, including Premium articles.
Subscribe