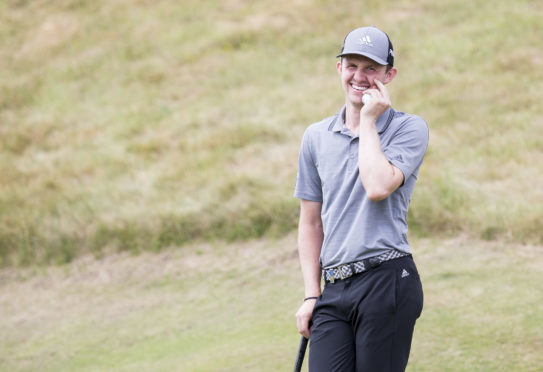 A new course record – at least for a few hours – in a Rolex Series event, on home turf and a place in the top 10 going into the weekend…could yesterday be the day when Connor Syme properly arrived on the European Tour?
The European Tour rookie from Drumoig celebrated his 23rd birthday properly two days late with a 62 around Gullane that sent him from missing the cut by three into the top 15 in the Aberdeen Standard Investments Scottish Open.
It was his best round on the big tour by four clear shots, beating last October's final round at the Dunhill Links on the Old Course. It also leaves him poised to build on the second place in Austria last month that was the breakthrough.
Familiarity and convenience seemed to have helped. Like it was in Austria, Gullane is a course Connor knows well and with the help of locals he got possibly the best digs possible for this tournament – literally across the street from the final green.
"So I was up at a quarter to five (for a 6.50 am tee time)," he grinned. "I had been staying with my girlfriend in Edinburgh, but David Morgan, the club secretary, here put me in touch with the couple who live there and were happy to put us up.
"It's perfect, literally right there. I used the house as my line off the last tee as well!"
That helped produce Connor's final birdie of eight – no bogeys – in the perfect windless conditions of the early morning.
"I wasn't actually thinking about course record, just a five-under round to make the cut was the main goal," he said. "I got off to a fast start, and you make all your score here on the first six or seven holes, got a couple more around the turn, but the birdie at the last was the bonus."
The pin, at a sucker position beside the swale to the left of the green, caught more than a few out during the day but Connor rolled his birdie putt to complete his 62.
It was an astounding bounceback from Thursday's 71, and he admitted to some nerves then plus a questionable decision straight off the first blow. The gameplan was a two or three-iron, but he pulled a driver and hit into the hay, losing his ball despite 40 plus people involved in the search.
"We had a bit of a debrief after that," he said sheepishly. "I was nervous it being my first home Open and I felt sick going up the first fairway, but I managed to make bogey.
"There were a couple of brain dead decisions on Thursday but I learned from that as there were none today."
He also remained confident in his game – "I didn't go to the range after the first round as you would expect someone 130th to do" – and stuck to his guns, but he knows he's got a long way to go.
"I will still be a fair bit behind even after this but if we have a big crowd, or a big name to play with, I'm not going to be fazed," he said. "I think I thrived on it today when we started to build up a crowd when I was going well.
"Being on the Tour, you want to put yourself into that position. It's never a bad thing if you are playing with a top name. You have to enjoy it."
He's not getting ahead of himself with a chance for an eleventh hour qualification for the Open if he finishes the top three not otherwise exempt.
"Obviously I'd love to qualify for Carnoustie. But the focus now is just this weekend. I've nothing to lose so I am going to go out and give it a good go."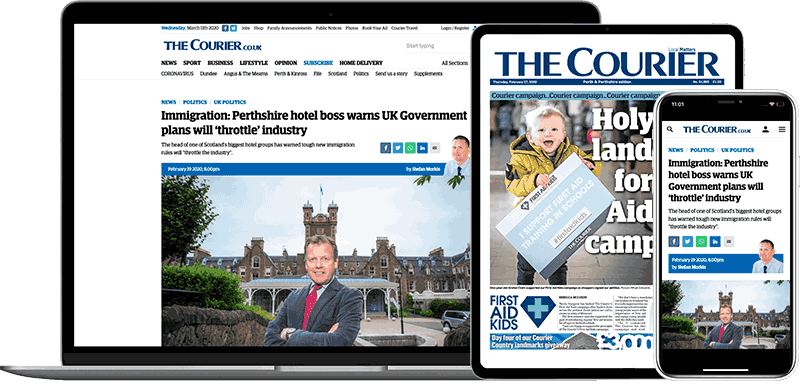 Help support quality local journalism … become a digital subscriber to The Courier
For as little as £5.99 a month you can access all of our content, including Premium articles.
Subscribe