Ian Poulter admitted he had "a little voice in his head" suggesting he might not get back to the Ryder Cup as a player – and he spent the next 18 months proving it wrong.
"At the low of lows, and it wasn't that long ago, that little voice says `you might not get back to as good as you were'," he said.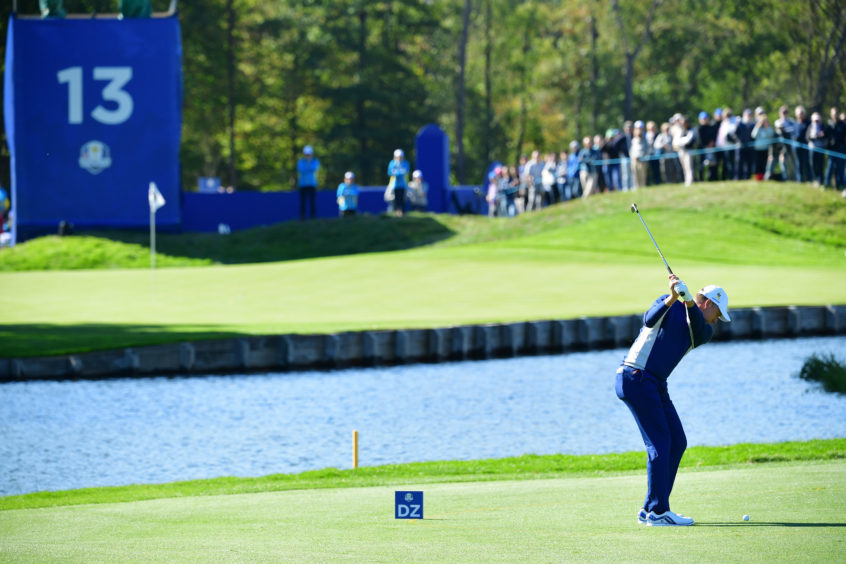 "But I was at a PGA dinner in December 2016, and I was asked a question on stage, what's left for you in golf? And I said "I've got more wins in me, and I'm going to make the team in Paris.
"That's been a goal for the last 18 to 20 months. It's been something which has kept me going. It was difficult being vice captain last time, but I wanted to help the team in any way I could, so it was a great role.
"But I felt this time around, I really wanted to make the team. I felt, if I work hard, if I refocus properly, restructure things, then I definitely could make this Team, which I have, so I'm pretty proud now."
But the truth of Poulter's passion remains the same as ever despite his previous achievements in this event; he'd quite happily and readily swap a zero point individual performance "if the team put the trophy in Thomas' (Bjorn) hands on Sunday".
"100%," he said. "It's always about the team, and however go about winning, it would be a very proud moment to be part of that team.
"So we win together, we lose together. But as long as we win as a team, that's all that really matters."
And as far as being a magnet for American hostility, he'll soak that up for however long he can. Told that before Medinah in 2012 the majority of the US team had him as the man on the European team they most wanted to beat, he grinned and said "funny, that".
"I take it as a huge compliment, I think, more than anything else," he said. "It's a daunting position to be in to know that everyone really wants to take you down, but quite frankly, I want to take them down just as much.
"I would like to think I've got more in me. I think how I've played this year is hopefully the start of me kicking forward again to play in some more. I don't want to think that this is my last hurrah."