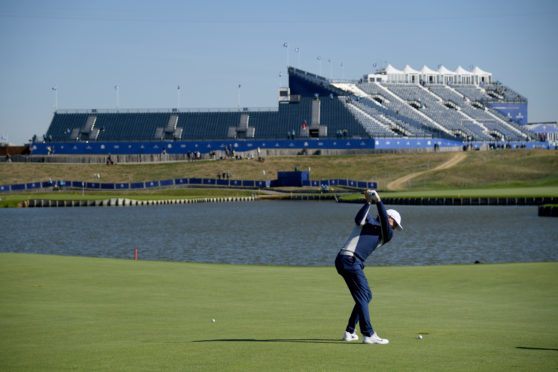 The real question is: why wouldn't a team from Europe, representing the European Tour, have their home pitch playing like a European golf course?
Barely had they arrived at Golf National and stepped on the Albatros course, the usual grumbles from the Americans about course set-up started. Tight fairways, slow greens; an anti-bomber track.
There's maybe four holes on the course where using a driver off the tee is possible, much less advisable.
This is actually as usual; exactly the way the course plays for the annual Open de France. And a quick look down the list of former champions of that distinguished event shows that the Albatros has never favoured outright bombers.
It doesn't look like a traditional European golf course – like maybe Chantilly on the otherf side of Paris – because it's a sort of "inland links". But it plays like one.
Yet American self-obsession has it that this set-up arrangement is purely intentional, to skew the contest in Europe's favour, take away the American power advantage, and trick them with slow green speeds.
But Golf National doesn't play like San Diego or Atlanta or Miami because it's none of those places, and nor should it.
For their editions of the Ryder Cup recently, the US have slashed back the rough on usually tight courses like Hazeltine and Medinah with the rather meagre excuse that they want to encourage birdies and "entertainment".
The Ryder Cup, one imagines, will always do pretty well for entertainment without making challenging championship courses ridiculously easy. The truth is the US is guilty of changing the nature of their venues for these matches far more than Europe ever does.
This week we have a European Tour course, for the team that represents that tour. It's absolutely right and proper that it should be so.