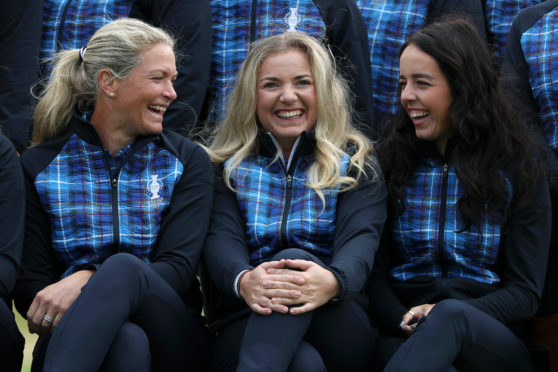 It's not usually in golf's nature for things to get too spiteful, but a healthy dose might get the juices flowing a little more as the Solheim Cup gets underway this morning at Gleneagles.
The USA's Danielle Kang, who was not shy about whipping up the crowd in Des Moines two years ago, started it all with rather ill-observed "joke" comments about crowds booing – not a common occurrence in golf in Scotland – and by expressing a hope to make her opponents cry, with maybe just too much relish for the often genteel world of women's golf.
The experienced European wildcard Suzann Pettersen, who one imagines is on the team for her steely resolve as much as her play – although the two can combine to Europe's advantage – was always likely to fire back, and she didn't miss.
Jodi Ewart Shadoff and Pettersen were asked about Kang's comments and the Englishwoman remarked that they would only serve for extra motivation.
"There won't be any tears on our team, unless they're for happiness," said Ewart Shadoff, and Pettersen added, without missing a beat, "and we're going to step on their necks".
It's all good fun really, and it's the kind of banter that can spark the event a little. It won't ever get to the stage of rowdiness, of course, but Patrick Reed here in the Ryder Cup five years ago showed that even a little gesture can help wind up the excitement and make this feel more of a contest.
Juli Inkster blamed social media for winding it up (although it was actually good old-fashioned media that did that) and later commented that Kang's comments were "just Danielle" adding she wasn't worried about words firing up the European team.
"They don't need any more motivation," said Inkster. "I don't think anyone does, I think everyone's fired up to play some impressive golf."
It's not uncommon for casual words to be blown up into something more than they ever are by the boredom of preview and practice days before these events get underway. Mercifully that's over now, and we return to the atmospheric first tee stadium that so beguiled everyone on the first day in the Ryder Cup five years ago.
Both captains are blooding a number of their rookies in the opening session, although Inkster hardly had a choice with half her team being debutants. Inkster admitted she hadn't been that keen about pairing the Korda sisters – "they've got similar games but different personalities" – but had been convinced by the girls themselves and her vice-captains.
They face a strong European duo of Carolina Masson, who was outstanding in Des Moines, and Ewart Shadoff. Europe lead off with Spain's Carlota Ciganda and Bronte Law, for whom most assume the transition from an outstanding match-player as an amateur to her first Solheim Cup will be seamless.
"She's champing at the bit to play, so we thought that best option was to get her out there straight away," said Catriona Matthew, who added that she hadn't altered much from her initial idea of who should play on the opening morning.
Inkster had to change her plans because Stacey Lewis was due to lead off before her back injury got in the way. The American captain's other experienced wildcard, Morgan Pressel, slots into the gap with debutant Marina Alex to play Ciganda and Law.
Inkster anchors her foursomes line-up with two more rookies, Annie Park and Megan Khang, against Charley Hull and Azahara Munoz, while the pick of the morning matches sees Georgia Hall and rookie Celine Boutier face Lexi Thompson and Brittany Altomare.
Pettersen and Europe's other big hitters, Anna Nordqvist and Anne Van Dam, are being held for afternoon fourballs, no doubt.
Inkster said that every one of her team will play before the singles and no-one will play all five sessions, but while Matthew has previously said all her team will see some action before Sunday, it's certainly possible that she might have someone – Law, Hull, Hall or Masson maybe – play every session.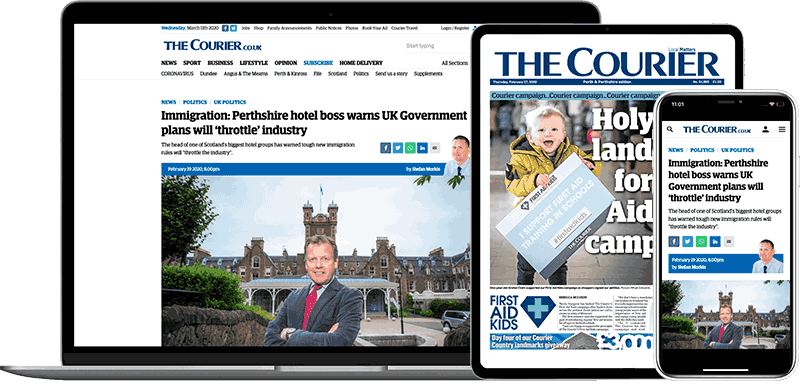 Help support quality local journalism … become a digital subscriber to The Courier
For as little as £5.99 a month you can access all of our content, including Premium articles.
Subscribe