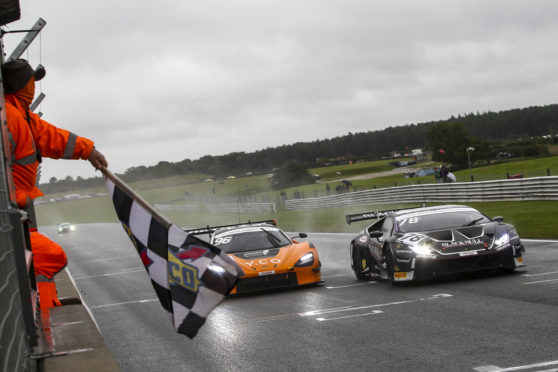 Angus endurance star Sandy Mitchell has set himself up for a British GT winner-takes-all Silverstone showdown.
Second and fifth place finishes in the weekend's penultimate round at Snetterton left the Forfar 20-year-old within six-point touching distance at the top of the title chase – with a troublesome seatbelt costing Mitchell and Black Bull Lamborghini teammate Rob Collard a possible win and the championship lead.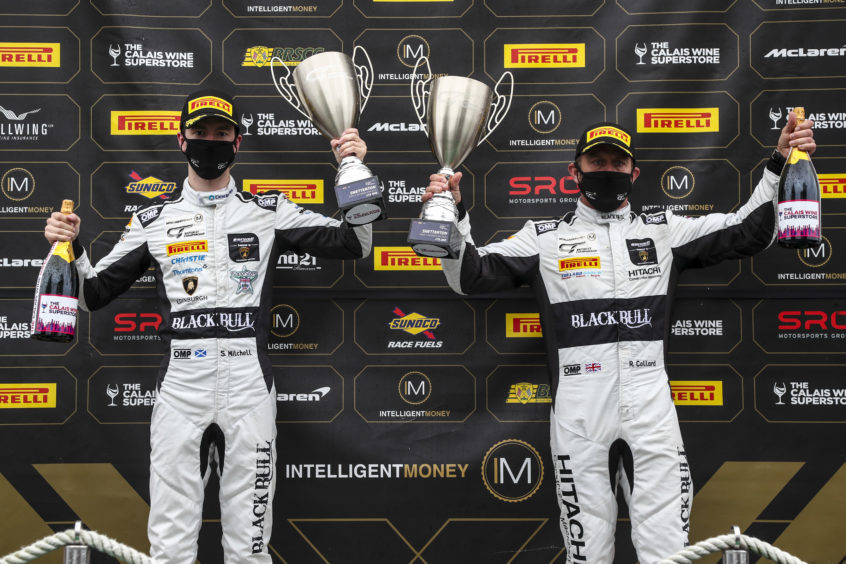 The Lamborghini Squadra Corse star had started from pole position in the day's second one-hour race after scintillating qualifying performance in atrocious weather.
Mitchell conceded the lead at the first corner to the fellow Barwell Motorsport-prepared No72 Lamborghini but quickly established a healthy advantage over the rest of the field knowing his No78 Lamborghini had to serve an extra seven-second success penalty – for second in the day's opening race – at the compulsory pitstop handover to former BTCC veteran Collard.
But a seemingly healthy 12.5 second cushion was washed away when trouble hit as he swapped with Collard. "Initially the pitstop went smoothly, but we unfortunately got one of the shoulder belts jammed behind the seat insert.
"The delay cost us an extra 20 seconds and in all we lost 27s at the pitstop over the leaders," said Mitchell, who saw Collard finish a tantalising 0.5 sec off fourth place.
In the day's opener, Mitchell had taken the second stint and delivered another charging drive in atrociously wet conditions to grab second by just 0.081s at the line.
The results leave the pair second in the overall championship race, just six points behind the leaders, and seven points adrift in the Silver Cup.
"Overall, the race weekend at Snetterton was very good," said Mitchell. "We got a pole position and were the fastest GT3 Silver car in both races.
"More importantly, we've closed the gap to the championship leaders to just six points, and we also have no success time penalty to serve in the three-hour race at Silverstone.
"We go there knowing if we win the race, we're champions.
"That's a prospect which would appeal to every racing driver. It's all to play for," he said.