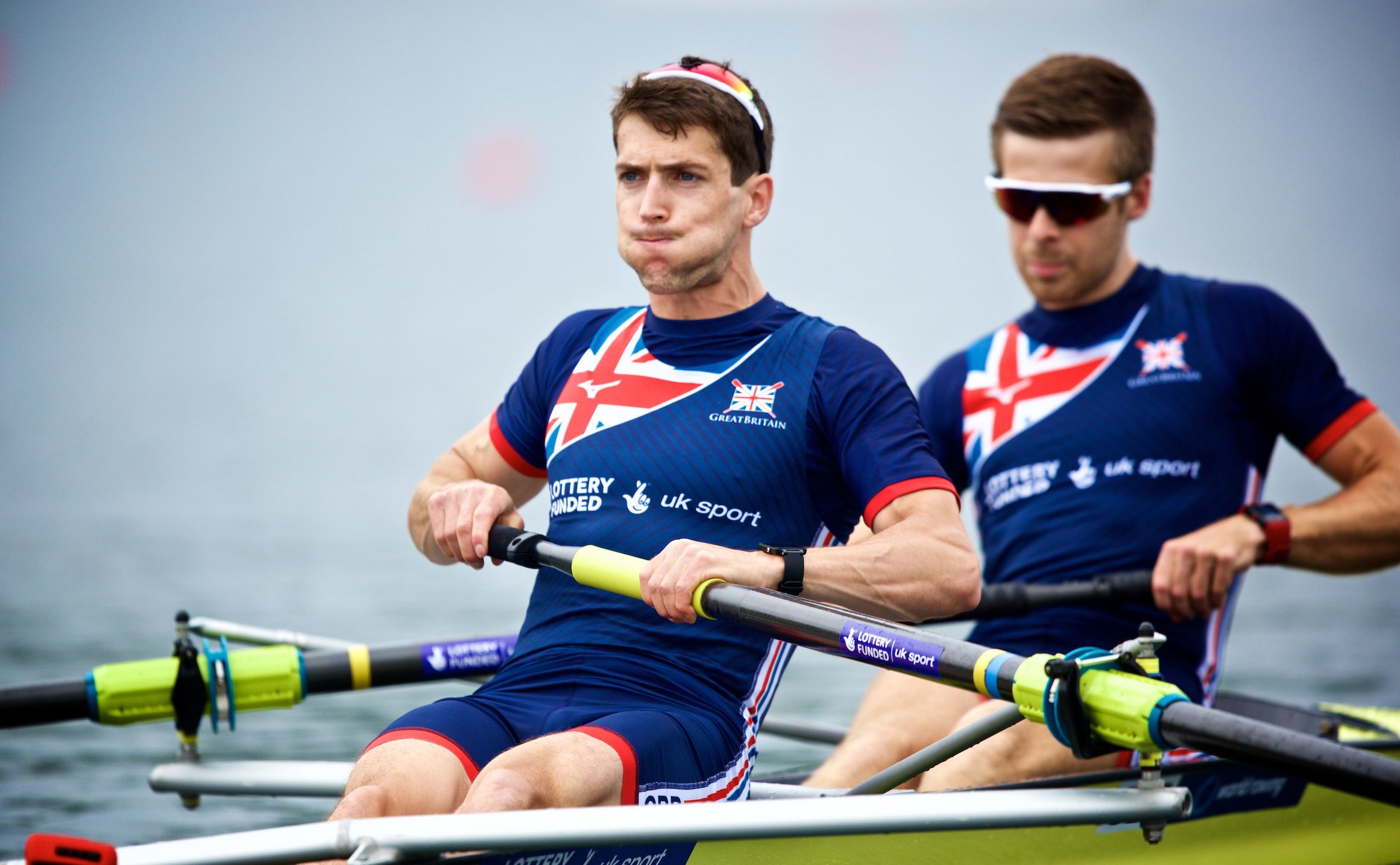 Angus rower Sam Scrimgeour will be aiming to continue an impressive medal streak at this week's  European Rowing Championships in the Czech Republic.
Kirriemuir's Scrimgeour and partner Joel Cassells, of Northern Ireland, have proven a formidable duo on the water with gold at the World Rowing Championships in 2015 and a storming performance at last year's European Championships in Germany, where they also finished first.
And with next year's Euros taking place in his native Scotland as part of the new multi-sport Glasgow 2018 European Championships, the 29-year old is looking to put down a marker against a strong field when this year's event gets underway on Friday.
He said: "Preparations for this week's championships are going really well. Joel and I have been in this boat since the 2015 World Championships, which we won, and we raced it at last year's European Championships too. So we're feeling really good.
"Last year's European Championship medal, for both Joel and myself, was super. At that point we were unbeaten so it was great to keep that run up at the European Championships and come away with a medal.
"Our strongest competition for the lightweight men's pair comes from Europe – so I'd say it was equally as good as our World Championship win.
"There's always a huge sense of pride in representing Great Britain and with the pride and the history behind it, there also comes a little bit of pressure and expectation.
"But I guess that's needed to perform at that level – you need that extra bit of drive sometimes."
It has been an exciting sporting journey for the athlete, who first got into rowing while studying aero-mechanical engineering at Strathclyde University in 2005.
Surprisingly, he is not the only world-class rower to hail from Kirriemuir – which lies 30 miles away from the nearest major rowing club.
Another Angus athlete, Robyn Hart-Winks, has also been making waves in the sport and won the World Indoor Rowing Championships in America last year.
"I wasn't really aware of rowing at school," said Sam who attended Webster's High School. "It wasn't until I went to university and signed up for rowing at a fresher's fair, that I became hooked."
Scrimgeour was also a member of the Glasgow Rowing Club on the banks of the River Clyde, which has also seen the likes of Olympic silver medallist Polly Swann and World Bronze Medallist Lindsay Dick pass through its doors.
He credits that club, and its volunteer coaches, as a major factor in his success.
Sam said: "I joined Glasgow Rowing Club to test myself against the best and it allowed me to push on and challenge myself. I had help from some very good voluntary coaches who had both represented Great Britain themselves.
"Their knowledge was invaluable in helping me becoming the rower I am today."
Now living in London where he competes with the famous Molesey Boat Club, Scrimgeour already has one eye on next year's European Rowing Championships – which will take place on Strathclyde Loch as part of the Glasgow 2018 European Championship.
Rowing is one of seven sports included in the new event, with another five sports – aquatics, cycling, golf, gymnastics and triathlon – being staged in Scotland over 11 days between August 2 and 18, 2018. The European Athletics Championships will also form part of the event and will be held in Berlin.
For Scrimgeour it represents a rare chance to pull on the GB kit at familiar surroundings and offers a unique opportunity to compete as part of a multi-sport event.
He said: "I think it'll be a fantastic feeling for GB rowers competing at a home event at Glasgow 2018. Strathclyde Loch is a venue that I competed at a lot in my early years of rowing I would savour the opportunity to go and compete there again.
"Rowing is a sport that, I feel, could do with a bit more exposure in Scotland and it's great that the country is getting the opportunity to hold such a significant event in the rowing calendar.
"I think the multi-sport format will be exciting for a lot of the rowers too because the only other opportunity for that is at the Olympic Games.
"It's a fantastic incentive to go to the first-ever Glasgow 2018 European Championships and compete for Team GB as part of that wider sporting team."
* Tickets for the Glasgow 2018 European Championships go on general sale on June 14 and fans can also sign up for priority ticket access via the Glasgow 2018 website. The European Rowing Championships will take place between August 2 and 5, 2018 at Strathclyde Country Park in North Lanarkshire.