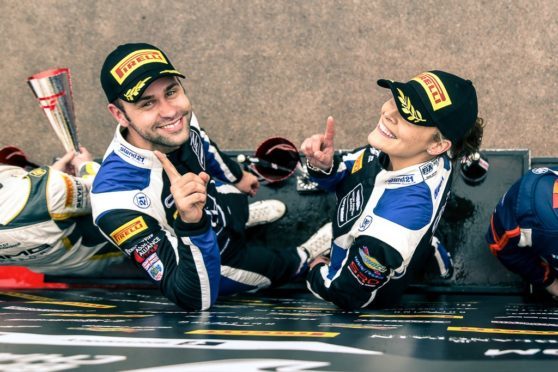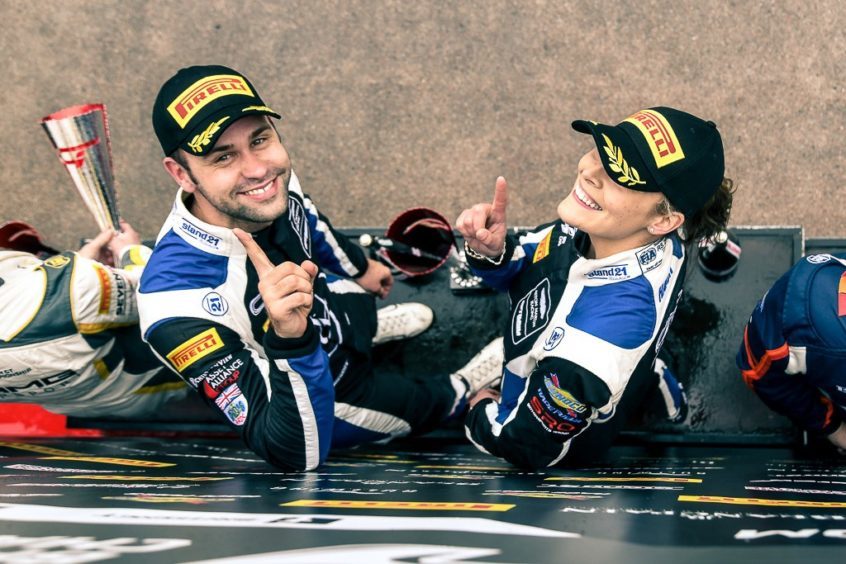 Two-time British GT champion Jonny Adam couldn't have made a better start to his 2018 campaign with a win in the opening round at Oulton Pask.
But even though the Fife Le Mans winner cemented his status as the winningest driver in the all-action series, it was teammate Flick Haigh who stole the headlines in the rain-soaked Cheshire curtain-raiser.
Haigh rewrote the British GT history books by becoming the first female driver to claim an outright pole position in the Optimum Motorsport Aston Martin Vantage V12 she shares with 33-year-old Adam.
In heavy Easter Monday rain, she then handed the car over in the lead of the race to Adam, who duly converted the advantage into his 13th GT3 win in the series, and with it the first premier category victory for a female racer in the championship's 26-year history.
Adam said: "It was a mega result and to get that at this point of the season is really good for everyone at Optimum, myself and Flick.
"The weather was grim but we maximised race one and got the points. I hope the track is a little better next time out at Rockingham but it great to see Optimum – a new customer to Aston Martin – get the first win of 2018."
Delighted Haigh said: "It was very exciting to lead from the pole position and take my first win in the British GT Championship.
"Big thanks to Jonny and to the whole of the Optimum team on what was a very special race weekend."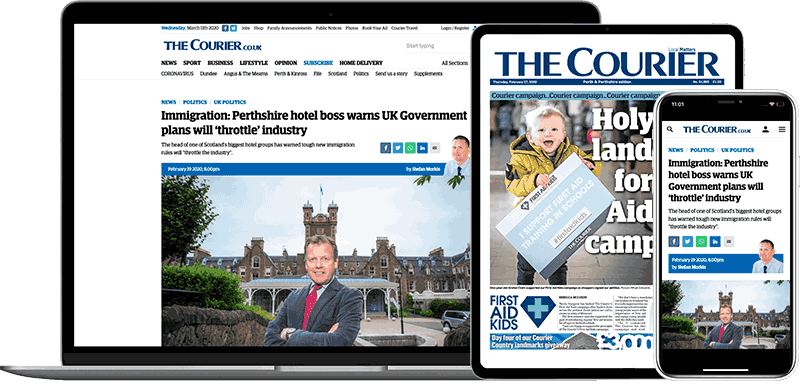 Help support quality local journalism … become a digital subscriber to The Courier
For as little as £5.99 a month you can access all of our content, including Premium articles.
Subscribe