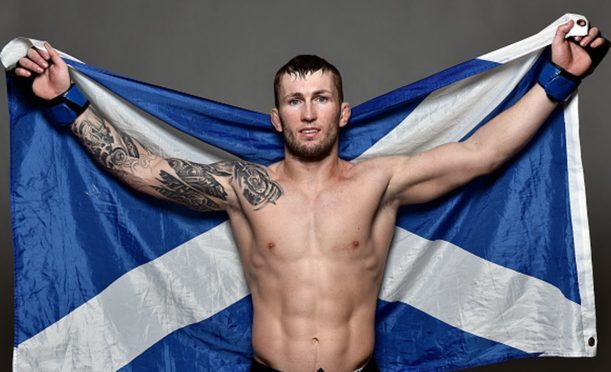 Stevie Ray knows he must be a winner the next time he fights.
The Fife mixed martial artist feels he was robbed of victory under the bright lights of the O2 Arena in London back in March when a split points decision went against him in his UFC (Ultimate Fighting Championship) contest with Canada's Kajan Johnson.
It was the narrowest of results – 29-28, 28-29, 29-28 in Johnson's favour – and a devastating outcome for Ray, who was on the preliminary card of the Alexander Volkov v Fabrizio Werdum showdown.
That followed a KO loss at the SSE Hydro in Glasgow just over a year ago in his bout with American ace Paul Felder.
Having enjoyed some eye-catching UFC successes in the United States, the Republic of Ireland and Poland, as well as at home in Scotland, the Kirkcaldy-born lightweight now finds himself on a two-fight losing streak.
And that is not a good place for the 28-year-old "Braveheart" to be.
Now Ray can't wait to get back into action again, with the USA this autumn likely to be his next destination.
He said: "To be honest, I believe I won that fight against Kajan Johnson.
"I boxed well that night.
"He ran away from me and I ended up chasing him around the place.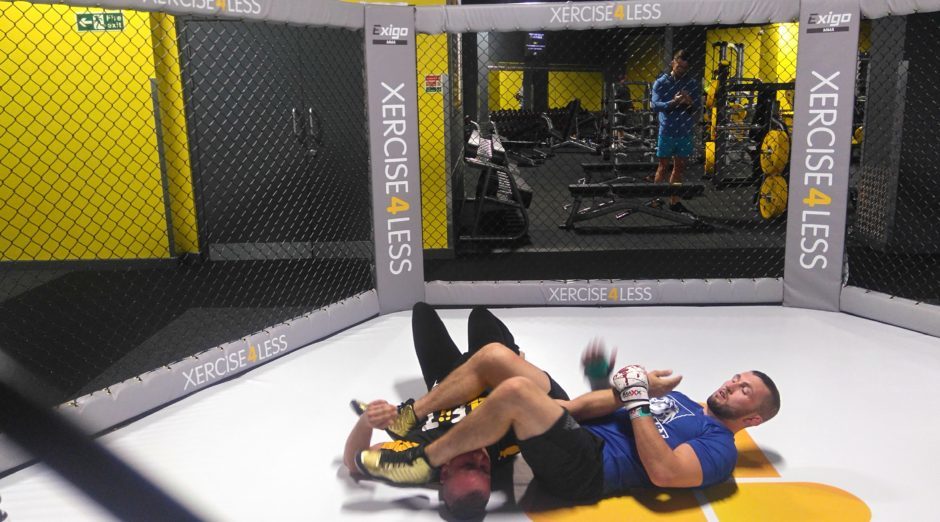 "In MMA, the scoring system is meant to be based on aggression, effective striking and control of the octagon.
"I controlled the octagon and I was the one going forward all the time.
"Also, if you looked at both of our faces after the fight you could see he was cut.
"I landed some really good punches on him – including left-handers right on the jaw a few times – whereas he didn't really land anything on me other than light touches.
"There were no good shots that hit me.
"He just ran away and tried to outpoint me. Sadly, he achieved that and got the verdict.
"So you could say it has annoyed me ever since.
"Now I am on a two-fight losing streak, having previously lost in Scotland at the Hydro.
"That time I got caught fighting a good guy, fair and square.
"That means my next match is a must-win.
"What I need to do is make a statement by finishing my next opponent.
"I need to win and I am going to win.
"I am going to be going in there and he won't know what's hit him.
"I was speaking to my manager the other day and he said that Sean Shelby, the well-known matchmaker, is looking to get me a fight for October or November.
"That will probably be in America as there are no European shows lined up at the moment.
"The closest place to home it could be is in Russia and another possibility is Brazil but there are a load of US shows so that's the likeliest destination for me."
Ray, who was speaking in Dundee at the opening of the city's new Xercise4Less gym, fits the profile of a humble working-class Scot extremely appreciative of the glamorous, globe-trotting life he now leads.
He said: "It is good to get to travel to these places and you do see the world with MMA.
"Sometimes it is surreal.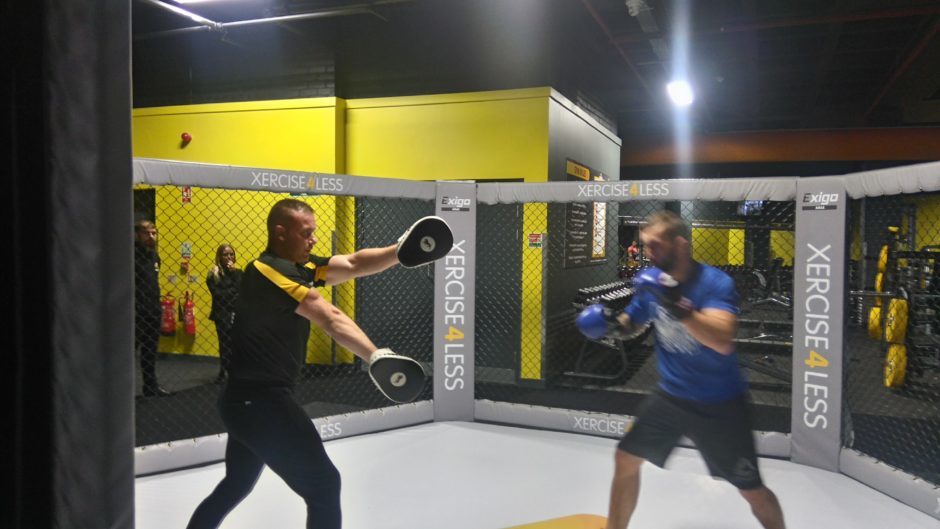 "I came from a background where we had absolutely nothing.
"I never had money and my family never had money.
"I came from a modest background so regardless of what happens in my career now I will always be proud of what I have already achieved.
"I am not done yet, though!
"I still have plenty of ambition and am always busy.
"I have three kids, my own business and run my own club called Braveheart MMA.
"So it's all go and I am cramming a lot in.
"I only started training when I was 19.
"Indeed, I had no experience in martial arts whatsoever.
"I had attended a few boxing classes here and there but nothing serious at all.
"So I went into MMA right from scratch.
"That was in my home town of Kirkcaldy until I reached a certain level and had to move on.
"I then moved to the gym I am training at now in Whitburn and we have big plans for that so it's an exciting time."
UFC suffered what many observers felt to be a setback this week when BT Sport indicated they would be stopping televising the sport in the UK.
Eleven Sports, which is owned by Leeds United chairman Andrea Radizzani, will take over and is due to launch two channels in August this year, with UFC set to be among the programme offering.
BT Sport has screened live UFC coverage since 2013, renewing their agreement in 2016 when the sport was on the up in Britain and Ireland thanks to the emergence of superstar Conor McGregor.
However, Ray is relaxed about that and has enough to be getting on with as he focuses on his own career.
He said: "I am so busy that I don't really watch the other UFC contests.
"I train full-time so I am lucky if I get to see a couple of the other guys fight but I'm sure whatever TV deal they come up with will still be good for UFC."