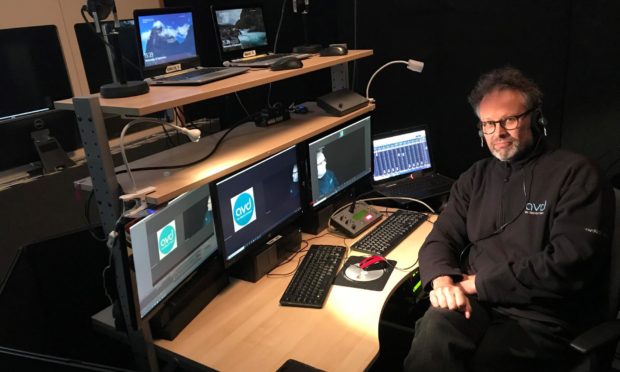 A Fife firm was just weeks from collapse before winning a contract to facilitate sign language translation service for the Scottish Parliament.
With the introduction of lockdown in March and cancellation of events, Dalgety Bay-based AV Department Limited (AVD) lost around 90% of its sales almost overnight.
It led managing director Mark Kisby to consider the firm's 'death date' – when it would no longer have funds to continue – which he put at the end of May.
But at the company's lowest point it came to the rescue of the Scottish Parliament who urgently needed a way to continue to provide sign language for Parliamentary business.
Mr Kisby recalled: "It was very timely as we had almost nothing on our books.
"We supply large scale microphone discussion systems to the Scottish Parliament and have supplied interpretation systems to them as well.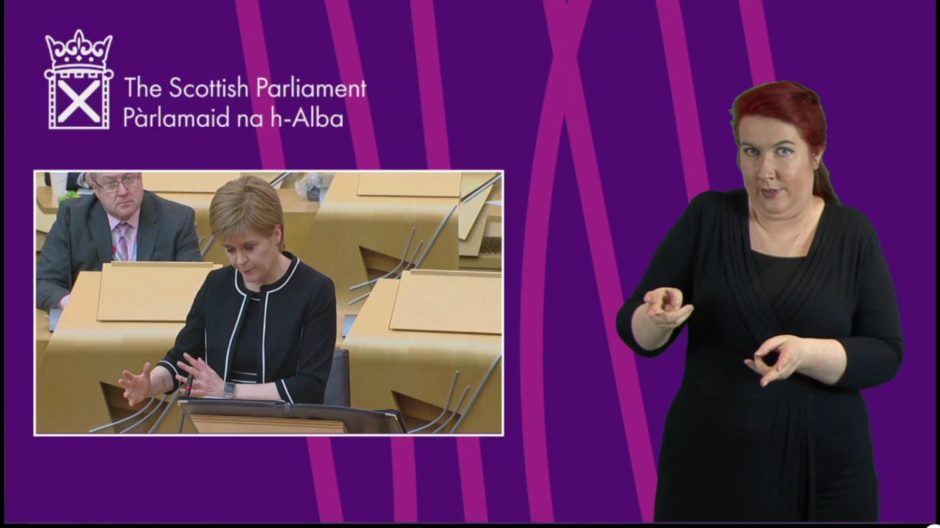 "To prepare for Brexit we had been developing a remote interpretation set-up and they were aware we had a studio.
"When Parliament closed it meant they were no longer able to provide sign language support to their webstream in-house. We got the call – can we have it up and running for the next day?"
The company films the sign language interpreter as they watch the footage for the Parliament, which it then rebroadcasts.
Mr Kisby said the company has now evolved this offering and is able to support other meetings in this way.
It has won a contract with a US-based organisation to provide interpretation to a series of webinars targeted to the African IT market, being organised in Ethiopia.
He said: "We've accelerated the adaptation of in-venue services to become online and remote, and can now service any meeting, anywhere.
"The pieces of work we've won have meant we've been able to push our death date well into 2021 but it's not been easy.
"We had to make three staff redundant while me and operations director Derek Welsh took huge pay cuts to keep the company afloat.
"But there's growing confidence as more work is beginning to come through."
A client of Business Gateway Fife, AVD has received one-to-one support and advice on funding.
Business Gateway adviser Alasdair Busby said: "AVD have shown real positivity through adversity during this pandemic and managed to turn around their business model with incredible speed and adapted to meet the demands of this challenging time, allowing them to sustain the business."
rmclaren@thecourier.co.uk