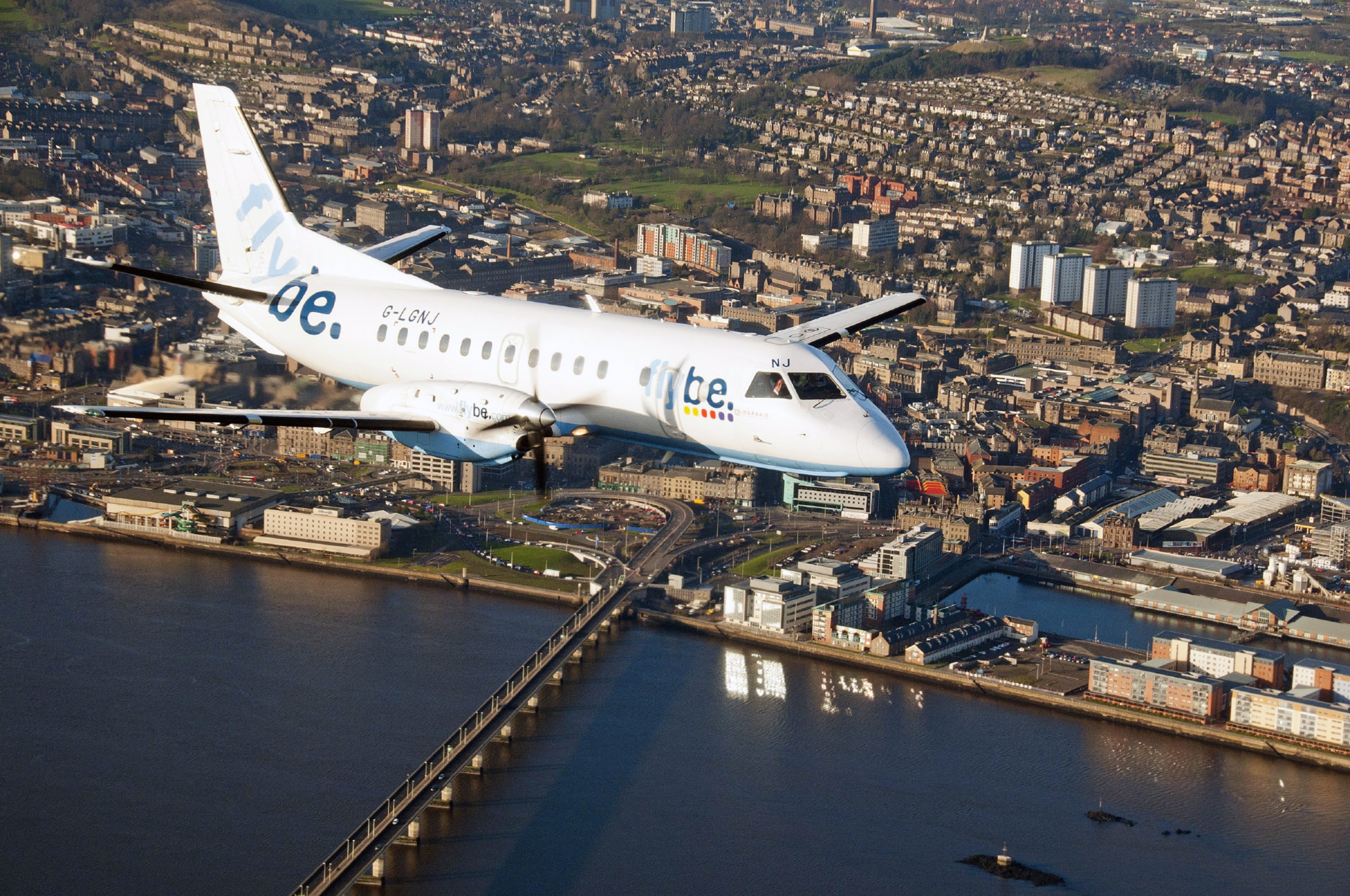 Scottish airline Loganair's pre-tax profit almost halved to £3.6 million last year in what the firm described as a period of challenges.
It enjoyed an operational improvement following the appointment of new managing director Jonathan Hinkles and significant engineering investment.
The pre-tax profit of £3.6m was down from £7.08m in the previous year. Turnover was up 2% from £93.6m to £95.3m.
Loganair operates the state subsidised Dundee to London Stansted service in a franchise deal with Flybe, but is not involved in the city's service to Amsterdam.
Loganair said the fall in oil prices had a negative impact on its North Sea charter work over the period, and affected both scheduled and charter passenger numbers through Aberdeen.
Signs have emerged that charter work is on an upward curve as Loganair has secured and launched a number of new contracts in the new financial year.
Customer demand on scheduled services held steady in a difficult time for the aviation industry.
Routes from Inverness to Manchester and Dublin were taken over from franchise partner Flybe and contributed to the growth in turnover.
The Scottish Government Public Service Obligation (PSO) contract for services from Glasgow to Campbeltown, Tiree and Barra was renewed, using new Twin Otter aircraft which the Scottish Government acquired from their Canadian manufacturers and leased to Loganair to undertake the long-standing routes.
The airline faced a significant challenge during the year with reliability of services falling due to technical issues with aircraft.
The airline suffered an unforeseen loss of skilled aviation engineers and time was taken for replacements to become licensed and experienced on Loganair's fleet.
Chairman David Harrison said: "Reliability of our services fell below what our customers should rightly expect, but we have invested heavily in our engineering resource.
"We now have a full complement of appropriately trained staff in place.  We're now starting to see growth once again in customer numbers on many of our routes as a result of the improving reliability."
Latest performance statistics for the Loganair network show a marked improvement in punctuality and reliability.
The change coincided with the arrival of new managing director Jonathan Hinkles, Loganair's former chief operating officer who returned in June after four years with Virgin Atlantic.
Mr Hinkles said: "Our results for 2015/16 reflect the turbulence experienced by Loganair's customers as a result of operational issues.
"We're pleased to say that we have made very significant progress since then to achieve the levels of punctuality and reliability that our customers are entitled to."
In the third quarter of 2016, Loganair's punctuality has improved from 79% to 86% and the number of flights cancelled or significantly delayed fell by two-thirds.