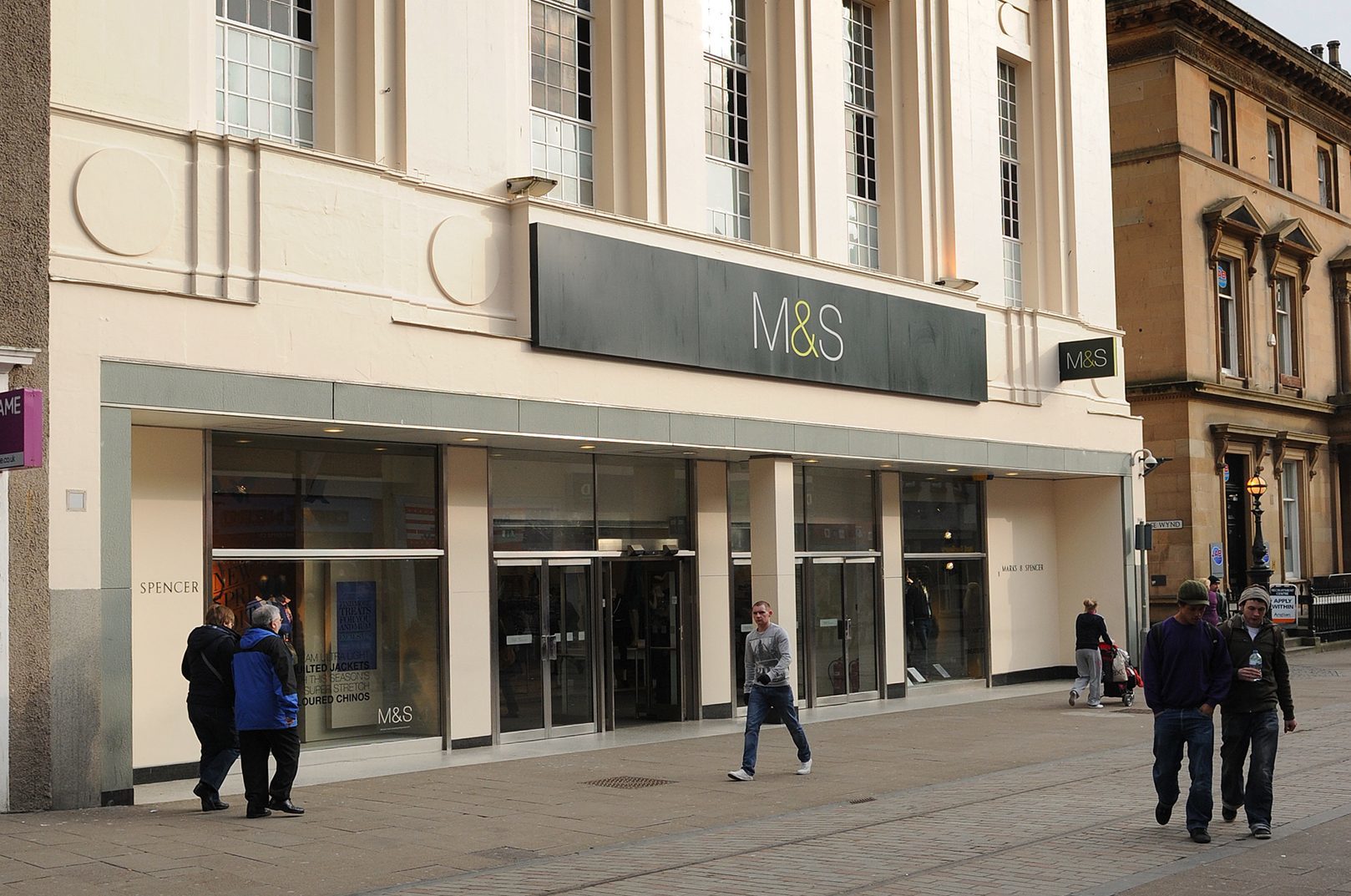 Marks & Spencer stores in Tayside and Fife are not currently under threat of closure as the retailer swung the axe on part of its estate today.
M&S named 14 stores earmarked for closure today, including two in Scotland, as it reshapes its estate.
M&S plans to close more than 100 stores by 2022 – a figure that includes 21 that have already closed and the 14 stores announced today.
The 14 affected stores are Bayswater, Clacton, Darlington, East Kilbridge, Falkirk, Fleetwood, Holloway Road (London), Kettering, Newmarket, Speke, Newton Abbot, Northampton, Stockton and Walsall.
Sacha Berendji, retail, operations and property director at Marks & Spencer said: "We are making good progress with our plans to reshape our store estate to be more relevant to our customers and support our online growth plans.
"Closing stores isn't easy but it is vital for the future of M&S.
"Where we have closed stores, we are seeing an encouraging number of customers moving to nearby stores and enjoying shopping with us in a better environment, which is why we're continuing to transform our estate with pace."
M&S also plans to reduce the number of Simply Food stores it opens this year by 15. Further information on where these locations are has not been disclosed.
The firm is expected to open a food store within a major retail development in North Street in Glenrothes.
Yesterday a M&S spokesperson said: "We remain interested in bringing a food hall to Glenrothes".
The announcement comes a day before the retailer is expected to unveil another troubling set of annual figures.
Wednesday's results are set to show that underlying pre-tax profit across the group fell 6% to £573 million.