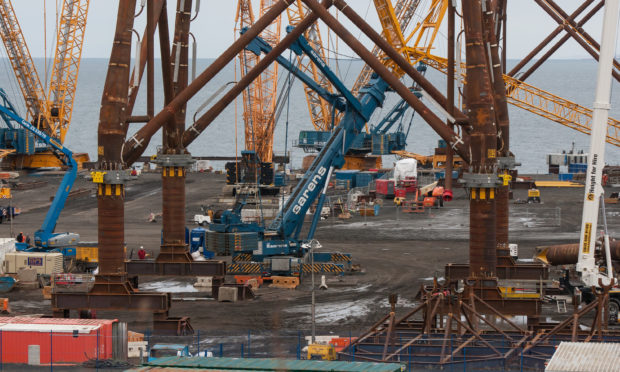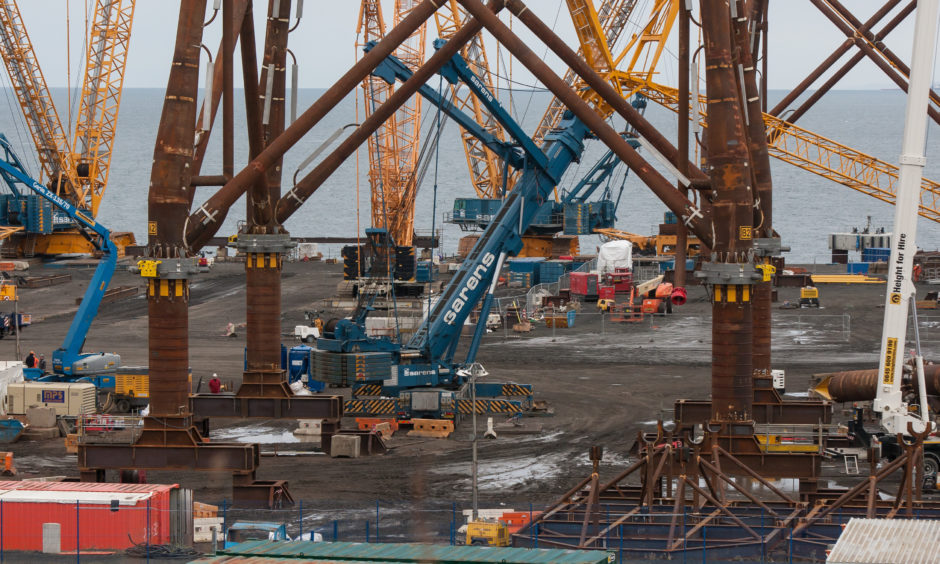 The extent of the financial difficulties of Fife engineering firm BiFab have been revealed in newly filed company accounts.
Burntisland Fabrications sacked hundreds of workers at its yards in Burntisland and Methil in Fife and Arnish in Lewis after problems emerged last year.
The accounts filed at Companies House show the firm recorded a pre-tax loss of £48.7 million for the year ending December 31 2017 compared to a profit of £3.8m in 2016.
In his strategic report director Martin Adam put the huge loss down to "contractual difficulties with one contract".
This relates to the £100m contract to supply 26 subsea jackets for the Beatrice windfarm which the firm was part way through when the crisis struck.
The loss in relation to this contract was put at £35.8m within the accounts which led to the firm having a negative working capital of £31.6m at the year end.
After BiFab's problems came to light in November and it prepared to file for administration, hundreds of workers marched on Holyrood.
The Scottish Government lent the firm £15m, Beatrice part-owner SSE lent the company another £6m while the JCE Group put up £2m.
The Government stake converted to equity when new owner JV Driver acquired the business through its DF Barnes subsidiary in April.
Mr Adam said the management team was now focused on obtaining new contracts for the yards.
"The management ream are currently tendering a number of major projects for the renewables sector some of which are due to award during late 2018," he said.
"We are confident that as one of the leading UK suppliers of jackets for the offshore wind industry, we should be in a reasonably strong position to be awarded new projects during 2018.
"However, as a business we remain very cautious regarding the uncertainty and continual delay in offshore wind projects regarding planning consents and the way forward for the offshore wind industry beyond 2020.
"It is essential that there is a clear pipeline of projects and market confidence before the industry can take major investment decisions."
At its peak BiFab employed a 
core workforce of 400 and a further 1,000 contractors.
But in May, 35 members of the remaining 43-strong workforce of the fabricator were issued with redundancy notices, leaving just a handful of staff to oversee the yards.
Mr Adam added: "Recognising the challenges to date and to ensure the cost base was reduced until new contracts commenced, the directors had no alternative other than to put the BiFab facilities into temporary care and maintenance from July 2018 until these contracts are secured.
"Significant reductions to the permanent workforce through redundancies have occurred."