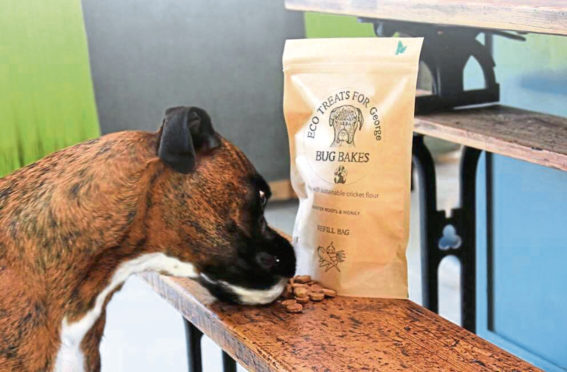 Ross Lamond is a man on a mission – to transform Britain's pet food industry with treats made from insects instead of meat.
The 25-year old studied law at Glasgow University but had no intention of becoming a solicitor. Instead he was captivated by international law, in particular a session on the UN and its sustainable development goals.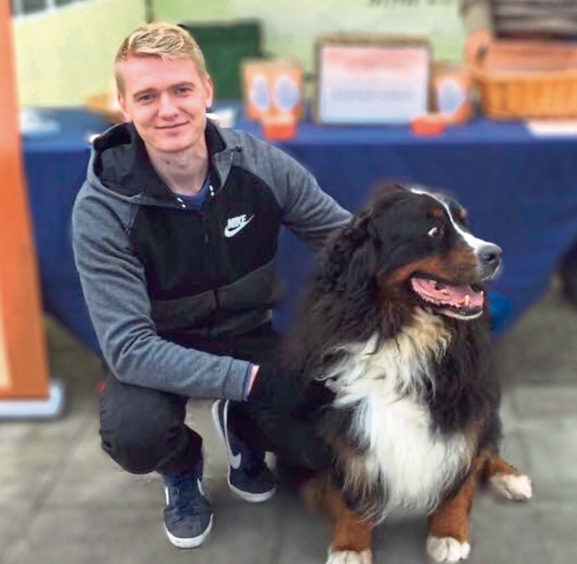 He learned it takes 30,000 litres of water to produce a kilo of beef protein, and that a quarter of the environmental impact of meat production is due to pet food.
Ross decided to help reduce the planet's carbon pawprint.
"I became obsessed with pet food," he says. "When I was meant to be doing essays I'd instead be googling pet food recipes and canine nutrition studies."
He discovered insects have a much lower environmental impact than meat – using only 15 litres of water per kilo of protein – while containing comparable levels of protein.
"I don't know if we're at the stage yet where people want to consume insects but dogs don't care what they eat as long as it tastes good," he explains.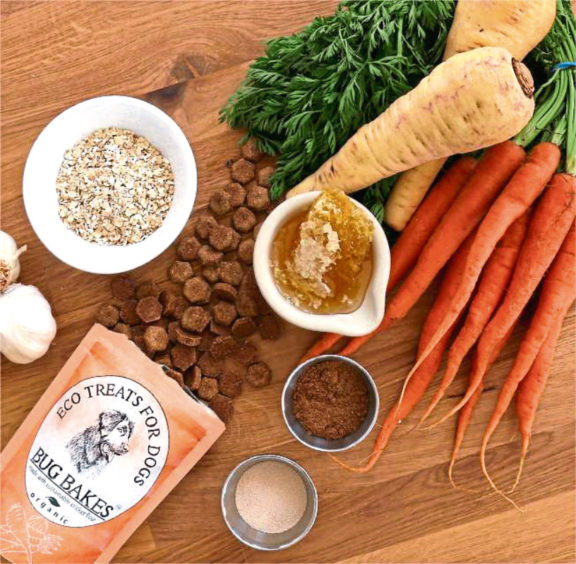 He came up with a line of tasty dog treats. Bug Bakes contain cricket flour as their main protein source. The only other ingredients are organic oats, carrots, parsnip, honey, garlic and brewer's yeast. All ingredients are human grade quality and, at 20%, the treats contain around the same amount of protein as beef or lamb.
Packets of Bug Bakes are available from some local shops or to purchase online, and Ross also operates a subscription service.
He started making Bug Bakes three years ago. Through the development stages, his family's Leonberger, Lyra, was his test subject. "She was a very picky girl so if I found a recipe she liked then it was a safe bet most other dogs would like it too," he continues.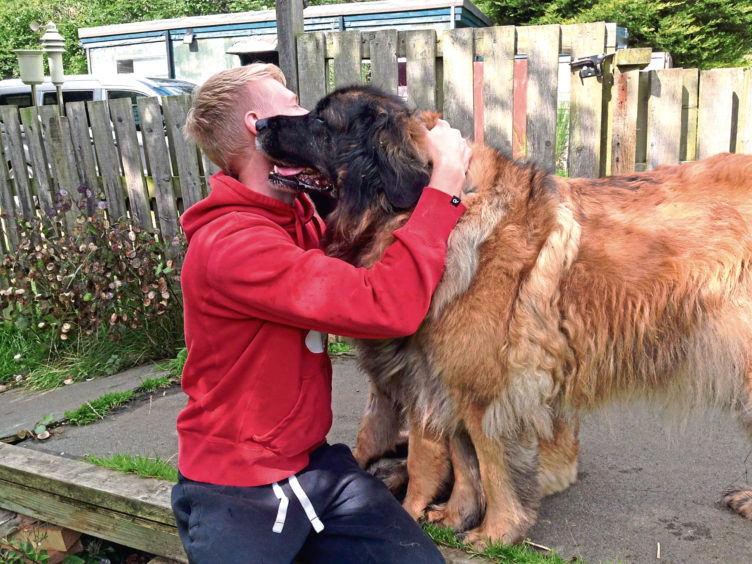 Sadly, Lyra has since passed away but she remains the face of Bug Bakes, with an etching of her being the company logo – though Ross personalises his subscribers packets with pictures of their own pets.
Environmental concerns are high on his agenda. As many ingredients as possible are locally sourced and he uses compostible packaging.
His company is currently headquartered at his parents' home in Wormit but Ross is keen to expand. He's visited the Eden Project in Guardbridge, which will be off grid, and is keen to secure premises where all the power comes from renewable sources.
He has expanded into pet toys, selling a range of ultra-durable, plastic-free toys made from jute and coconut rope. In the future he's hoping to launch a range of pet foods on top of the treats he offers now.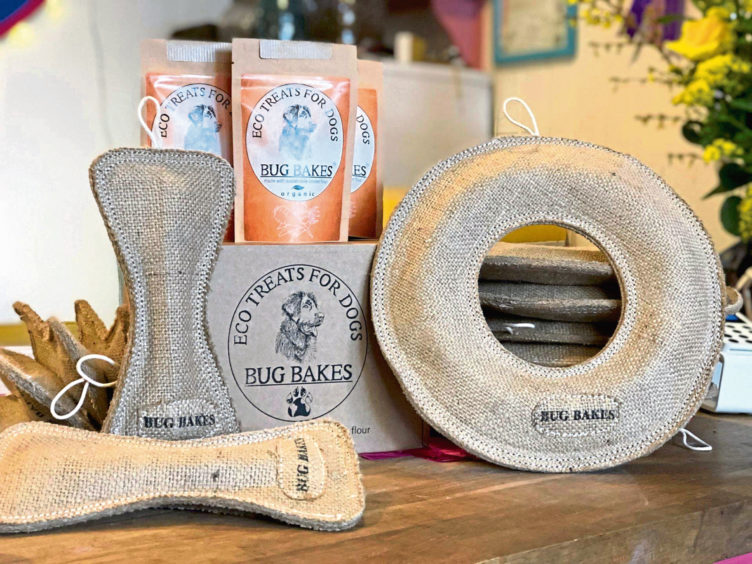 Recently, Ross won £1,000 in a regional heat of the F-Factor, an entrepreneurial contest for students and recent graduates. On Friday he'll find out if he's won the national final at a glittering event in London. He's now hoping to scale up with premises capable of fulfilling supermarket sized orders.
Whatever happens, Ross is pleased with his progress: "I've learned everything from scratch. Importing, packaging, barcodes, canine nutrition, production, grades of paper. I've learned by making mistakes and it's been a great experience."