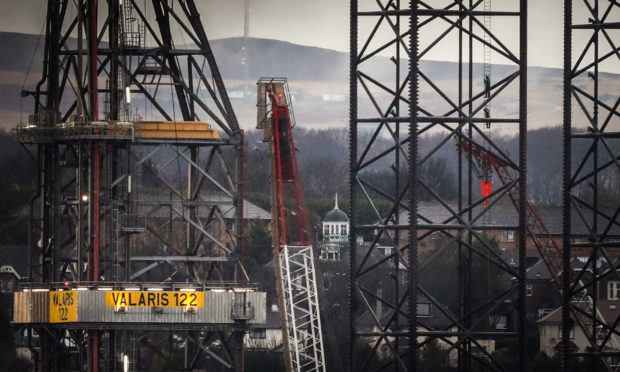 Climate change protesters who scaled a Dundee oil rig in a planned ten-day protest have climbed back down just hours later due to the windy weather.
Extinction Rebellion say the protesters came down from the rig at Port of Dundee as the wind was "too much".
They are believed to be in custody.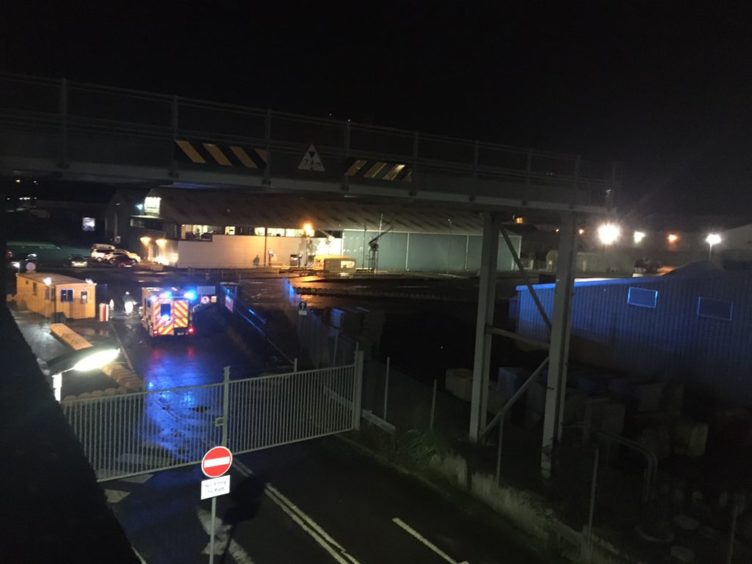 Police Scotland have not yet given details of any arrests but confirmed that the activists came down at 5.10pm on Monday.
Two police vans and the Coastguard were seen leaving the port at around 5.20pm while an ambulance with blue lights sped to the scene shortly afterwards.
Rig workers appeared to be resuming their work as normal at around 5.40pm.
Mim Black of Extinction Rebellion Scotland said: "They (the protesters) have come down.
"They have been arrested. I don't know what they have been charged with. The wind was just too much.
"We are happy with today. We are just proud.
"They did something really brave but we are also happy that they knew when to turn back ,when it was sensible to come back.
"That is definitely not something we can say about the fossil fuel industry.
"More things are taking place over Scotland in the next two weeks."
Extinction Rebellion protesters boarded the Valaris 122 jack-up on Monday afternoon and were planning an "extended occupation".
The organisation had said its activists had been planning on remaining on the rig "as long as possible" in an effort to prevent it from returning to oil and gas operations.
The occupation was said to be a part of a campaign called "Rig Rebellion Two" which is targeting the north-east oil and gas industry.