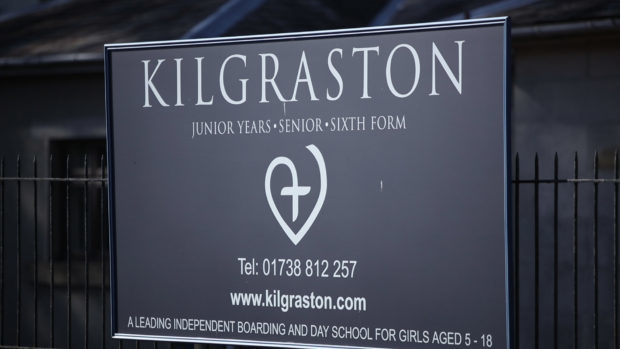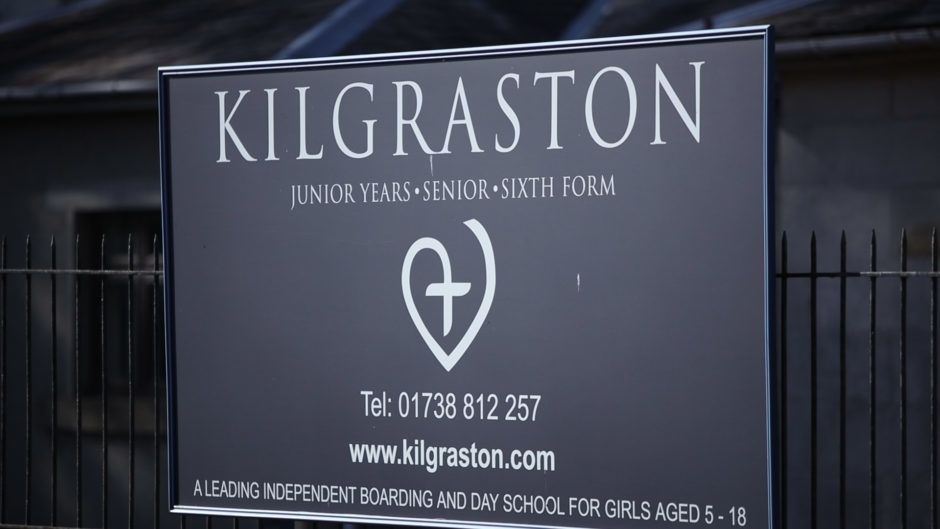 Pupils at a Perthshire private school have demanded a breath of fresh air by banning running engines from the grounds.
In a bid to reduce pollution, no drivers in the Kilgraston girls' school campus, from parents' cars to school buses, will be allowed to leave engines idling.
It comes after junior pupil Alyth Braithwaite researched the dangers of airborne pollution and approached head teacher Dorothy MacGinty with her concerns.
Mrs MacGinty said: "Babies and children are especially vulnerable to air pollution as their lungs are still growing and developing.
"The Royal College of Physicians estimate 40,000 deaths a year in the UK are linked to air pollution, with engine idling contributing to this.
"Even living in a rural area, we are not immune from the effects of pollutants."
Mobile phone ban helps Perthshire school achieve best results in five years
To stop drivers getting cold when waiting on pupils leaving the Bridge of Earn school, they have been invited to wait inside at reception.
"We know hanging around for a child can be chilly work," said Mrs MacGinty.
"We have written to parents inviting them to come into the school, whatever the time, and wait in the warmth of reception, rather than sit with their engine running in the car park."
The no-idling policy follows the school's other environmental initiatives, including avoiding single-use plastic and encouraging the use of vintage clothing instead of "fast fashion".
Parent Claire Alexander welcomed the move.
She said: "I think that this move is especially encouraging as it is the children who are recognising and initiating the move.
"I am wholeheartedly behind the initiative and hope that everyone will join in with the children's enthusiasm."
In 2018, the school became the first in Scotland to ban mobile phones.
The initiative has been hailed a great success in improving pupils' concentration and social skills.
VIDEO: 'We're chatting more, having more fun' – Here's what pupils think of Perthshire school's mobile phone ban
In the first round of exams since phones were left in lockers, the school reported the best results for the last five years.
Mrs MacGinty said at the time: "We believe that the ban on mobile phones has been instrumental in allowing these year groups to really focus on study and revision without distraction, to bring the results the girls achieved."