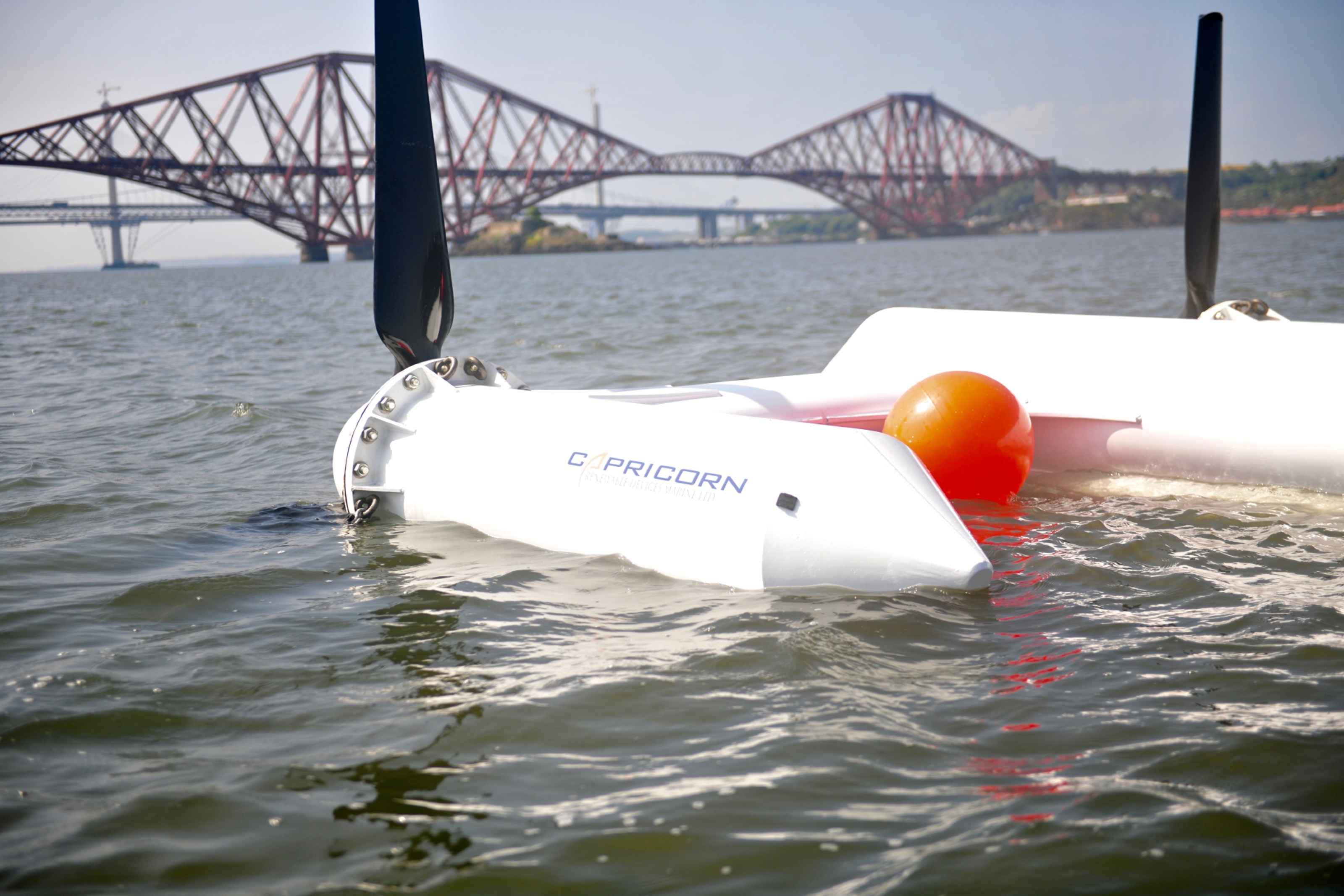 Scottish green energy pioneers say the development of their revolutionary wave turbine machine is being blocked by the threat of legal action from the Crown Estate.
Renewable Devices Marine's trial of Capricorn in the Firth of Forth went "exceptionally well," according to entrepreneur Dr David Anderson.
He said: "It exceeded all of our expectations, and we proved that small-scale turbines costing as little as £45,000 can power communities across Scotland.
"That is, if the Crown Estate stops hindering the development of these small commercial turbines."
Dr Anderson and colleague Dr Charlie Silverton invested £250,000 on progressing the project to prototype trials in the Forth.
Their seven metre-wide tidal stream turbine was towed from South Queensferry and tethered to float off the seabed.
They saw how it can produce green and, they believe, cost-effective electricity.
They now want to create a full-scale Capricorn machine for commercial use, producing enough electricity for 1,000 homes.
Arrays of up to 30 of the devices could create "tide" farms, they say, generating electricity more efficiently than offshore windfarms.
Dr Anderson said shoreline property owners including Lord Rosebery all helped with river access for the trials.
The Crown Estate, the agency that controls the seabed, was not well disposed, he said, and wanted a fee of £79,000.
"They tried to block the launch and are threatening to take legal action against us," he continued.
"They claimed they own a tiny bit of land under the end of the pier and are accusing us of going over the boundary by six inches.
"How can they promote the idea that they help the marine renewable industry in Scotland, while charging fees and blocking progress."
The Crown Estate said it supports the wave and tidal energy industry but Capricorn's developers were unwilling to provide information about their device.
"If they do intend to use areas we manage, we would ask that they start providing us with some basic information," a spokeswoman added.