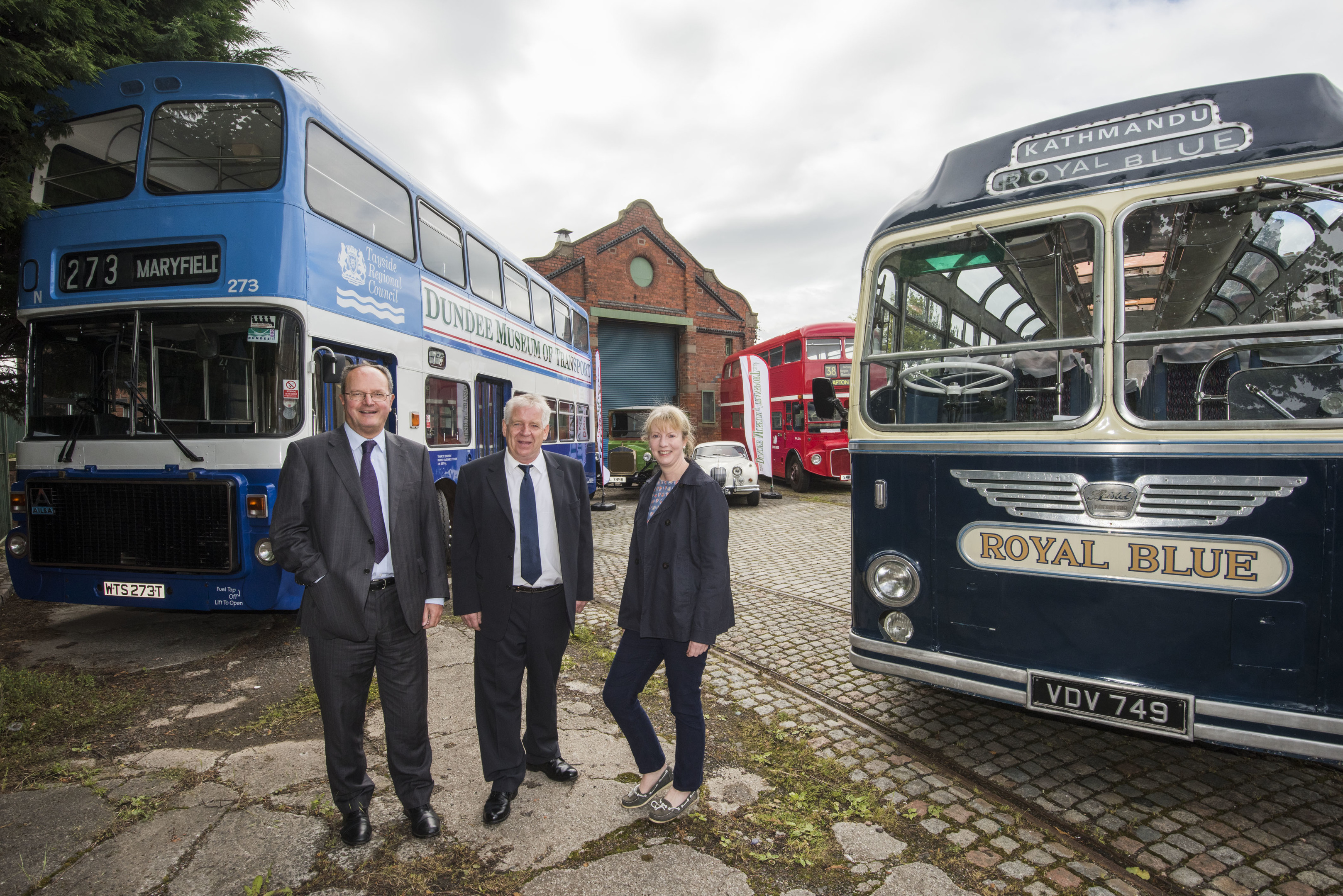 A £500,000 boost for Dundee's Museum of Transport has been welcomed by city MSPs.
The grant is the latest contribution to help renovate the Maryfield Tram Depot, which housed the city's public transport throughout the 20th century and has since been bought by the museum.
The funding from Historic Environment Scotland (HES) will be used to refurbish the building, making an accessible space for the new museum.
The B-listed building was originally used by trams, but in 1956 became the home to a fleet of buses before latterly falling into disrepair.
Shona Robison, MSP for Dundee City East, said: "I am absolutely delighted with the news that Dundee Museum of Transport has been awarded this impressive level of funding from Historic Environment Scotland. This will help Dundee Museum of Transport to continue with their improvement plans and investment within the city."
She added: "This investment is on top of the huge level of funding that has gone into the waterfront project and is a positive sign to show that the whole city is benefiting from the regeneration programme."
Joe FitzPatrick, MSP for Dundee City West, added: "This is excellent news and something that everyone across the city will welcome. Dundee Museum of Transport is already a huge attraction for Dundee, and I am pleased to see that everyone involved is getting the recognition they deserve and are being funded to continue and expand this exciting project."
The money has been awarded as part of HES's building repair grants scheme, which supports repair work for buildings of historic or architectural interest.
Martin Fairley, head of grants at HES, said: "Dundee Museum of Transport have developed a clear and pragmatic business plan for renovating the building.
"It's great to see a project which has such a high level of community interest, and I'm looking forward to seeing the museum in its new home."
Dundee Museum of Transport's Chairman, Jimmy McDonell added: "We are delighted that Historic Environment Scotland is contributing significantly towards the vital repairs required to the Maryfield Tram Depot.
"With the predicted influx of visitors set to descend on Dundee in the months and years ahead, a result of the ongoing investment in the city and its waterfront, we believe that Dundee Museum of Transport has an important role to play.
"Not only will it be a fantastic, engaging and accessible tourist attraction for the city, but a place in which we can spark fresh interest in Dundee's heritage, and re-ignite memories of days gone by."
The building, which opened in 1901 as accommodation for 12 tram cars, is one of  very few surviving tram depots left in Scotland.
The museum is currently based in temporary premises in Market Street.