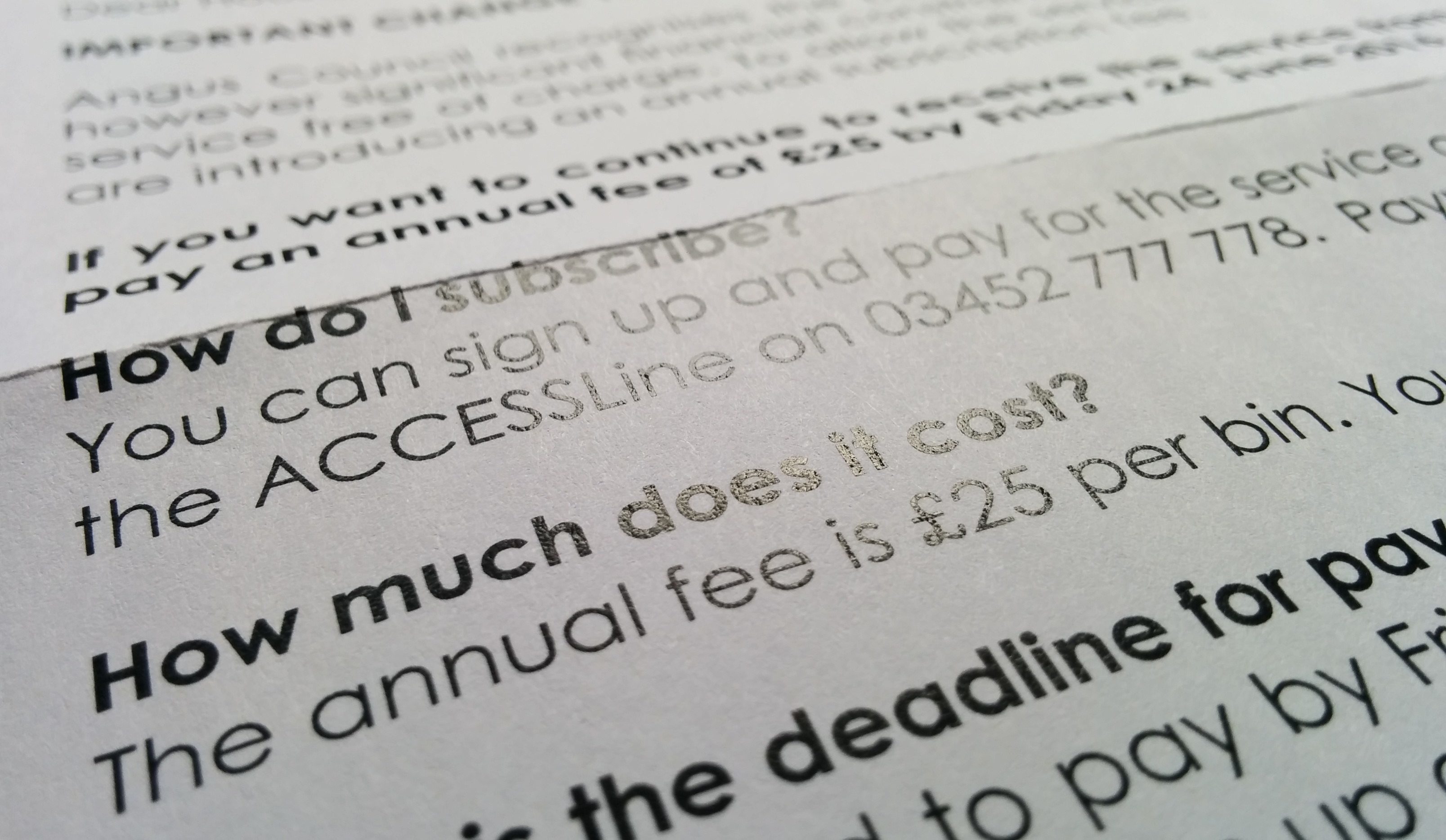 Angus Council is claiming early success for its controversial garden waste collection charging scheme.
Next week will see the £25 annual charge brought in as part of a major shake-up of recycling services in a bid to generate hundreds of thousands of pounds for the cash-strapped authority.
The new scheme has been branded a back door council tax rise by critics, but despite just a third of Angus households signing up for the collection charge, council bosses say that is above the level of expectation.
The authority posted on its website: "Our new garden waste collection service is proving to be a big success with Angus residents, with more than 15,000 households signing up to the scheme.
"During the past week alone, well over 4,000 people from all parts of the county have subscribed to the new service."
By Friday afternoon the council was able to confirm that 15,015 households have signed up for a total of 15,678 garden waste bins.
The council added: "The positive public response means that the projected target of one third of Angus households signing up to the service by June 24 has been exceeded.
"Residents can, of course, still subscribe via our online subscription service or ACCESSline."
Although a deadline of Friday was set to guarantee households receive the full quota of garden waste collections from July 4, those who sign up in the coming days have been promised they will receive a 'paid for' bin sticker before the first collection is due.
However, an online petition branding council recycling services a "shambles" and calling for a complete review has gathered over 2,000 signatures, and Arbroath independent councillor David Fairweather made a public protest in ripping up the charge scheme letter, describing the scheme as "extremely ill-thought out".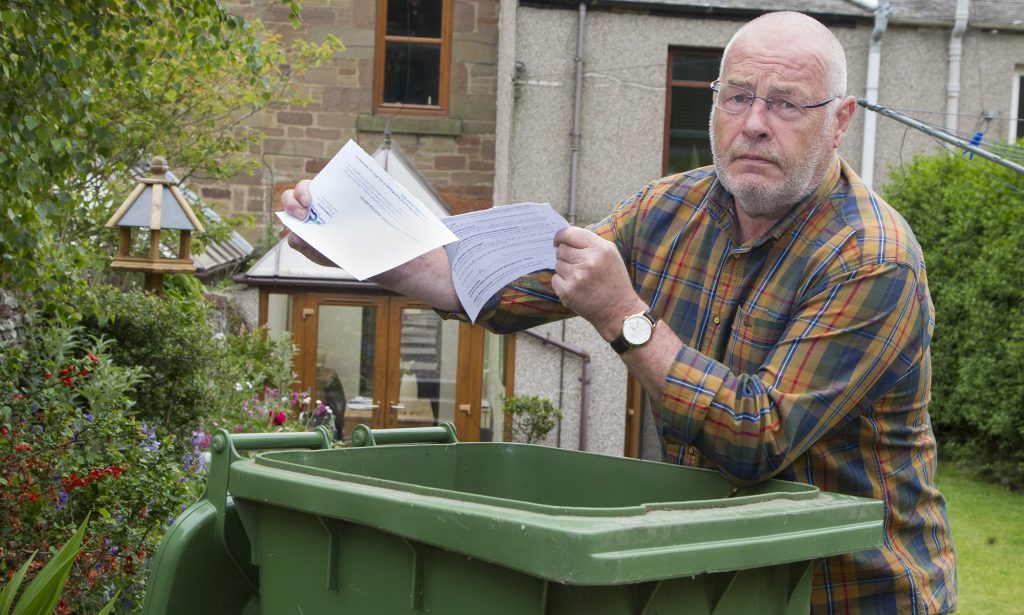 Mr Fairweather has cast doubt over projections that the scheme will generate the predicted £375,000 and joined opponents who fear the changes could lead to increased fly-tipping.
The garden waste charge was one element of a highly controversial and wide-ranging plan in which recycling centres across the district were also targeted.
Councillors made a u-turn on proposals which would have seen the closure of facilities at Brechin and Carnoustie, but wielded the axe on Monifieth.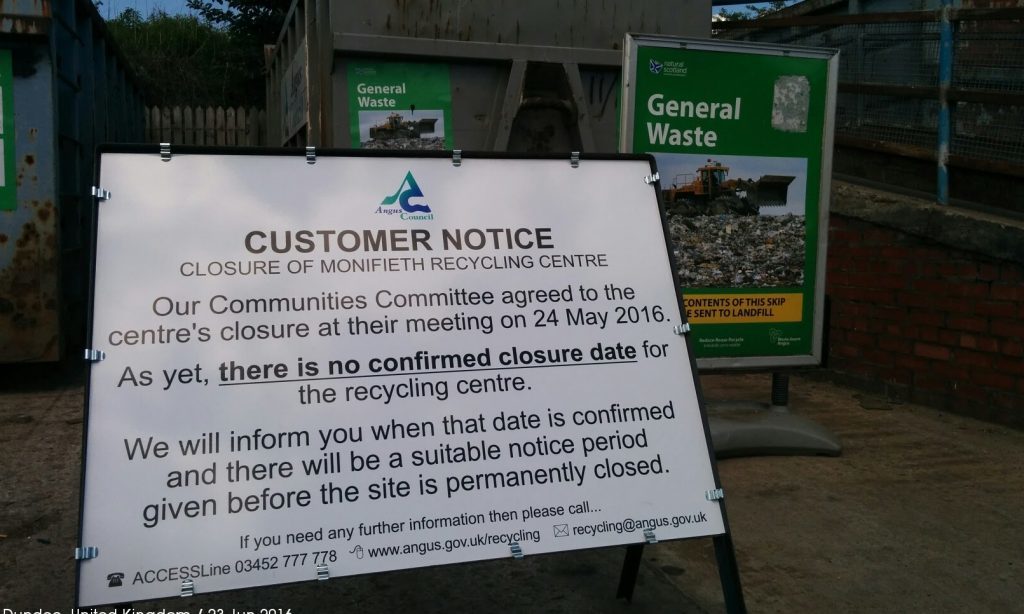 The authority is also pressing ahead with a plan for a super-site to serve Forfar and Kirriemuir, with the village of Padanaram still a favoured option for the centre.