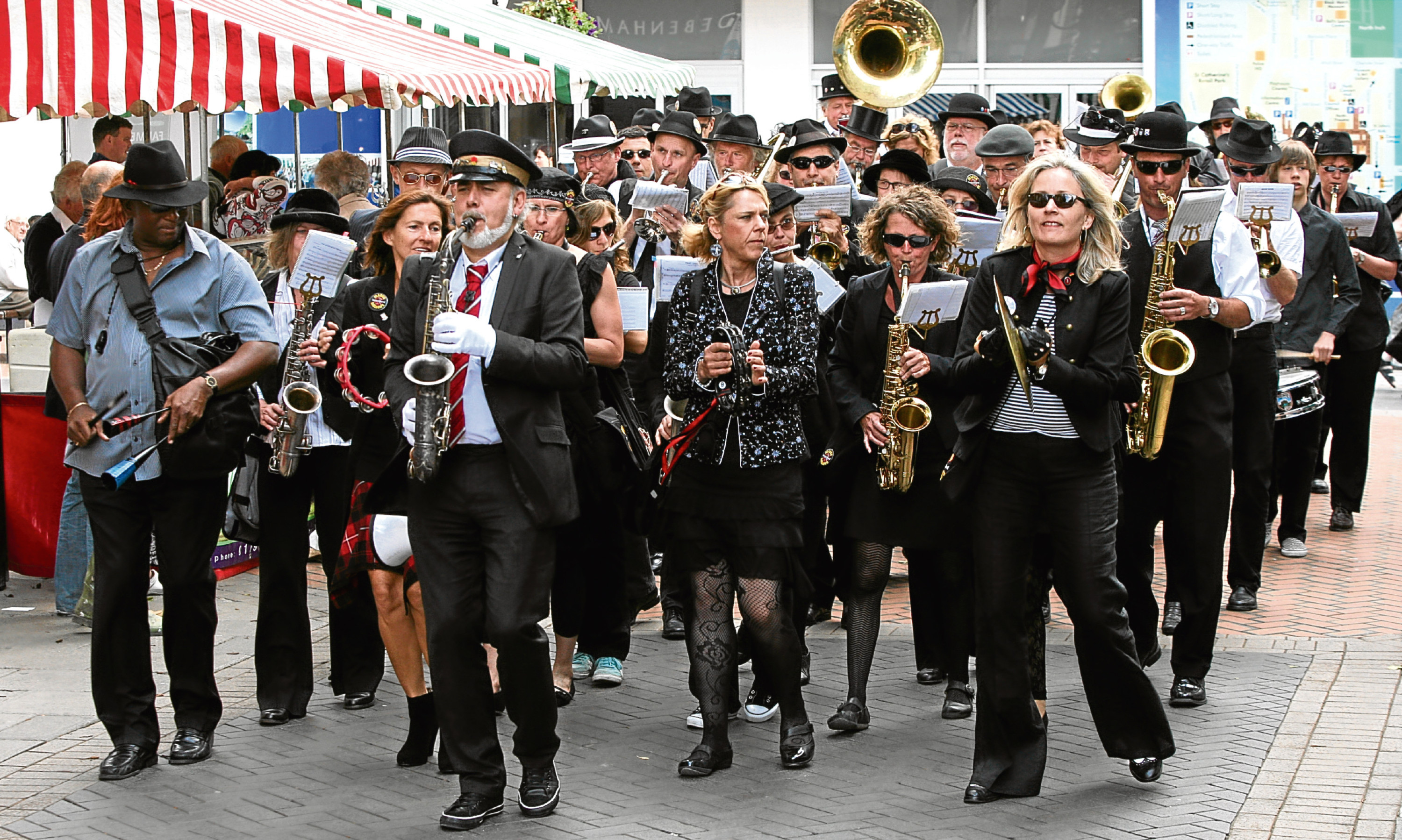 Sir, – I am so proud of Perthshire and its people.
We have just waved goodbye to friends from Aschaffenburg, the Bavarian town twinned with Perth.
The group was mainly members of the Ars Antiqua choir, with whom our choir, Chansons, have shared concerts in Germany and Scotland over the years.
The last week has been packed with rehearsals, two concerts, outings and entertainment which included a reception and a ceilidh. Provost Liz Grant spoke with her usual easy grace and eloquence to our guests, once at our main joint performance and once at the reception she hosted.
Wherever they went, whatever they were doing, the Aschaffenburg visitors were met with the best possible service.
They were overwhelmed by the friendliness, generosity, efficiency and helpfulness of all the people they met, whether in the venues we used, in the host families and B&Bs, in the pubs, restaurants, everywhere.
Alison R Duthie.
Ceol Mor,
Woodend,
Almondbank.
Protect existing Scottish wildlife
Sir, – With reference to your article on beaver culls (September 7), the problem here is that the Greens and their academic conservationist friends wish to impose their ideologies by way of government edict.
Such an approach will never solve this problem.
Landowners need to be convinced that the release and protection of beavers on their land is a beneficial reality, not some great idea cooked up by people who don't have to live with any downside consequences.
Thus far, landowners are unconvinced by the arguments put forward by beaver cuddlers and actually, the experience in Ontario (traditional beaver territory) tends to support the landowner scepticism.
It is all very well for conservationists to continually talk about expansion of wildlife habitat but it might be a more credible position if, instead of focusing on introducing what are now alien species into 2016 Scotland, they could concentrate rather more on preservation of our more traditional flora and fauna and, in particular, the ground-nesting birds being decimated by predation from increasing numbers of crows, gulls, badgers and, of course, the protected foxes.
Derek Farmer.
Knightsward Farm,
Anstruther.
Pipeland still wrong site
Sir, – Carroll Finnie (September 7) rightly criticised Fife Council's previous Madras/Pipeland plan in St Andrews.
Its latest "educational criteria" remain flawed and, unwisely, still promote Pipeland.
The council admits single-site is not formally defined, nor is direct access, hence the judges' statement that no practical difference arises walking from a Haugh building to a Station Park sports fields versus a Pipeland building to its sports fields.
The council's peak forecast of 1,450 pupils in 2024 ignores new housing proposals.
An expansion element requires 1,450 capacity now, extendable towards 1,800.
The council allows no sportsfield expansion element above 1,450. The six pitches proposed barely meet SportScotland's norms even for 1,450 and contrast severely with Station Park's 10 excellent pitches.
The council wants accessibility by "foot, bicycle, car, public transport, minimising pupil travel distance" but ignores the several hours imposed monthly on most pupils in travelling through town and limiting participation in educationally-beneficial after-hours activities.
John Birkett.
12 Horseleys Park,
St Andrews.
Norway can balance books
Sir, – I note both GM Lindsay and William Loneskie, in their replies to me, (September 6) fail to address the question of Ian Lang's duplicity, as revealed in a memorandum to John Major, when admitting the political nature of GERS, or indeed the contrasting fortunes of Scotland and Norway.
It is true that the latest GERS figures are an improvement on previous years, and yes, they are produced by the Scottish Government.
However, the figures used by Holyrood come courtesy of two Westminster departments.
They are incomplete and fail to truly reflect Scotland's economic performance.
The UK, on the other hand, has a full and comprehensive set of figures with which to calculate its current account.
I am not an economist, simply a supporter of independence who appreciates the good old-fashioned Scottish ideal of balancing the books, as is the custom of the current Scottish Government, certainly not the profligacy of the establishment both gentlemen place their trust in.
The price of oil has indeed dropped but is beginning to recover.
Both correspondents criticise me for not accepting reality. The reality is that our near-neighbour Norway has shown how to harness a finite and economically fluctuating resource for the benefit of its citizens.
This is a common sense approach, protecting current and future generations from economic downturns.
Norway runs a surplus of 5.4%. Greece, by the way, Mr Loneskie, has a current deficit of 4.2%. The UK's stands at 4.4%.
Ken Clark.
335 King Street
Broughty Ferry.
Peril ahead for Irish economy
Sir, – When Winston Churchill back in 1908 speculated that one of the tools of capitalism was the "tyranny of the tariff juggles" apples only grew on trees.
Fast forward to 2016 to witness the European Union slapping a 13 billion euro fine on the American technology giant Apple for manipulating its tax affairs in Europe while using Ireland as a base.
The company is seeking, together with the Irish government, to have this judgment overturned.
In an attempt to have the help and financial muscle of the USA in its corner, Apple has declared it is willing to repatriate some of the company's $215 billion cash mountain of profits which are currently held offshore.
With a corporation tax rate of 12.5% compared to the 35% in the USA, the Irish lead the race to the bottom in sweetheart tax deals to multinational conglomerates.
While this policy may have helped the Irish economy recover from the effects of the global recession of 2008, it could all unravel if the Irish government is forced to demand the back tax from Apple and other companies using Ireland for tax reasons rush for the door.
Joseph A Peterson.
Kilrymont Road,
St Andrews.
We voted for full border controls
Sir, – I am at a loss to understand why the media have not made more of what the Prime Minister said in a television interview from China on Monday.
For those who missed it, she said the people had voted by a majority to regain "some"control over immigration to the UK. I found that statement somewhat disingenuous and is contrary to what I believe the majority of what we Leave voters were saying.
We are not in any way seeking "some" control of the UK borders. We voted for total, unfettered control of our borders, no ifs, no buts.
The days of this country's borders being open to all like a theme park must end.
That should extend to the unbridled use of our National Health Service that can be accessed to provide free, often very expensive health care to anyone who has the price of an air ticket to get here.
Colin Coookson,
Stenton,
Hatton Green,
Glenrothes.