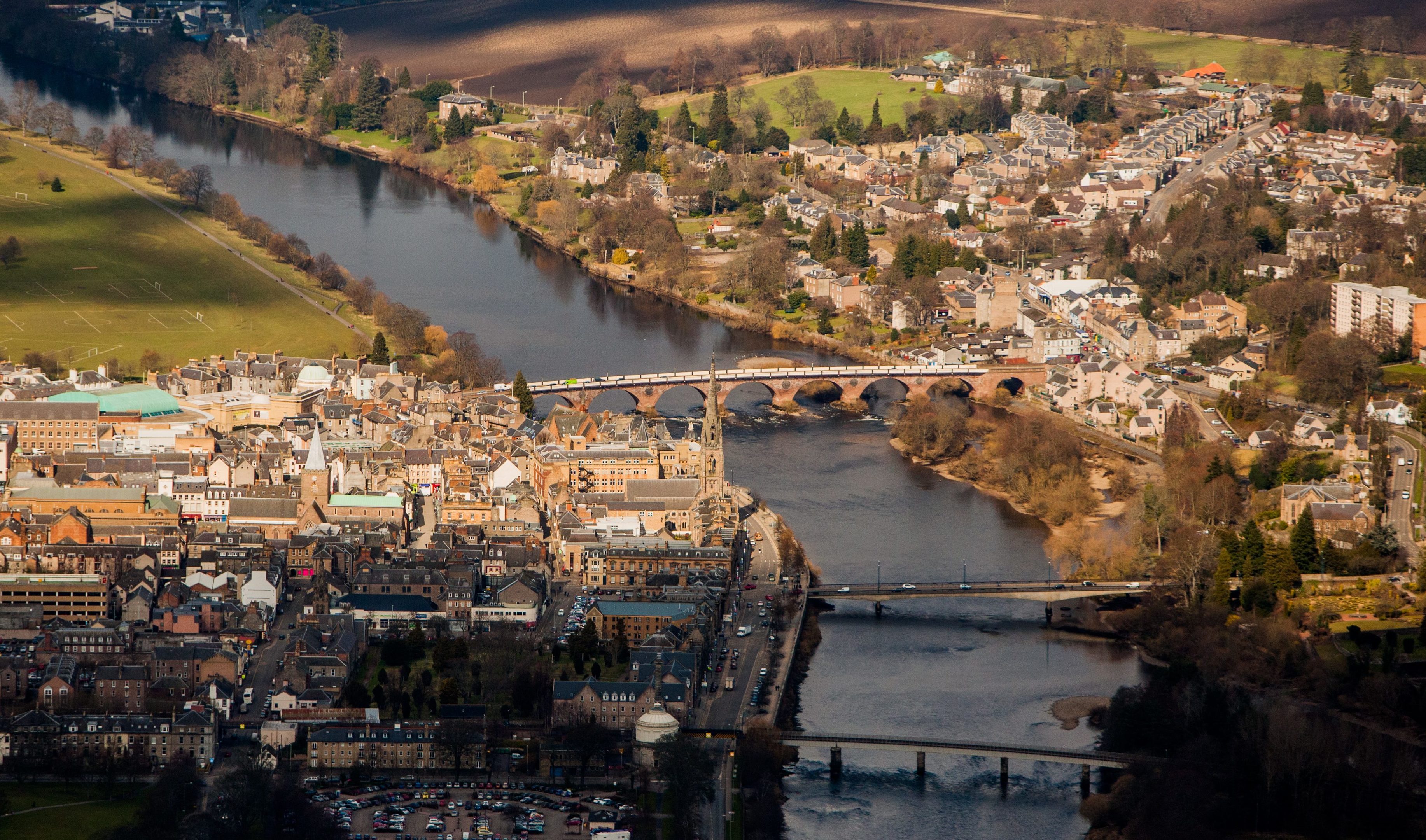 A war of words has erupted over ground-breaking plans to use the River Tay to heat hundreds of Perth homes.
Perth and Kinross Council is pushing ahead with the £8.2 million project, despite a funding setback.
The scheme, which will use pumps to turn river water into a source of warmth for properties in the North Muirton area, will be partly paid for through the Scottish Government-backed Local Energy Challenge Fund.
However, project leaders have now said they will miss a crucial deadline for funding in March 2018. The council will instead re-apply for the next round of funding.
In the meantime, officials will review and consider broadening the project to include a wider area of the city.
But critics have argued that the scheme should be ditched as the council begins a five-year battle to shave £65 million from its budget.
Mac Roberts, Conservative councillor for Carse of Gowrie, said: "I am particularly pleased to see this project being effectively kicked into the long grass.
"Spending £25,600 of the tax payer's money, per house, on this heating system, which would save each household a maximum of £200 per annum, is the economics of the mad house."
He said: "It would bring our council's reputation for good financial practices into serious doubt."
Highland councillor Ian Campbell said he did not believe the project would ever go ahead.
SNP councillor for Strathtay John Kellas defended the plan saying: "This will be a great prize.
"This is about our knowledge in terms of what we can do with energy, it's about the infrastructure we can put in place and the benefits that arise to the community and businesses which are associated with it."
He added: "This is a project which will one day be seen as one of the most positive carried out by the council."
Council leader Ian Miller said: "Since this came up at the last council meeting, further due diligence work has been carried out with our independent consultant. This concluded that project completion and external funding timescales are no longer aligned. That will obviously require the outline business case to be reviewed.
"The good news is that the revision of the Outline Business Case provides us with a good opportunity to look again at the scope of our plans. We can extend the scheme to other buildings, explore other external funding sources, examine extended regional collaboration and look at the creation of a legal entity to operate this, and any future, networks."