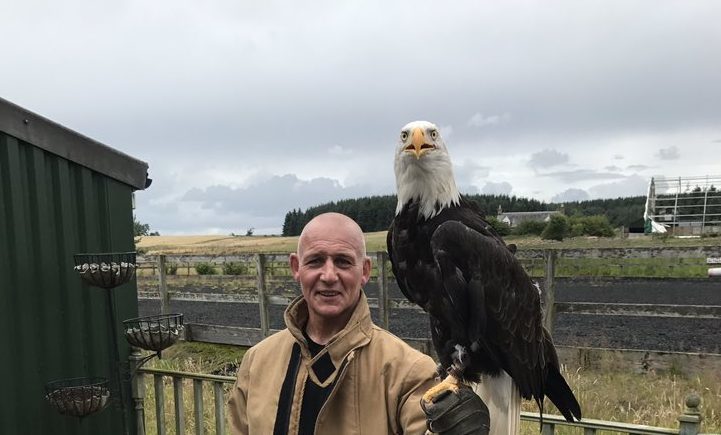 A bald eagle who got stuck at the top of an electricity pylon has been rescued by firefighters.
Emergency services were alerted to the raptor in distress at powerlines near the Phoenix Falconry at Gleneagles.
Two Scottish Fire and Rescue crews used an aerial reach appliance to safely return the 21-year-old eagle, called Pilgrim, to his handler. The spectacular bird-of-prey was stranded in the pylon for about two-and-a-half hours.
Station manager Ricky Stroud said: "This was certainly one of our most unusual call-outs.
"The eagle was stuck at the very top of the power line which was around 20ft in the air.
"It was clear the animal was in a state of distress and it was crucial we acted quickly so the animal didn't injure itself.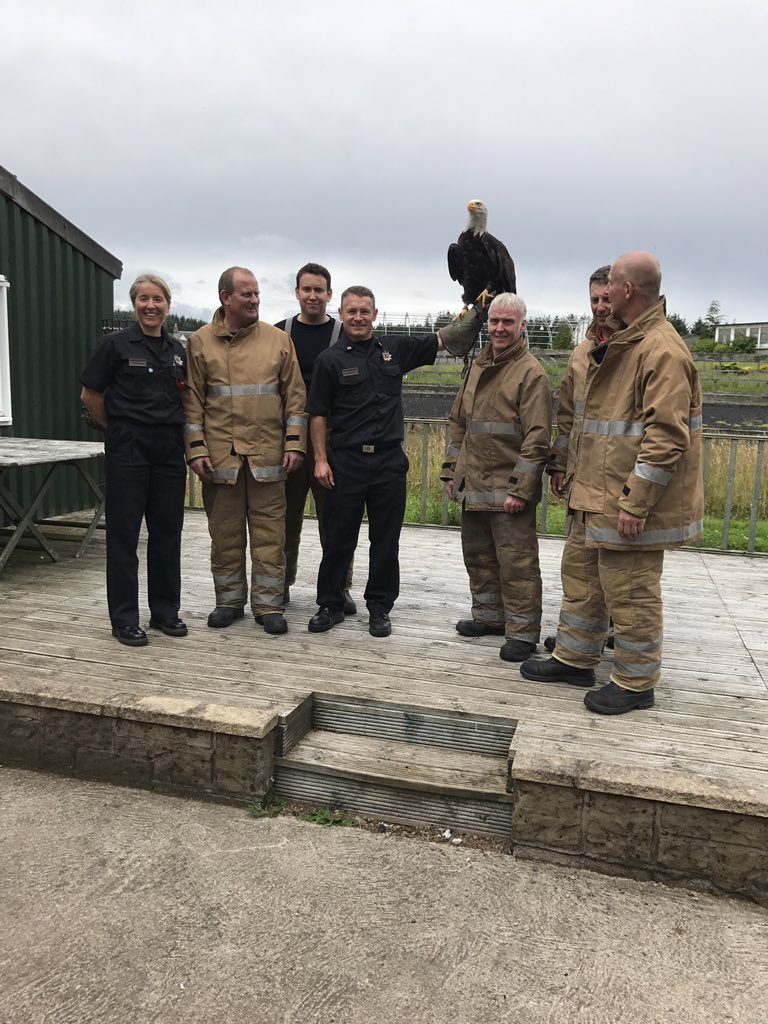 "After safety partners isolated the power supply we were able to use the height appliance to go up and safely recover the eagle and return it to its handler."
Phoenix Falconry owner Adrian Hallgarth, 50, said Pilgrim had only suffered minor feather damage, but was back to his usual self after a bath and a feed.
Adrian said: "Pilgrim has flown up to that very same pylon during his exercises every day for the last nine years so it was a real surprise that he got into difficulty on this outing.
"When you fly raptors they wear short cords on their legs but on this occasion the cords seem to have become stuck in between two plates that are common at the top of power lines.
"I'm just glad Pilgrim is fine and I can't thank the firefighters enough – they were here within minutes and were extremely understanding and supportive of the whole situation."
Statutory responsibility for animal rescue lies with the Scottish SPCA, however the fire service has pledged to always attend where there is a risk that a members of the public might put themselves in danger to assist an animal in distress.
Anyone who discovers an injured or distressed animal should call the Scottish SPCA Animal Helpline on 03000 999 999.