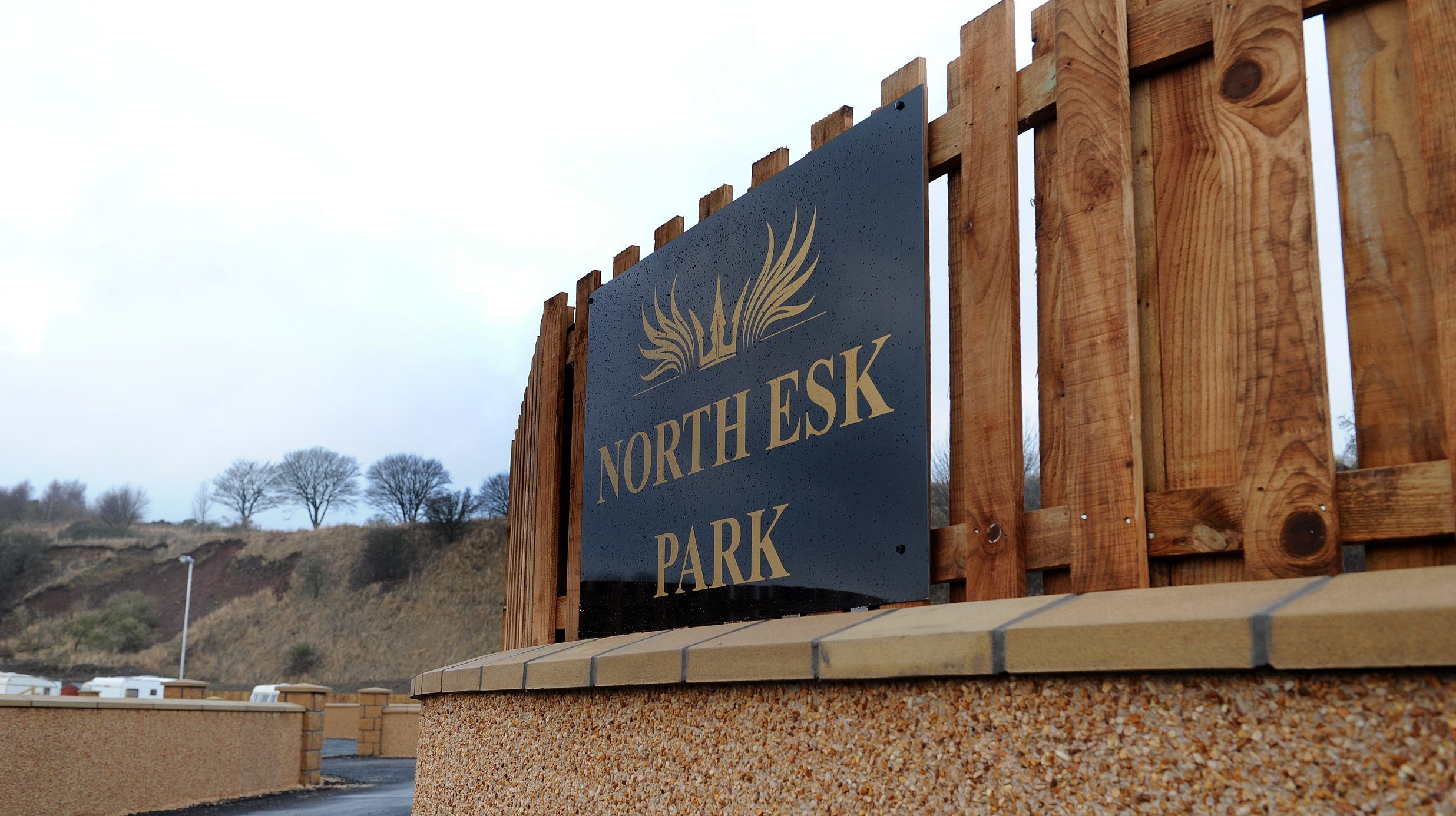 Residents have reacted with fury after St Cyrus Travellers were given "renewed hope" they won't be kicked out of their homes.
One objector who has been at the heart of the local battle against the development said it "beggars belief" that talks are continuing to thrash out the way forward.
She said the Travellers are still not accepting the decision made by Scottish Ministers and have absolutely no intention of moving.
"It makes a complete mockery of the planning system," she said.
"We all thought the decision by the Scottish Ministers was the line in the sand.
"They were told by a higher authority to get off the land and we were told this was the final decision.
"It's unbelievable that talks are continuing and I expect they will still be there in July."
Site spokesman Alan Seath said the "hugely positive" ongoing dialogue with the Scottish Environment Protection Agency (Sepa) has given renewed hope to North Esk Park residents.
But Sepa said the current site is unsuitable due to flood risk and it has simply been providing the Traveller community with expert advice on life after North Esk Park.
Sepa has received an invite from the North Esk Park residents to attend a meeting in February which will also include Aberdeenshire Council.
Mr Seath is a key figure in discussions aimed at finding a way forward for the North Esk residents and their children, many of whom are being educated locally.
The complex appeared on farmland close to the River North Esk in 2013, triggering opposition from residents and leading to a lengthy planning battle.
After refusing permission and instigating enforcement, Aberdeenshire councillors voted overwhelmingly to grant permission for the creation of an official halting and touring site in April 2016.
But the application was called in when Sepa objected after confirming the site had flooded in 2002, 2012, 2013 and in the aftermath of Storm Frank in 2015, when residents had to leave their caravans.
Scottish Ministers eventually overturned the retrospective planning permission following an investigation by a Scottish Government-appointed reporter and the Travellers were given until July 2018 to leave.
An action plan has now been put in place by Aberdeenshire Council to ensure compliance but councillors have vowed to take what has been described as a "sympathetic approach".
"I think there seems to be a real desire not to wave the big stick but to work together," said Mr Seath.
"Enforcement action is hanging over the residents but Aberdeenshire Council realise this is an extremely difficult situation and not something that can be taken lightly.
"All we are asking for is time to find a solution that suits everyone.
"We are taking positive steps to resolve the issues with Sepa and that hasn't gone unnoticed with the councillors.
"The council's previous decision to grant retrospective planning permission was life-changing for the travelling community — now we're asking them to do the same again."
Mr Seath said the Travelling community has formed a Flood Resilience Group with the assistance of the Scottish Flood Forum which is a Government backed charity.
Mr Seath said: "The residents are living day-to-day with enforcement action hanging over them which has been extremely difficult.
"But all parties are looking at a meaningful solution which I believe is achievable."
He said talks are continuing with Sepa to resolve the issues which previously led to the environmental agency's objection to the retrospective application.
A spokesperson from Sepa, said: "Sepa's role is to provide strategic expertise which helps to reduce flood risk and the impact of flooding on Scotland's communities.
"As the current site at North Esk Park, St Cyrus, has been identified as unsuitable for settlement due to flood risk, Sepa has received an invite from the Traveller community to attend a meeting in February.
"This meeting forms part of ongoing engagement between Sepa, Aberdeenshire Council and the Traveller community to provide expert advice on suitable options for long term relocation.
"Sepa flood advisors are also actively involved with the recently formed Flood Resilience Group for St Cyrus, which looks to explore contingency plans which will help residents be more resilient to the impacts of flooding in the future."