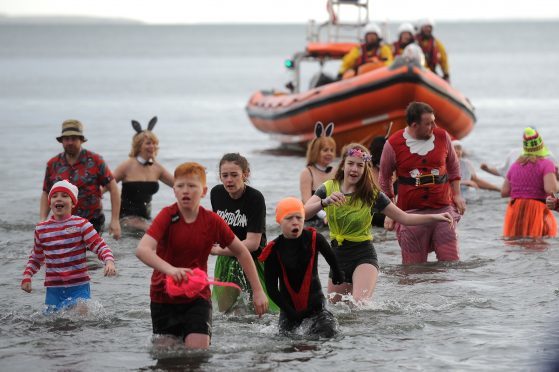 Major sewage works are to begin in Kinghorn, which should improve water quality at the village's beach.
Scottish Water is to undertake a £700,000 project involving installation of a new combined sewer overflow, storm tank and pipes.
Kinghorn Harbour beach has repeatedly been rated as poor, due to pollutants entering the water.
Contaminants have been identified in water running from a culvert into the Firth of Forth at the harbour side of the beach. It is hoped the upgrade will put an end to the contamination.
The work will start on Tuesday and is expected to take three months.
Scott Fraser, Scottish Water's corporate affairs regional manager, said: "This work will ensure the bathing water is improved, with the installation of a new sewer outfall pipe and storage tank.
"The main bulk of the project will be predominantly around the garages at Eastgate and a local park area. We have informed the individual owners who will be affected.
"The existing combined sewer overflow has now reached the end of its life and this replacement will ensure we can continue to deliver reliable, resilient and sustainable waste water services to our customers long into the future.
"We would like to thank the local community for their patience and understanding during this work."
The work will involve closure to traffic of North Overgate and traffic lights in Bruce Street when a small section of sewer is replaced and a manhole constructed.
A date for the road closure is yet to be set, but it is expected it will be in mid-June.
Local residents have been advised to remove their vehicles from around the garages in Eastgate and to park in the main road opposite.
The play park will be closed for the duration of the works.
Scottish Water advised water supply and drainage services will not be affected.